Rovio Stars "Tiny Thief" now live on Google Play It seems not too long ago that Rovio burst through the scene with the release of Angry Birds and making it a worldwide phenomenon. Now, it seems they're changing the pace a bit and are taking off the developer hat for a bit and putting on the producer hat. Under their new publishing unit, Rovio Stars, they've released their latest title Tiny Thief.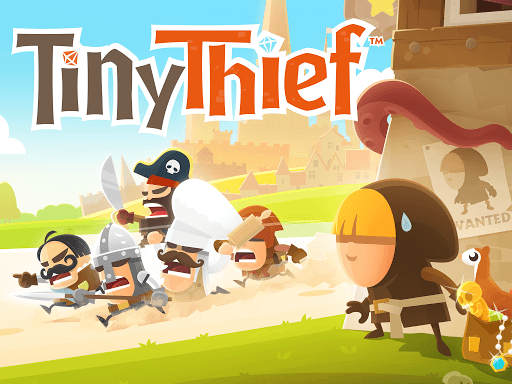 Puzzles and tapping
Tiny Thief is developed by 5 Ants Games and features a mix of puzzle solving with interactive gameplay elements. Reminiscent of the point-and-click games of old, Tiny Thief brings the concept back with a very unique art style and modern update.
As of right now, the game is available for around 3 US Dollars in the Google Play Store and features 30 levels across six "big" adventures. Plus, if Rovio follows the same model that they did with Angry Birds, we can most likely expect updated levels to roll out as time goes on.
Check out the trailer for the game below.
While the price is a bit steeper than most games that I would pick up via the Play Store, I think I'll make an exception for this one. The trailer absolutely sold me on it!