Tips and tricks for the Samsung Galaxy S2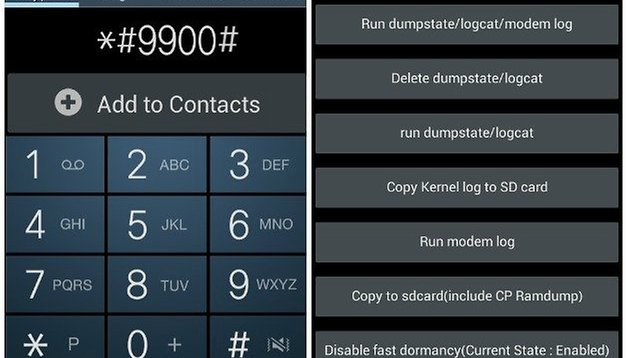 Why shake off an old smartphone when you've got something that's good and still delivers an overall hardware, software and user experience to keep you content? With a 4.3-inch display and 8 MP camera, the Samsung Galaxy S2 sold 25 million units by the end of the first year and people are still loving it! Here are some tips & tricks that you might have never discovered or even forgot about.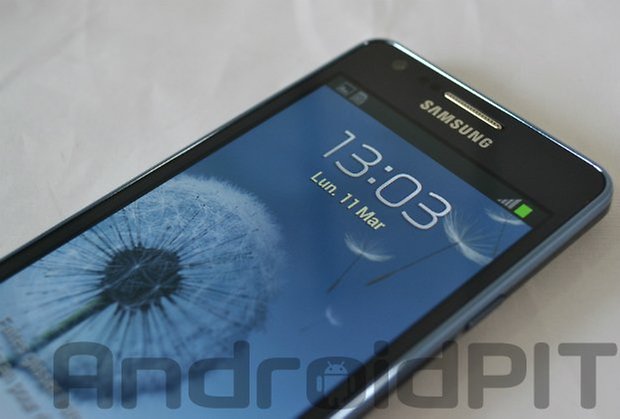 Save battery
If you have updated your Galaxy S2, you will notice that there is a significant reduction in battery performance, in fact, this has become the main problem that users of this device complain about. There are, however, several options to avoid wasting battery:
Disable fast dormancy
Dormancy is the number of processor cycles in which it takes the RAM to collect the data required by the processor. This might sound totally foreign to you, but trust me, this will help. To turn it off, you simply need to dial *#9900# and press the "Disable Fast Dormancy " option.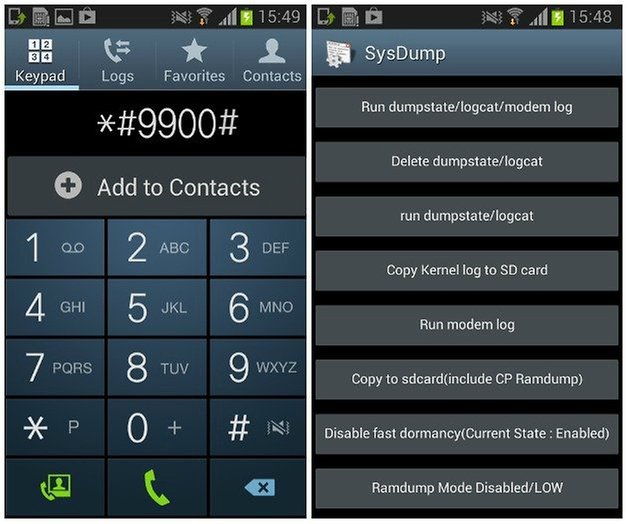 Disable notifications from Samsung Apps
Another big battery user is Samsug Apps. To disable the notifications from Samsung Apps, go to "Settings" then ''Application Manager ", then "Samsung Apps" and finally uncheck "Show notifications".
Improve the microphone
This is the second common complaint that Galaxy S2 owners have. But luckily, there is an easy solution!
Dial * # * # 197328640 # * # * and follow the path below:
AUDIO –> NB (voice call) –> Speaker –> Volume –> SRC Speech RX Volume (first option).
Now click on 5_lvl and increase it to 99 maximum. To increase, press the menu button, then you will get a menu with a key input: tap on the key input box and insert 99. To save changes, click the menu and then "go back" several times until you get out of service mode. Remember to save and not click the "back" button on your phone because then this won't work. If the phone is reset, the settings return to 88.
Find the shortcuts
Shortcuts are something all active smartphone users really value. Here are some of the most useful ones for the S2:
Contacts
From the contact list, you are able to send messages and make calls quickly: slide your finger to the right on the name to compose a message and to the left to initiate a call automatically.
Search
If you hold down the left soft touch button (menu), you have quick access to Google Now. If you're in an application, you will activate the internal search engine (browser, contacts, messages, etc...).
Screenshot
To make a screenshot, you need to press the center button and the power button.
Quickly switch home screens
If you pinch the screen with two fingers on any desktop, a thumbnail view of all home screen can be quickly accessed. Here you can delete extra home screens or add more. This option also works on most Android launchers.
Camera
To get more out of your camera, remember that you can zoom in and out with the volume buttons on top of sliding two fingers to either corners of the screen (a reverse pinch). In case you forgot, the left touch button will allow you to change the shortcuts displayed in the menu by dragging new ones to the left of the camera interface.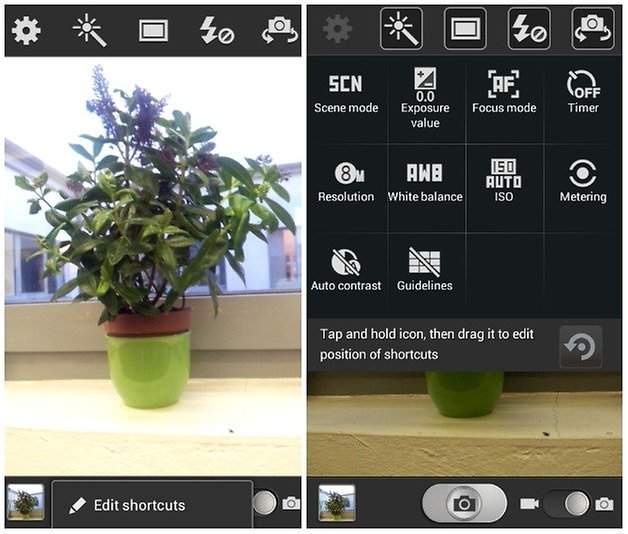 Voice commands
Just double press on the home button to activate voice commands
Multitasking
If you press the center button for a few seconds, you will see the last six applications used and are able to switch between them quickly. So you can also access the task manager and delete any particular application.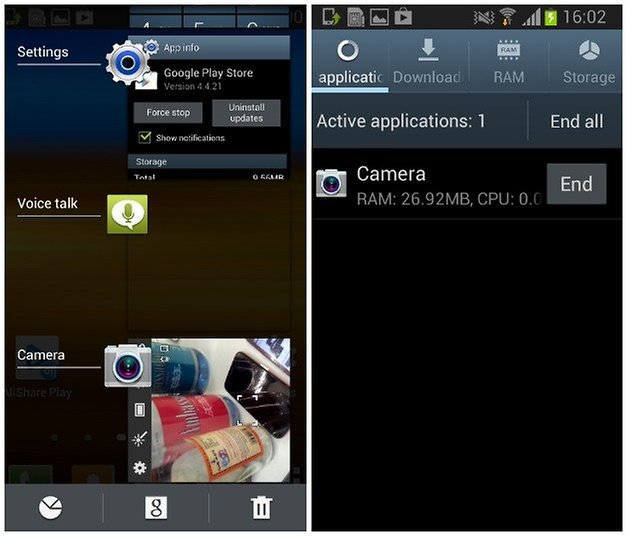 Brightness
When accessing the notification bar at the top (by swiping from top to bottom), you'll be provided with the option to increase or decrease the brightness of the screen. Set your screen brightness as low as is comfortable and watch your battery life soar!
Enable/disable airplane, data and silent mode
Press the power button for a few seconds and a menu with these shortcuts are displayed in addition to power down.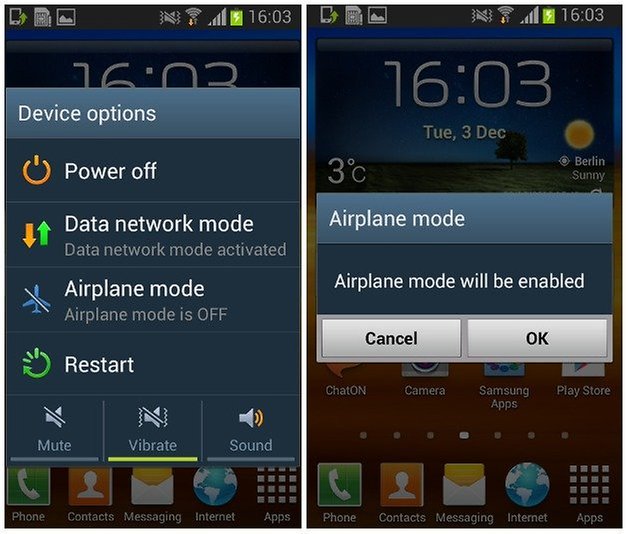 Add new sounds for ringtones, notifications and alarm
If you want to add sounds to the ones which have been preinstalled on your phone, you need to create different folders in the SD card with the following names:
Ringtones / - this way the operating system adds all files found here as ringtones.
Alarms / - in this case, all files found here will be added as alarms.
Notifications / - the same will happen here for notification tones.
Here are our tips for the Galaxy S2. If anyone knows any tricks which have not been included in this list, share it in the comments below.