TMA: New Android Apps Galore!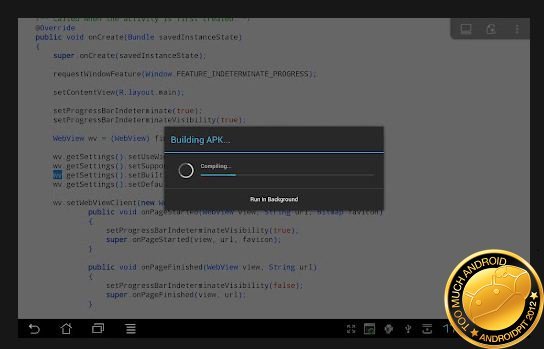 Today on Too Much Android, AndroidPIT's news in brief, are some Android app headlines you might have missed: TED finally gets an official Android app, Angry Birds Space to launch on the Samsung Galaxy Note and the new app AIDE to lets developers write apps directly on their tablets or Android phones.
Galaxy Note: Angry Birds On Board
We've known for awhile now that the next edition of Rovio's massively popular Angry Birds series would be taking the birds where no birds have gone before, but not it appears they'll only be taking the Galaxy Note with 'em. A new addition to the Angry Birds Space teaser trailer has reveled that the game will first be release on the Note with releases for other devices to follow. Fans of the series won't have to wait too long; The birds blast off on March 22.
TED Talks; Android Listens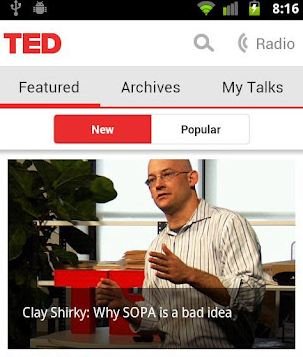 I love TED Talks. If you don't know what TED talks are, then where have you been the last 5 years? TED is a conference series, which brings together the best and brightest from almost every field to ponder where we have come from and where we are going. If it sounds heady, that's because it is but there is hardly a better place to get inspired. iPhone users have long enjoyed an official TED app with free official content from the conferences of the same name and now Android users can also enjoy the same high-quality thought provoking content. This will easily become on of the best apps for Android and best of all, TED Talks is free!
Ted Talks in the Android Market
AIDE Wants Developers To Code On Their Tablets
The Android Java IDE, or AIDE for short poses a simple question: Why not develop for Android on Android? Up till now, developers coding for our favorite mobile platform had to rely on cumbersome non-pocketable PCs. But the AIDE developers platform looks to change that by letting the more tech savvy among us develop directly on their Android smartphone or tablet PC. While this might be a bit difficult given the size constants of most mobile devices, it's still cool to know that it's possible!