Tomb Raider: Bringing Lara's Stunning Adventure to NVIDIA SHIELD TV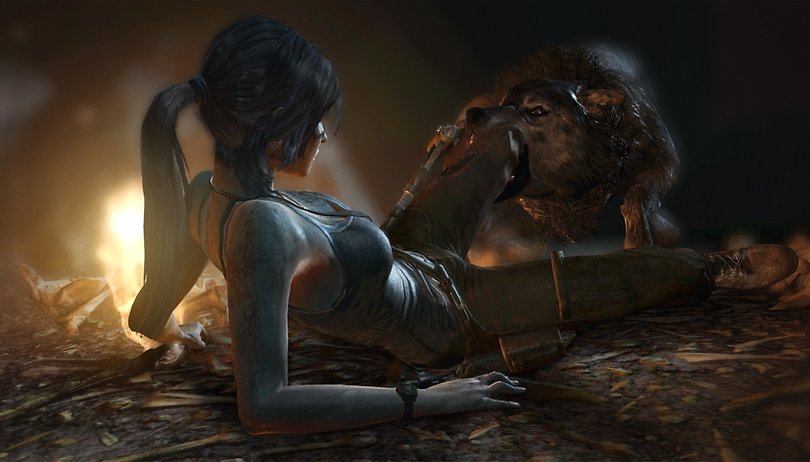 Tomb Raider, the epic reimagining of Lara Croft's origin story, is now available to download and enjoy on NVIDIA SHIELD TV. And thanks to SHIELD TV's built-in 256-core Tegra X1 processor, Lara Croft has never looked better as she explores gorgeously detailed environments in search of treasure and adventure.
Lightspeed Studios, the team who worked on optimizing Crystal Dynamics' Tomb Raider for SHIELD TV, took full advantage of SHIELD TV's graphical horsepower. In addition to utilizing the latest OpenGL extensions to deliver the best possible visual fidelity on SHIELD, the developer was able to ensure that the SHIELD edition supported high-end visual effects, including motion-blur, multi-layer water effects and SSAO (screen space ambient occlusion) for the most realistic lighting possible.
In a time when most games seem content to drop players on a battlecruiser with samey corridors, or to propel them through brown and grey worlds full of crates and zombies, Tomb Raider serves as a breath of fresh air. Its environments are a pleasure to behold, whether you're making your way along a mountainside, touring a village or temple, or even stumbling through a dank tomb that had lain undisturbed for centuries. There's no shortage of spectacular scenery.
You have possibly explored caves and temples in past games, though. What truly makes Tomb Raider so memorable is the way those environments come together and allow you to feel as if you are there in the moment with Lara.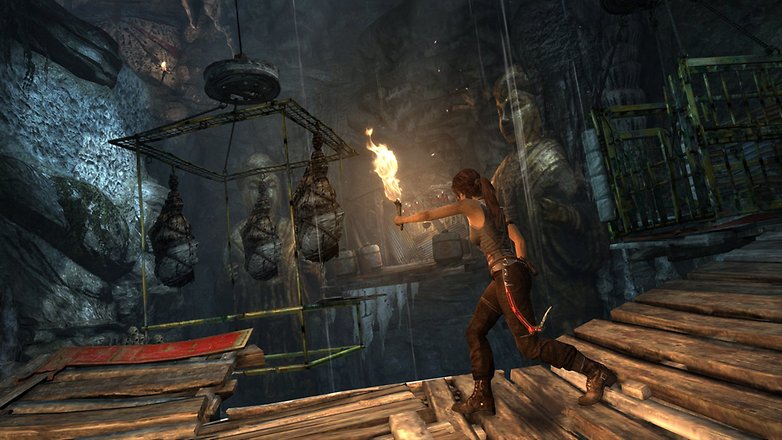 Those immersive settings might not have been possible without the use of the Foundation engine. It allowed the development team to piece together a living, breathing world. Torches cast long shadows along narrow corridors as Lara crawls over piles of bones. Barrels bob in shallow water as they are carried downstream. Blades of grass bend and twist in the wind, or shuffle aside as Lara passes through them. In short, even the game's most mundane moments crackle and pop with life. That meticulous attention to detail heightens the player's investment in the vivid world.
Lara herself also benefits from the developer's efforts. She moves as a human should, whether she is creeping tentatively through tight spaces, crossing treacherous gaps, battling mercenaries, or crouching as she runs through the brush and tries to avoid detection. The animation is spot-on, and you really feel for her when things go wrong on your watch.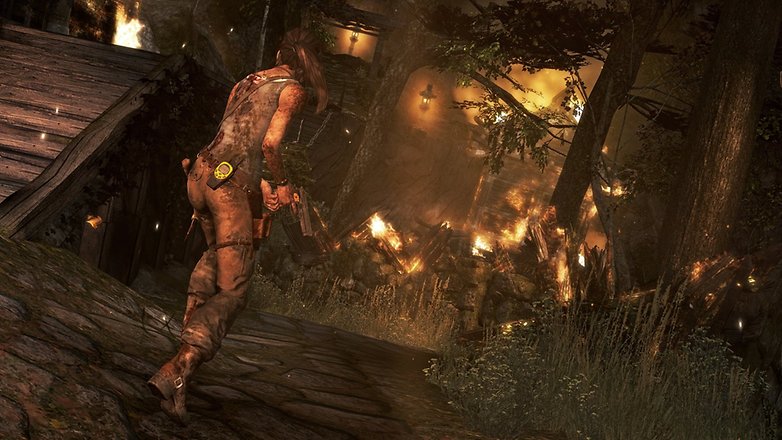 If you have a SHIELD TV, you won't want to miss the chance to wander through ruins with Lara Croft. Look for Tomb Raider today, and see for yourself why this is the perfect time to dive into one of the most memorable adventure games to come along in years.