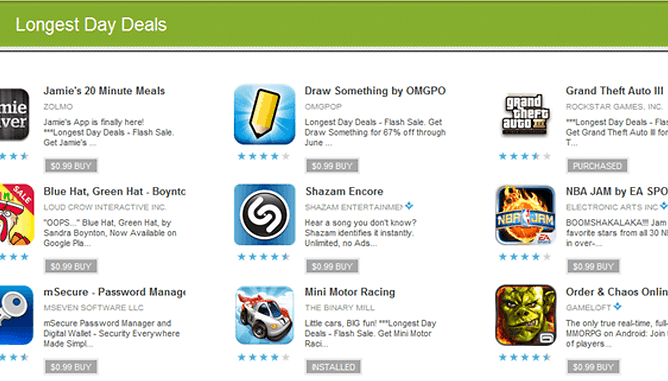 Tons of Great Apps Are Just $.99 Today at Google Play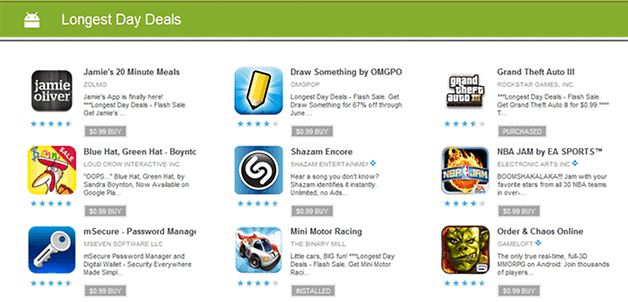 If you're the kind of person who scoffs at paying more than $.99 for an app, you're in luck. Google Play has just initiated a massive sale on some of their most popular apps, books, music and films in honor of the year's longest day, June 20th.
The sale seems to differ in various countries due to liscencing agreements, but folks in most places should be able to download top apps like Grand Theft Auto, Draw Something, Jamie Oliver's 20 Minute Meals, and Order & Chaos for the low, low price of just $.99.
In the U.S., the sale is even more extensive, as it covers books, films and music as well. Albums by Rihanna, Nicki Minaj, Dead Mau5 are all available for a mere $2.99. Books like A Scanner Darkly are available for $1.99. Even recent blockbuster films are available to rent for just $.99, including Melancholia, The Iron Lady and W.E.
If there are any apps, films or books you've been waiting to buy, today is the day to do so! Find Google Play's discounted apps here, films here, music here, and books here.