Top 10 most useless features on Android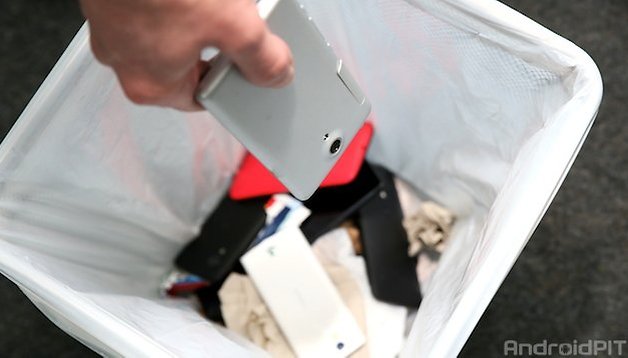 Smartphones, regardless of the manufacturer, are chock-full of features: voice or gesture commands, applications and varied interfaces… but, sometimes, some of these are really gimmicky and lack any real actual use and often get in the way of a fluid Android experience. Today we've compiled 10 functions that we consider to be the most useless on today's Android devices.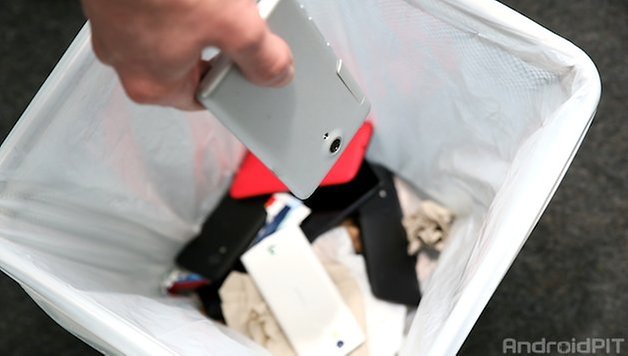 The O Touch panel - Oppo N1
The Oppo N1 has many useful features, but then there's the touch panel on the back-side of the device, which goes by the name of O Touch. In theory, it was intended to provide the user with some quick gestures, like launching the camera by tapping it twice, for example. In practice, it's a whole other story: the 4x4 cm panel on the back is hardly detectable. When attempting to use this feature, be prepared for bursts of frustration and hand cramps. The only advantage: if you don't use it, it will leave you alone.
Digital fingerprint scanner - HTC One Max
Opinions on the HTC One Max are split right down the middle, but the objective here isn't to aid either side of the argument. That being said, you have to admit that a smartphone of such an impressive size would be quite hard to handle one-handed, which is a digital fingerprint scanner wasn't really such a clever idea after all. Not only is this feature not very useful, it's pretty much impossible to use without making your life a lot more difficult. Next!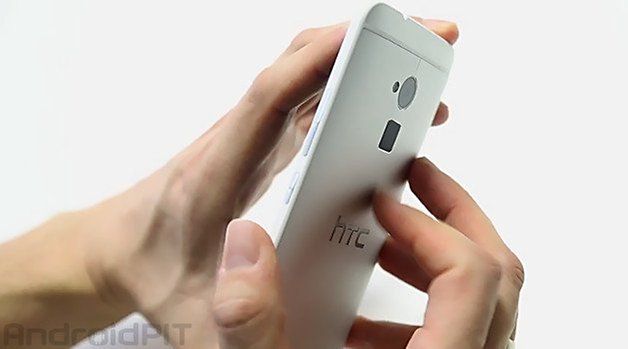 Screen capture with palm swipe - Galaxy S3 and S4
It's not hard to see that Samsung has been trying to revolutionize the world of motion gestures for smartphones, but let's face the facts: once you discover some of these new gestures on your device, the chances of you using them again after trying a first time are slim. One of these hand motions is the palm swipe to capture feature. For those who don't want to do a little kung-fu Samsung-style overtop of the display, there is a simple button combination to take a screenshot on the Galaxy S3 and S4.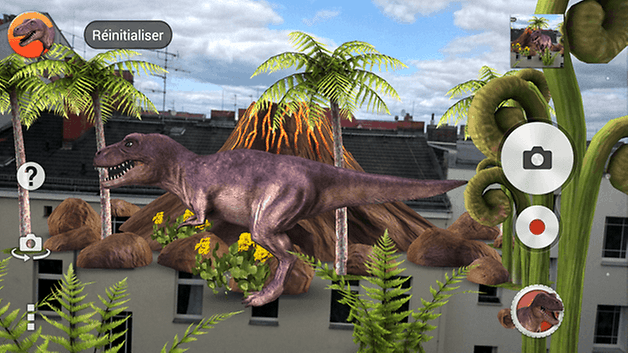 Augmented reality effects - Sony Xperia Z1 and Z2
It gets even better. The Sony Xperia Z1 and the Xperia Z2 provide users with a very interesting camera feature for video and pictures: you can add augmented reality effects. This means that, depending on which theme you choose, you'll suddenly be wearing a scuba diving helmet with fish swimming around you, or it's carnival and you get an afro….or dinosaurs star terrorizing the scene! The only reason to explain this function is that the developers were likely on the same stuff as Alice in Wonderland, because otherwise, I just don't get it.
HTC picture stickers - HTC One (M8)
Just like the AR effects on the Sony Xperia Z1 and Z2, this one lands in the same category of randomness. The HTC One (M8) allows users to add stickers to their images. There are some very odd ones too, like colored sunglasses, cowboy hats, gold chains and even a gas mask. You might use it once or twice to 'spice up' your pictures, but soon this editing option will land in the abyss of useless features never to be seen again.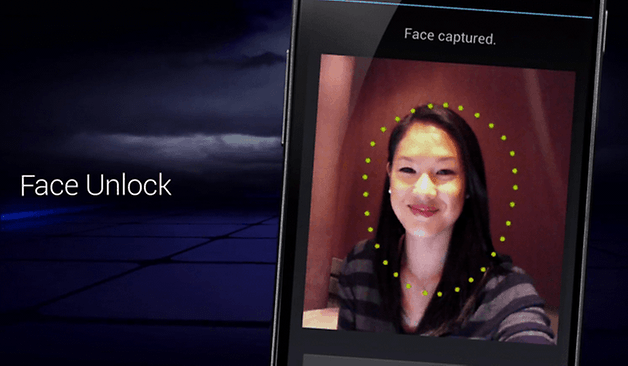 Smart gestures: face unlock - Galaxy S3 and S4
This is one of the most useless features that was ever created. Not only does the function to unlock the lock screen with your face not work in the dark, it's not very secure. Having a code or pattern for an unlocking method is not only more secure, it doesn't waste any of your precious time. Also, I don't want to see my face every time I unlock my phone, which I do about every 30 seconds.
Sound & Shot - Galaxy S4
Here we go again with Samsung and the Galaxy S4 camera, which is full to the brim with various software features. One of these is Sound & Shot which records sound for 6 seconds after the picture is taken to add a little ''ambiance'. What you will likely hear is something like 'move to the left, ok a little to the right….'.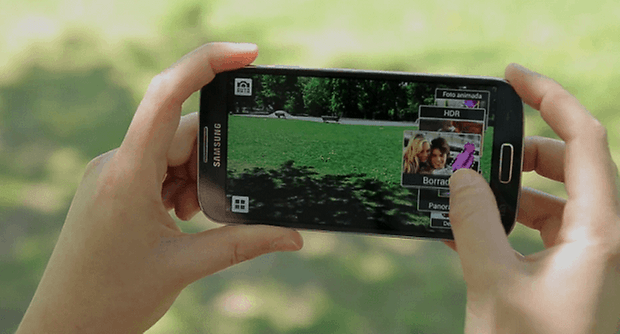 Tap to unlock - Nokia X
LG was successful in creating the KnockOn feature where you tap twice on the screen in order to unlock the screen. It saves the users a few seconds of time, which is probably why Nokia decided to offer something similar with the Nokia X. The only thing is that Nokia added this function to the entire device, so front, back, etc, which means that the smartphone often turns on when sticking it your pocket or purse. This is more pesky than useful.
Eye scroll - Galaxy S4
It makes sense that Samsung would be in this list more than any other manufacturer, after all, they are the only ones that offer so many different features and some are bound to turn out useless. One of these is eye scroll, which like the name says, uses the movement of your eyes to scroll up and down on a page. The idea isn't bad, but in practice, it's the pits. Instead of actually helping, it just gets irritating.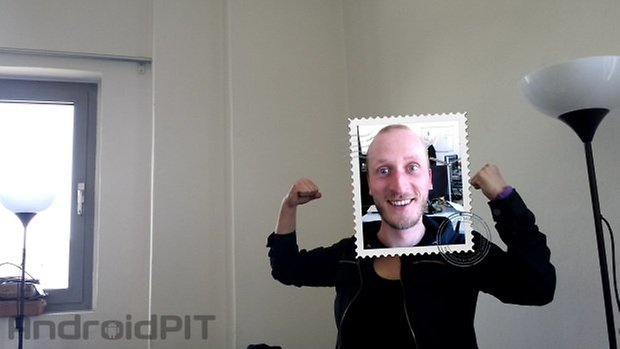 Dual camera mode - Galaxy, HTC and LG smartphones
We're sorry to keep ragging on Samsung, because in fact, we actually like the feature they present most of the time, but there are some you just have to ask yourself why! Samsung isn't the only culprit from this next features, some newer LG devices also included it, as well as the HTC One (M8): dual camera mode, which activates the front and back camera at the same time, meaning your face will appear in a tiny box on the viewfinder image. It's a funny image, that could be used to capture your expression in relation to your feelings about what you are taking a picture of, but aside form that, it's just a gimmick
In your opinion, what software features do you consider to be useless on today's Android devices?