 Top 5 Android Airline Apps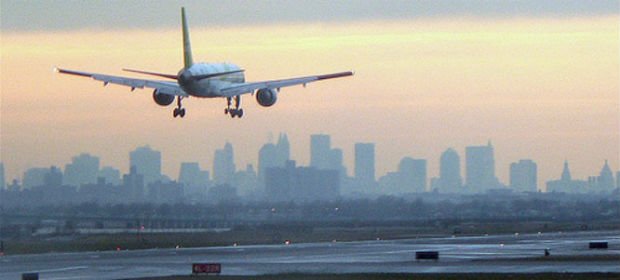 Why check-in online when you can do it from your smartphone? Nowadays any airline that takes itself seriously has its own mobile app for its passengers. We've put all of the existing Android airline apps to the test to find the world's top 5 airline apps for Android users. Find out which airlines got it right - and why.
5. Delta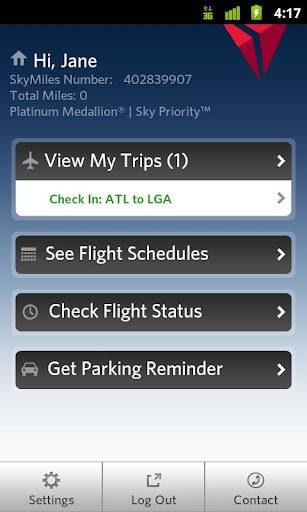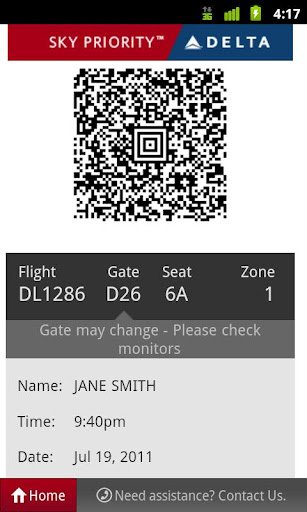 Delta Airlines deserves an honorable mention for its beautiful Fly Delta app for Android. You can manage your reservations, check flight statuses and consult the flight schedule. What you can't do, however, is book flight directly through the app, which is why the app didn't make it further up in our ranking. On the brightside, the Delta app allows you to track your bags via the app by entering in your bag tag number and last name. Definitely a great feature for anyone afraid of having their bags lost.
Delta does a really great job of incorporating interesting information into the app. Check out the seating arrangement of any plane in their fleet, get directions and a map of most Delta airports - all with just two taps. Forgot where you left your parked car at the airport? The Delta app comes with a built-in Parking Reminder that logs your car's location for quick reference. How thoughtful of you, Delta!
4. American Airlines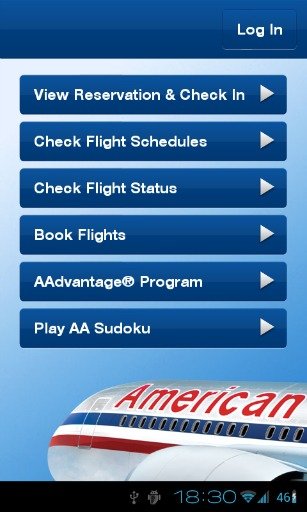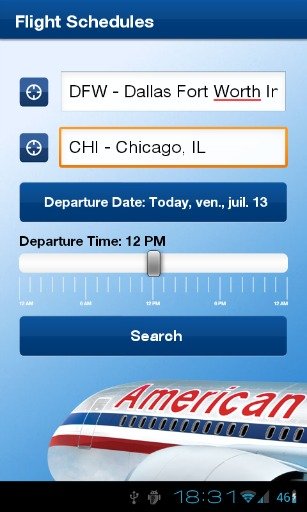 As far as US airline companies go, American Airlines provides passengers with the most intuitive Android app experience. Without putting too much effort into style, the American Airlines app for Android keeps everything neat and organized. Book flights, change your reservations, check-in through your app and access your AAdvantage mileage program - all directly from the main menu. Hidden behind the menu button, you'll also find some interesting perks like terminal maps of AA hubs as well as the ability to purchase one-day pass to the Admiral's Club (for anyone willing to shell out an extra 50 bucks).
Perhaps not the best app in terms of design, the American Airlines app deserves some applause for being very fast, responsive and practical to use for both smartphone amateurs and connoisseurs alike. You can even play an AA version of Sudoku for kicks.
3. Air France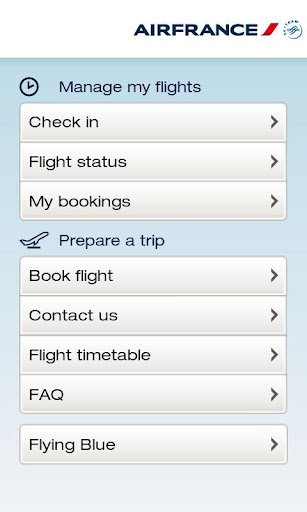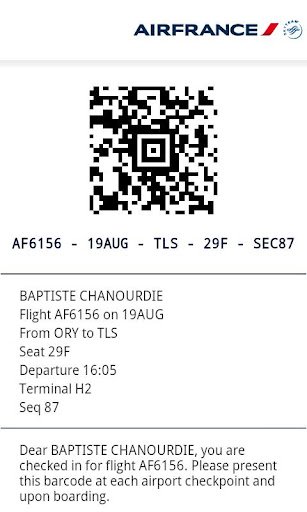 Loved for its great food and hated for its constant strikes, Air France offers passengers a modern and efficient Android app. Having used the app on my last flight to Paris, I can tell you that the app works great. Not only does the app manage all of your bookings and stores your boarding pass QR-codes offline, but it also to book a flight in just 5 simple steps. The app may not come with any interesting extras, but it gets the job done. You can even contact customer service via Twitter or Facebook directly through the app. Now that's progressive!
2. SWISS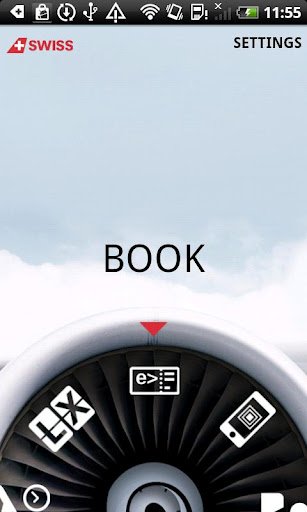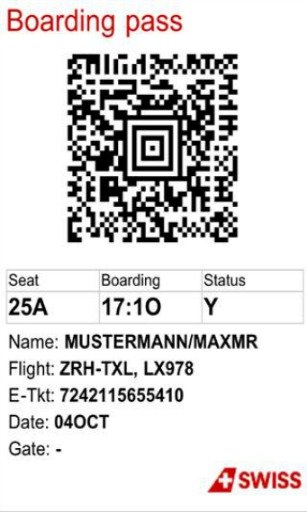 The Swiss Android app comes with a sexy turbine-themed main menu. Spin the turbine to navigate to different options within the app. Thankfully, the app is very meticulous and includes every feature you need to travel. From booking your ticket to checking in online: everything can be done with the help of the Swiss app. Check on the status of any flight or consult the flight timetable at any time.
Unfortunately, some of the app's functions redirect you to the mobile version of the Swiss International Airline website. Also, I didn't see function for booking tickets with your airline miles, which is a must for me. Still Swiss definitely deserves second place with its good design, full set of functions and a couple of cool extras, like the ability to check out the seating map of any aircraft model.
1. EasyJet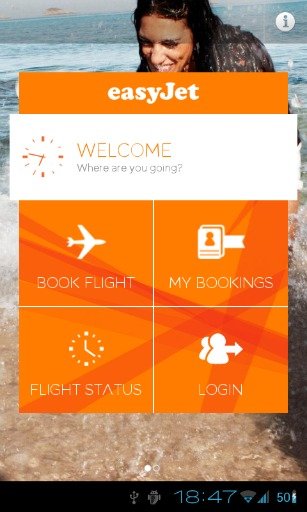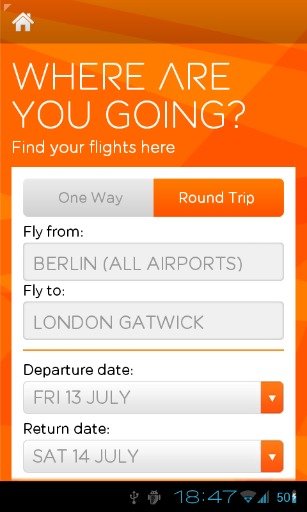 What the app lacks in functions, it compensates in usability and design. Although the EasyJet app doesn't allow you to store your boarding pass on your phone (the feature will, however be released very soon), booking a flight with the app is a breeze. Large fonts, clear buttons and easy-to-use calendar means that you can book your flight in just a few simple clicks - a perfect solution for anyone planning a spontaneous shopping trip to London or Milan. And the EasyJet app makes sure that you don't miss the flight with built-in reminders.
Admittedly, the app is pretty "youth-oriented", enveloped in a flashy orange-white design which screams "get off your couch and travel!". The app allows you to book your ticket, change or cancel your reservation as well as pay for luggage, speedy boarding and sports equipment (for spontaneous ski trips, I guess). Another great touch: you can adjust the language and currency of the app to your preference. In short, the app is just so cute and stylish that I am willing to wait a bit until mobile check-in and boarding passes get integrated into the EasyJet app.