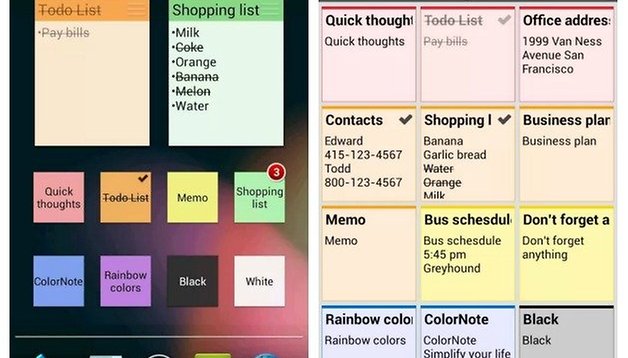 Top 5 Apps for Road Trips
The holidays are officially here and the open road is beckoning. Road trips may mean tiring hours behind the wheel to get to your destination, but like everything, you can always make things just that little bit easier with some good preparation. With that in mind we've prepared five of the best free applications to make your road trips this summer more enjoyable!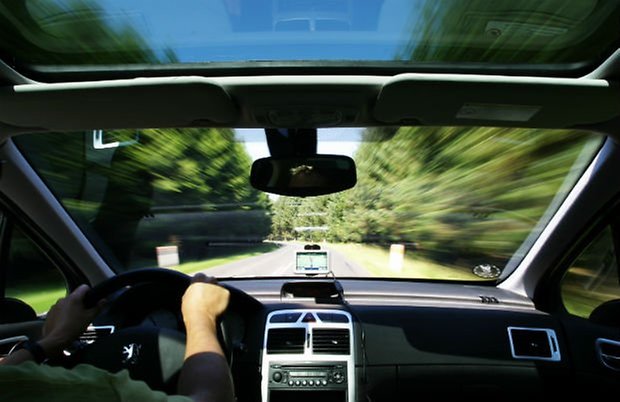 ColorNote Notepad Notes To Do
The first stage of any trip is planning – before the fun ever starts you need to make sure you know what's what and that you've got everything you need. What to bring, who has what responsibilities, and when things need to be done by are fundamentally important if you want your road-trip to be as painless as possible. You don't want to arrive at your destination only to discover someone forgot to bring an essential item because they thought someone else was bringing it.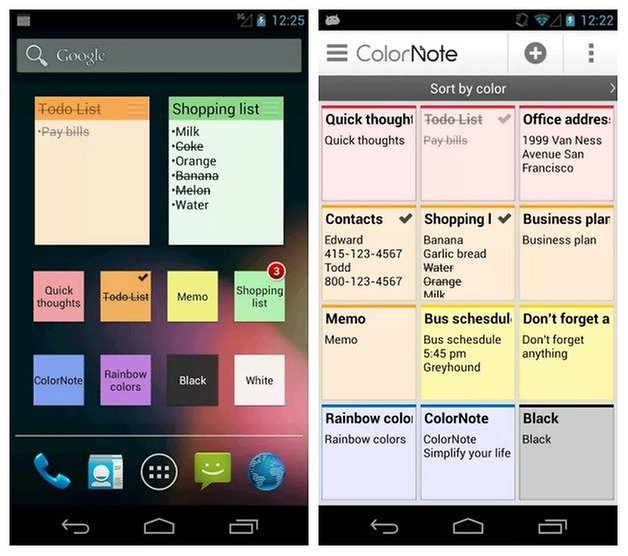 ColorNote Notepad is a super simple sticky note app that lets you post color-coded reminders to yourself just as you would with the paper version. But you won't lose the notes in this app! It has a calendar section so you can keep tabs on what tasks are getting closer or what needs to be done each day and you can assign different colors to different tasks or to whoever is responsible for them. Share, lock and set reminders for every sticky note you create.
GasBuddy – Find Cheap Gas
Ok, car's packed, friends are in it, got food, gas... whoops! You're not going to get far without any fuel. The last thing you want to do on a cross-country road trip is spend half the time looking for gas stations or trying to find the cheapest fuel in towns you've never been to before. And if you're watching the purse strings so you can spend your money on more fun holiday objectives, then penny pinching at the pumps is a wise move.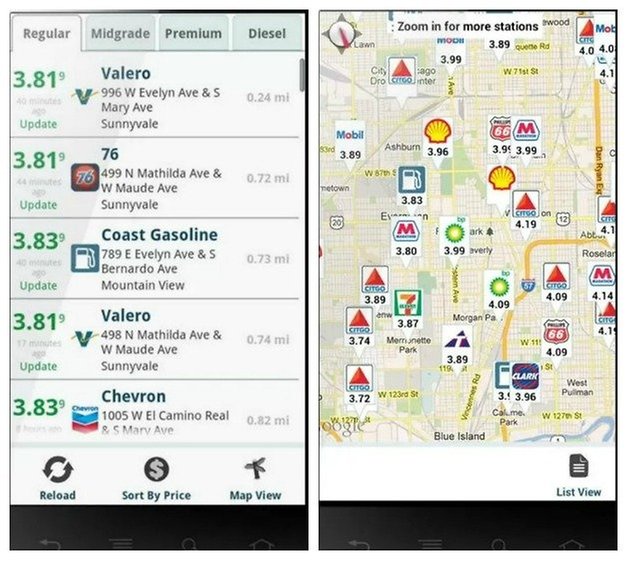 GasBuddy is the best way to find the cheapest fuel in your area, wherever you happen to be. You can search for gas stations in your immediate area if the tank is almost empty, or you can plan ahead to make sure you're filling up at all the cheapest stations along the way. You can save up to 20 cents per gallon every time! Just think of all the extra postcards you can buy. You can even contribute to the app data to earn points and keep the prices up to date, win prizes and best of all, save money!
Waze Social GPS Maps & Traffic
There's nothing worse than embarking on your epic road trip only to get stuck in traffic before you even leave the city. No one wants to lose the excitement of the adventure because road works mean you have to double back, or an accident gets you in gridlock. And knowing where all the speed traps are might be nice too, no?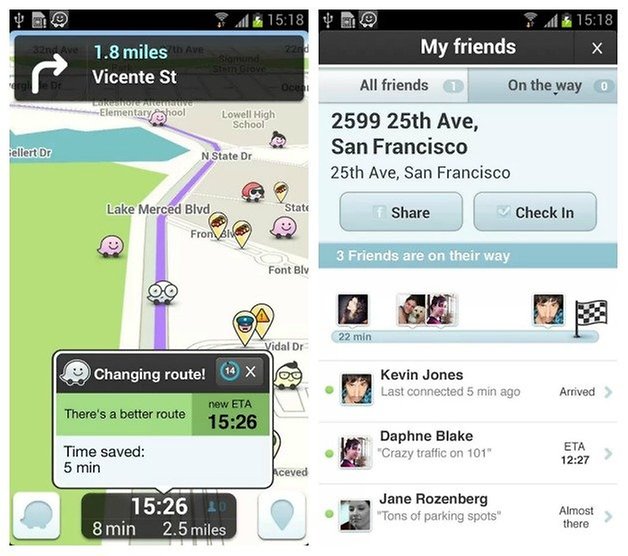 Waze is an awesome community-based map, with over 50 million members contributing to the app's mapping, navigation, information and events. It's also a great tool for keeping track of other vehicles in your convoy or Facebook friends on the road, it's basically a GPS social network! The Waze community contributes live alerts on traffic accidents and hazards, offers voice navigation support, automatic rerouting, connects to your Facebook events and more.
GrubHub Food Delivery/Takeout
After a long day on the road the last thing you probably feel like doing is going out for dinner, right? But when you're in a strange new place you probably don't know where any decent restaurants or takeouts are or what's any good there if you found them. Well, relax, you don't need to eat at roadside diners for the entire trip, whether you're just passing through at lunchtime or stopped for the night.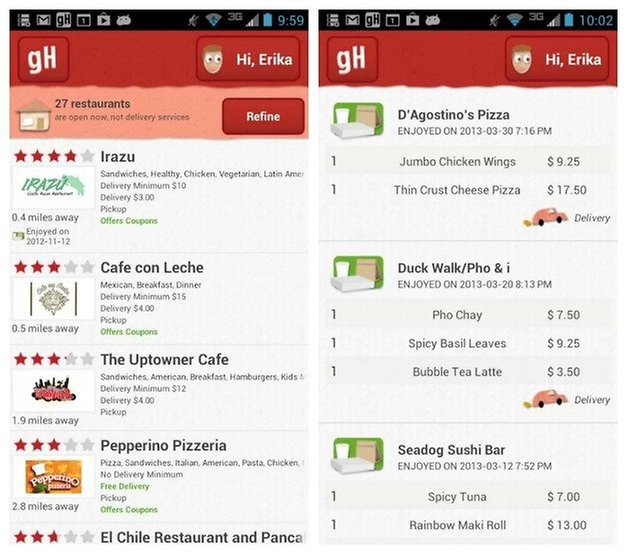 GrubHub can connect you with all the local favorites in whatever town you're in, just tell it where you are and what you feel like eating. With 20,000+ eateries in over 500 US cities, you're sure to find something to tickle your fancy. You'll get reviews and recommendations on what's best at each location, and you can order home (or hotel) delivery or order your takeaway and pick it up. It'll even remember your past orders in case you happen to pass through again. There's even coupons and discounts, in-app games and the chance to win free food for a year!
Extreme Road Trip 2
We can't all be behind the wheel on a road trip, and those endless miles of open road can quickly get boring. Maybe your eyes are getting heavy, maybe you're sick of the conversation or maybe you just need to take your mind off needing to pee. If sleep is not an option, then why not take the wheel and wreak some havoc – on your smartphone that is, please don't harass the driver!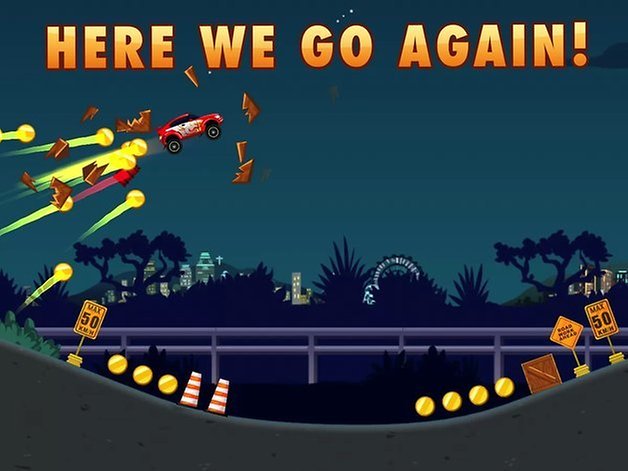 In the awesome follow up to the original road trip classic, Extreme Road Trip 2 is just that, a pedal to the metal Dukes of Hazzard-style endless scroller that let's you fulfill every turbo-charged stunt fantasy you've ever had, unencumbered by pesky physics or traffic cops. There's 66 cars to choose from and new locations, missions, stunts and coins to collect along the way. You've even got ghost mode so you can race against your friends in replay. With this game in the car everyone will be happy to give up the wheel for a turn.
What's your ultimate road trip app? Anything we missed?