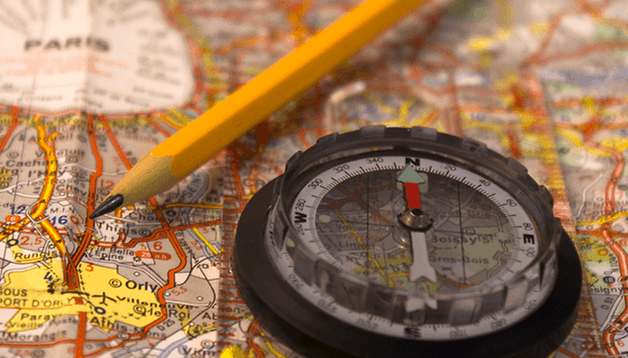 Top Compass Apps for Android: get lost, I dare you!
Getting lost while on a road trip with only a map in hand and no internet connection can be risky business, especially if you lack any sense of orientation. In those precarious moments, you'll probably think to yourself that it would have been a good idea to have brought along a compass. Here are the top 5 compass apps for Android.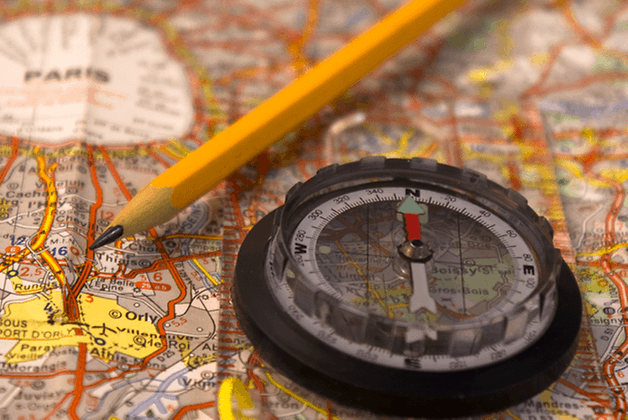 The vast majority of Android smartphones have an internal compass thanks to GPS. That being said, I can't really comment on any smartphone which wouldn't be compatible with a compass app. On the other hand, in respect to the version of Android on a device, the app might run on some better than on others.
Smart Compass
We'll commence our list with an addition to the Smart Tools series. The free version allows you to use the compass all while looking through the viewfinder of your camera. This is really useful especially when you are trying to verify the orientation of a building, for example. The pro version for a fee does exist, which adds GPS support, a few other functions and most importantly, removes ads.
Steady Compass
This application works quite well: you can activate and deactivate the gyroscope which helps you if the sensor is being finicky, which also improves the computation of data received. The application works with Android 1.3 and later.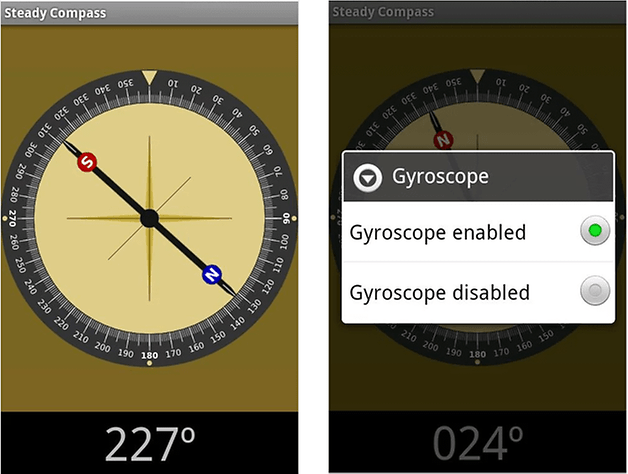 Simple Compass
Like it says in the name, Simple Compass is … simple! The advantage is that the app's interface won't make any smartphone run slower, even older ones, and you don't run the risk of getting lost in the settings. The application proposes just one simple option: a special ''spirit'' level. There are a few different themes as well, like Jack Sparrow or Spongebob.
Marine Compass
The Marine Compass is in 3D. It offers many setting's options as well as includes an aiming cube or XYZ arrows, latitude and longitude. The app's main principle is that the compass will always stay parallel to the floor when moved in any positions.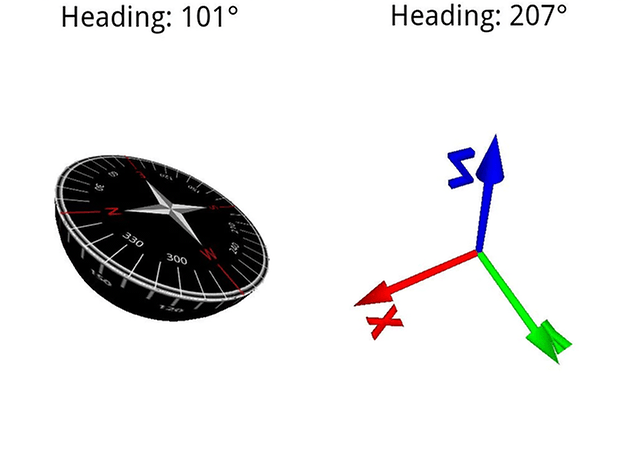 3D Compass+
3D Compass+ is definitely a step up in terms of functions in comparison to the other apps mentioned above: you can display speed, position, course and a map in augmented reality. In short, it's a compass that could be used for orienteering competitions. It can be employed both in landscape and portrait mode. What else can you ask for?
Do you have any other compass or orienteering apps that you could suggest?