Top New Games in the Google Play Store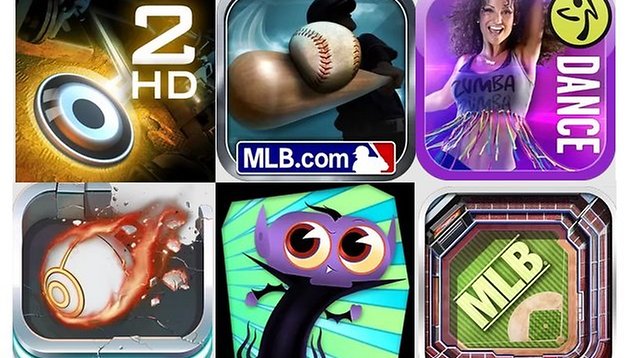 For a successful start to the weekend, we again gathered the latest games from the Google Play Store for you. Have fun while gaming – but don't forget the beautiful weather!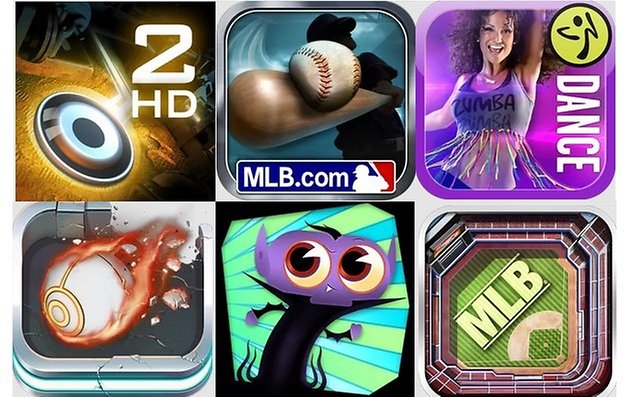 HD Dark Nebula - Episode 2
If you already know and love the first episode of Dark Nebula, now you can appreciate the sequel. In this physics based game your controls a small eye through the jungle, old factories and other settings. Tilt your device to control the eye and if it's not how you like it, you can calibrate your device especially for the game. Simply push two fingers on the screen.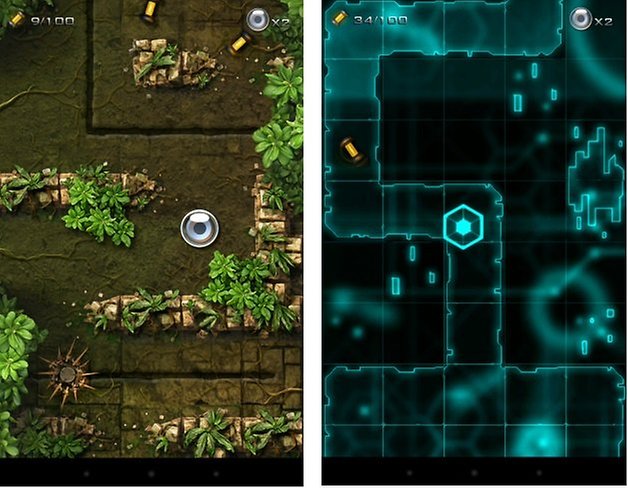 With cool HD graphics, you can play 19 different levels and encounter 25 different enemies, which you have to dodge somehow without falling into the deep abyss. I was immediately pulled into this game and I especially like that each level has a completely different style so you never get bored. Plus, the controller is like butter!
MLB.com Home Run Derby
Have you waited a long time for a free baseball game for Android? With MLB.com Home Run Derby you can now knock it out of the park on your smartphone or tablet. Take the role of a famous baseball player like Mark Trumbo or Jose Bautista and show your freinds on facebook just what you're made of in single or multiplayer mode.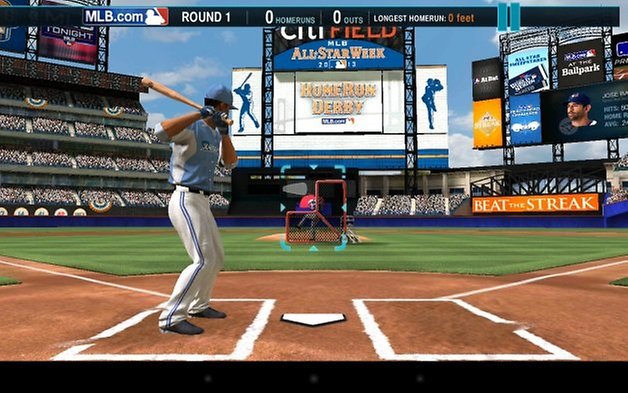 Similarly, there is an arcade mode where you have to try to quickly make as many home runs as possible and a derby mode where you have to prove yourself against other players on a leaderboard. The control is a bit strange at first, but works quite well after a burn in period. All in all, a solid baseball game, and free!
Le Vamp
With the game Le Vamp, a cute endless runner comes to your smart phone. As a young vampire you have to flee before an angry mob and feed on the blood of pigs along the way. With the collected coins you can purchase power-ups such as sunscreen or bat wings.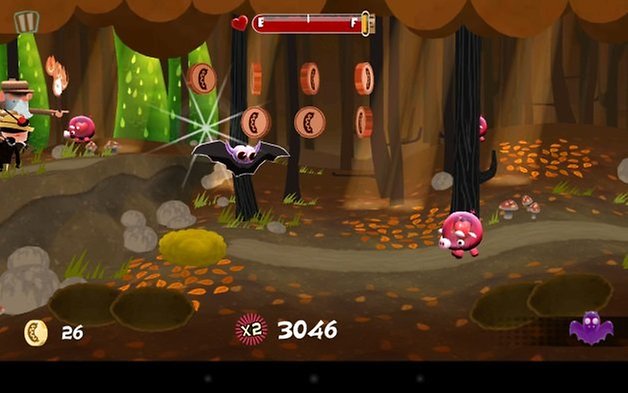 The further you go, the more rapidly the various obstacles in your way appear. Avoid mimes, hunchbacks and baguette-wielding gendarmes as you overcome all the obstacles. Totally convincing game with well-animated graphics and a macabre story, trimmed back to "cute," this game currently costs 1USD.
Zumba Dance
Are your squats all too often just as you're about to sit down at your PC or couch? This title, Zumba Dance, was previously available for the Xbox and PlayStation 3, now comes to your Android and is guaranteed (not really) to get you moving. Familiar faces like Gina Grant and Beto Perez guide you through the exercies with musical interludes by Sean Paul, Kat Deluna and others to get your body grooving.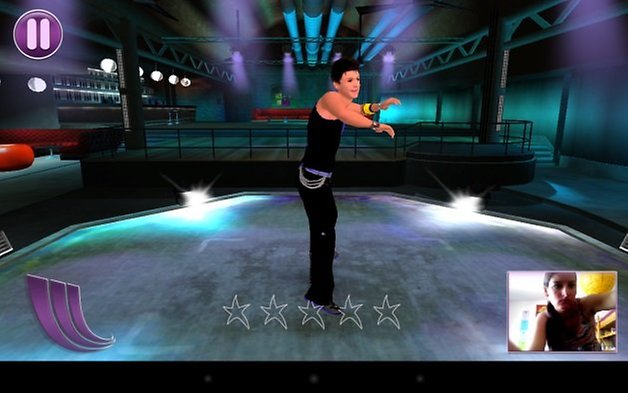 There are individual steps, dance classes and fitness plans to help you track how many calories you have burned. When you follow the moves correctly, which your tablet or phone's front-facing camera will capture, there are points! In my first test, the app worked perfectly and detected all my dance steps right away. Zumba Dance may cost 5USD, but it's much cheaper than the console version and it's not just crazy fun, but you can also really sweat!
Robot Unicorn Attack 2
Robot Unicorn Attack 2 takes you along for the ride as a mysterious unicorn made of steel and screws. Decide between Team Rainbow and Team Inferno and jump through a flowery world in order to fulfill your mysterious unicorn wishes. To support the developer, you can find different background music and a few power-ups to buy, but otherwise the game is free.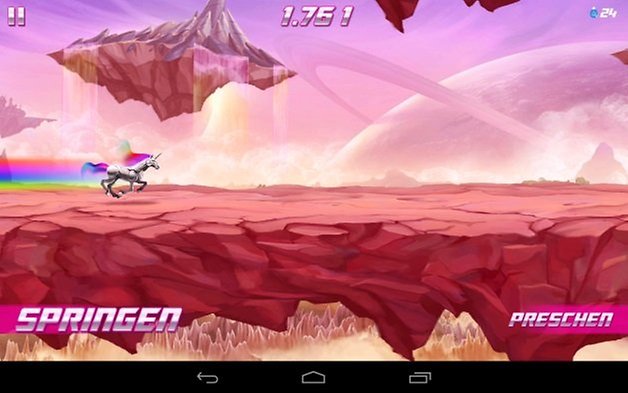 From the third rank you can also "tune" and equip your unicorn with wings, horns and other accessories. From rank 15 you can enter the world of ice and there leap over ravines and collect fairies. Anyone who has played the original will LOVE this sequel. This epic game is exactly what awesome portable games should be: satisfy your inner unicorn while spreading rainbow magic everywhere. Have fun!