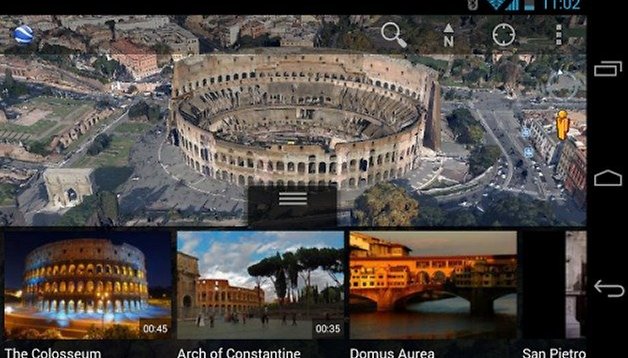 Top New Updates from Google To Pumped About
TV, music, movies, shopping, armchair navigation...whatever your poison, Google released an update for it yesterday. The following list compiles the best new updates from Google Play.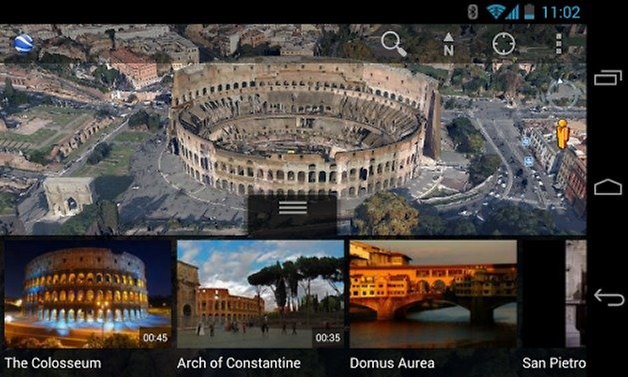 Google Earth with Google Street View
If you're anything like me, no matter how long it's been around, Google Earth is still amazing. And it just got even more amazing. Google have just released an update to Google Earth 7 (currently only for computer download, but the app shouldn't be far behind) that will blow your mind with the increase in what you can do from your Android device. With the addition of Google Street View, now you can move from outer space to street level in one app.
There's also a feature called Tour Guide, for those all-important armchair holidays, with 3D imagery of major metropolitan areas and information about your chosen location. The update also includes improvements to navigation and directions (in 3D) as well as better search results.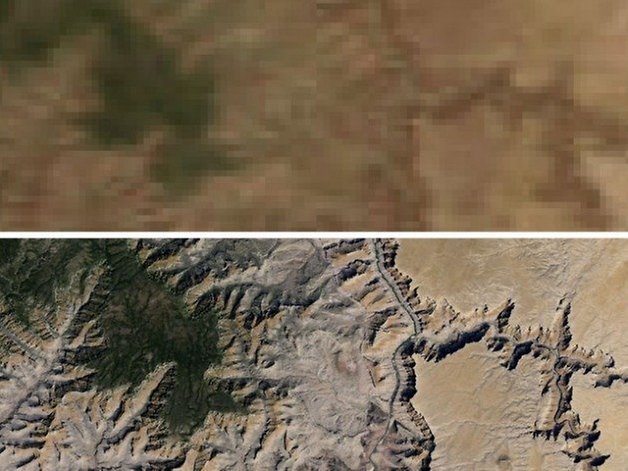 The resolution has been beefed up to a massive 800,000 MP global image and clouds have now vanished from both Google Earth and Google Maps. This update comes from NASA's Landsat 7 satellite, but Google is reportedly keen to access the imagery from the Landsat 8 satellite launched earlier this year, perhaps even for the next update. If you can't live without Google Earth, you definitely can't live without this update.
Google Search with new Google Now cards
Google Now, the Google Search function that displays cards of relevant information without needing to be asked for it, has also recently been updated with new TV and Google Offers cards. The new TV card pops up with relevant data on shows you are currently watching by displaying background information and news about the show and actors etc. This feature is available only in the US at present, however, and requires your phone or tablet to be connected to the same network as your internet television.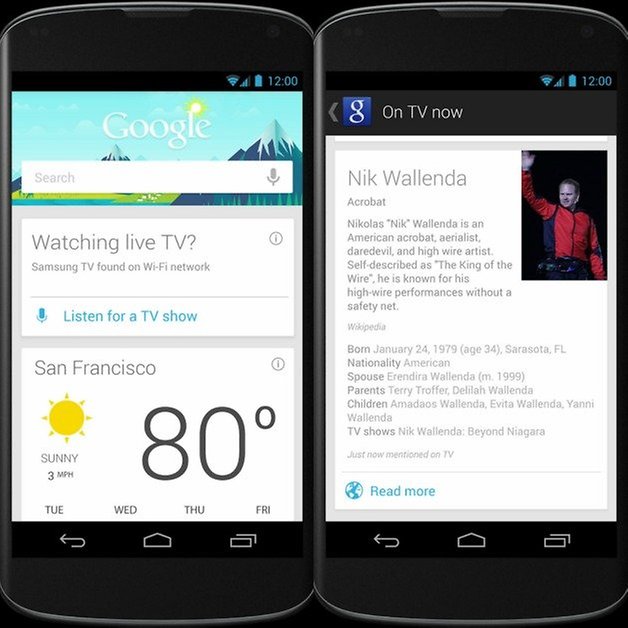 When you're not in front of the box, the Google Offers card will instantly remind you when you are near a store for which you have a saved offer. This means you'll never forget to use one again. There are also newly added voice actions, including the ability to play music from your phone or the Play Store. The folks over at Android Police have also seen evidence in the APK of a Car Rental card, Event and Sporting Event Tickets card and a few other possibilities that are unconfirmed for now.
Google Play Movies, Music and Books
Google Play has great options for searching, streaming and downloading movies, music and books from the Google Play Store. Updates for each came out yesterday. You can find a movie/album/book and start watching/listening/reading immediately, even on a different device than the one you used to buy it, and if you're always on the go, you can switch between your devices and pick up where you left off.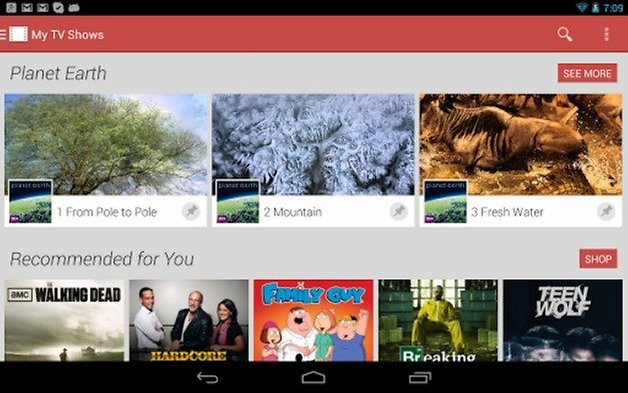 With Google Play Movies, if you'll be without internet coverage, movies can be downloaded to watch later. You can always access your previously purchased movie collection on any device, and for US users, television shows as well. Google Play Movies also has a new design and layout in this update and includes a new what-to-watch-next feature called Watch Now.
Google Play Music's All Access feature has also received an update for the US only. All Access stores all of your music online, so it's no longer necessary to sync your music to your device. This avoids the syncing problems Google Play Music has previously had and provides access to your entire music collection anywhere, anytime. As long as you have an internet connection. All Access also features unlimited online radio and until the end of June, any new subscribers who download the free trial will be offered the discounted subscription price of $7.99/month (instead of $10/month) once the trial ends. If you're all about online music, now's the time to get on board.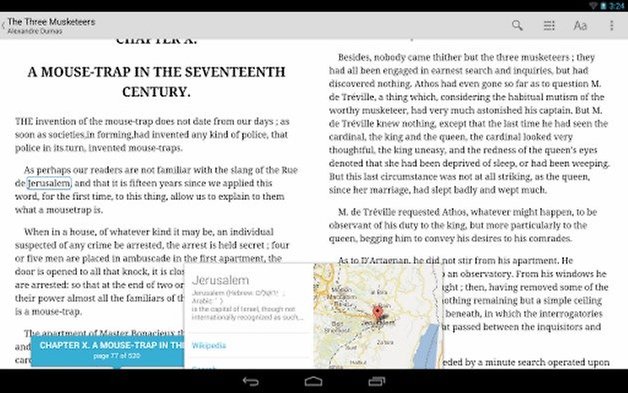 Google Play Books rounds out the multimedia trio with a basic update resolving a few bugs. With even more titles available, Google Play Books lets you share content across devices as well. Checking the user reviews for these new Google Play updates reveals that there could still be a few bugs requiring attention. That being said, we can only hope these will be resolved in the coming days as they are addressed Google-side.
Google Wallet for Gmail to come?
And in non-app land, Google has now integrated Google Wallet into Gmail (in the US), meaning transfers to friends or businesses can be made direct from email. The new Gmail app released yesterday doesn't include this feature but perhaps US users will see it soon enough. So go find yourself a free Wi-Fi connection and get updating!
Have you downloaded these updates yet? What do you think?