Toronto Based Company Launches Android Education Tablets A Canadian company based in Toronto called Senkatel has just launched its own brand of Android tablet devices on to the market. The company is looking to grab itself a slice of the K-12 educational market though with this release, so the company is trying to distinguish its release from every other run of the mill tablet device that is launching nowadays while running the Android mobile operating system.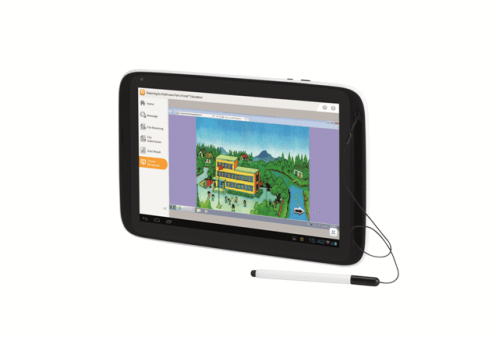 The Toronto company has built two tablets with the first one, the T9702, boasting a 9.7 inch 1024x768 resolution LCD screen while the other version, the T1011, boasts a 10.1 inch 1280x800 resolution HD LCD screen. The devices both come packing Intel Atom processors and will be selling for $219 and $299 respectively.
Among some of the features that the new educational tablets will come with include In Plane Switching which is a technology that will clear out color reproduction when viewing the screen from off axis angles.
The devices also include Intel Educational Software which will assist the schools in using the tablets for teaching purposes. The software allows for teachers to block access to certain websites so there is no need to worry about students logging on to Facebook on the browser and there is also the capability of remotely managing the devices.
The tablets have also been ruggedized so that they are tough enough to withstand being dropped many times and they are also water resistant. These features ensure that the devices will last for quite a while after being purchased. Bluetooth 3.0 also allows for wireless integration with a keyboard too.
What do you think of this latest Android tablet to hit the educational market and what are some of your favorite educational tablets?