 Hands On With The Toshiba Excite: A 13-Inch Quad Core ICS Tablet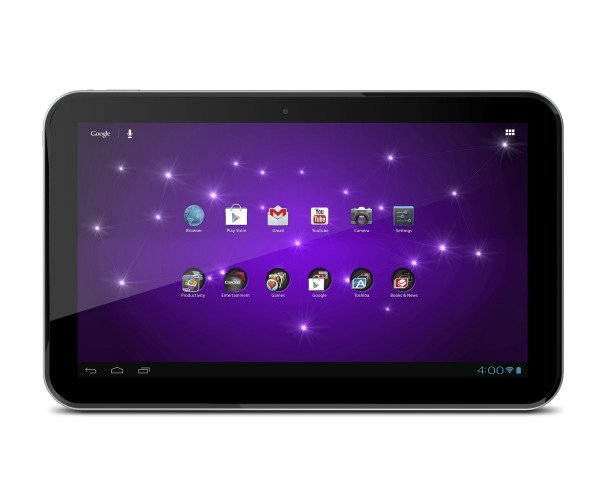 That is a damn...big...tablet! Toshiba announced the Excite 13 at Pepcom during CTIA 2012, and man oh man is it a big one! Anyone who likes watching movies on their tablet might wanna give this hands on video a lookie, as its 13.3 inch display and 16:9 aspect ratio could surely get the attention of movie and media junkies!
The tablet is running Android Ice Cream Sandwich and has a scratch resistant (epic) Gorilla Glass display that runs1600 x 900 pixels. For the most part it's running stock Android 4.0.3, but does have a very light "skin" consisting of a few Toshiba applications. The media player included with the device also allows you to connect with additional devices, which makes it into one hell of a device to view films and video on.
The device is sporting a quad core Tegra 3 chipset ( I don't know why I thought this was dual core?), 1GB of RAM, a 5MP camera with LED flash on the back, and a 2MP shooter on the front. It has 64GB internal storage as well, giving you plenty of space to load up your films.
The video comes courtesy of Slash Gear, and according to them the device should be released in US this summer.
Hands on video below or at Youtube here.
What do you guys think? Too big? Not too big? Is there a market for it? Let us know what you think of it in the comments below!
Picture credits: thetechblock.com