TabletMan Wants You to Meet Your Creepy Future Tech companies have been known to do some strange things over the years, primarily to market their brand. Toshiba is doing some weird marketing as we speak, albeit in a much cooler way.
They've officially launched a "global communication character," otherwise known as a mascot. The new mascots name is TabletMan.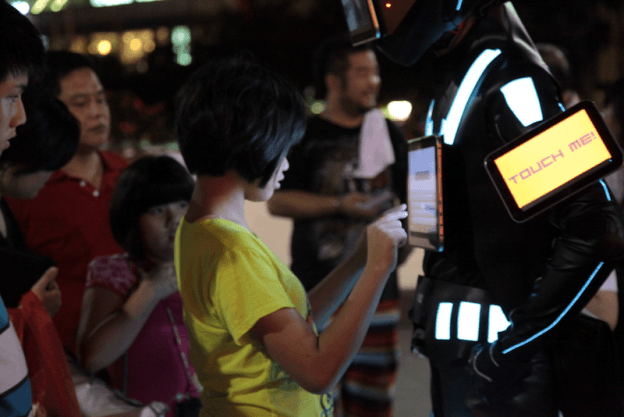 According to Toshiba, TabletMan was created "with the aim to raise the brand awareness and understanding of Toshiba, and to promote its innovative tablets."
Essentially, TabletMan is a dude, could be a dudette, dressed up in a Tron-like suit with Toshiba tablets strapped to his/her body. No, really, I'm not making this up; the tablets are strapped to the suit.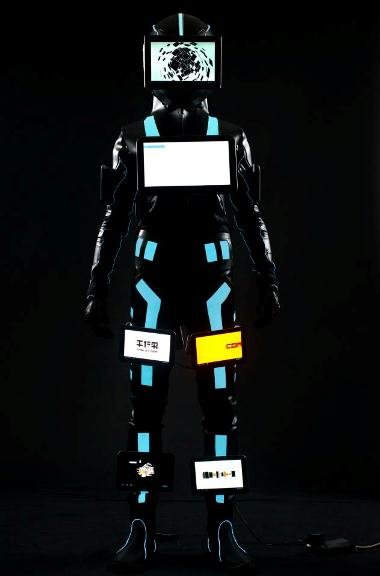 Personally, I think it's a little strange and maybe even a bit creepy, but apparently in Singapore, where TabletMan made his first appearance, people are eating it up. So far, TabletMan's Facebook page has attracted more than 50,000 fans in about two weeks. Obviously, that number is expected to increase significantly as TabletMan gains more exposure. Currently, that number is at more than 65,000 likes.
Toshiba claims that during TabletMan's first official appearance, at SITEX, he garnered a tremendous amount of attention from the press and consumers alike.
As for what Toshiba has to say about TabletMan, it's quite geeky:
TabletMan is a fusion that brings together humanity and technology. With its cool appearance, LED sensors and tablet applications, he leads mankind to the future. With his appearances at events, TabletMan acts as a bridge to facilitate human communication, where people share their opinion online on how they think about the future of human beings through Facebook network.
As for the featured music in TabletMan's promotional video, I'd like to think the marketing team was out to lunch when it was put together. Watch the video for yourself.
TabletMan Promotional Video- "TabletMan Meets The Future You"
Man, that music sucks.
The ideas fueling TabletMan are certainly intriguing. People can record messages with TabletMan's attached tablets, explaining pretty much anything they want about their future selves. The videos are then posted online, along with everyone else's via TabletMan's official YouTube feed.
Still, it's hard to overlook the fact that no matter how cool, or creepy, your mascot is- you still need to offer compelling products to keep consumers happy. Toshiba has a long way to go on that front when it comes to their tablet brand.
Is TabletMan making you want to go out and grab a Toshiba tablet? Who agrees that TabletMan is disturbing? Who disagrees and thinks TabletMan is refreshing? Give a shout-out in the comments below.