New Touchscreen Allows You to "Feel" Facebook Comments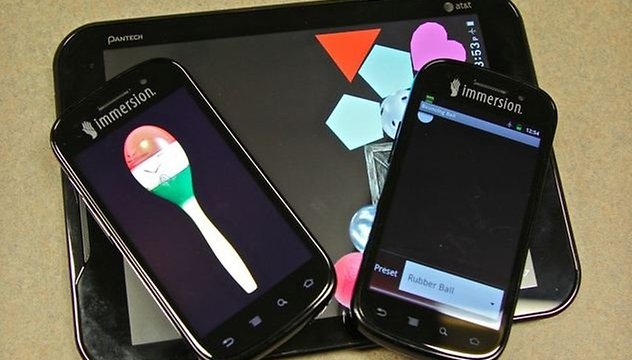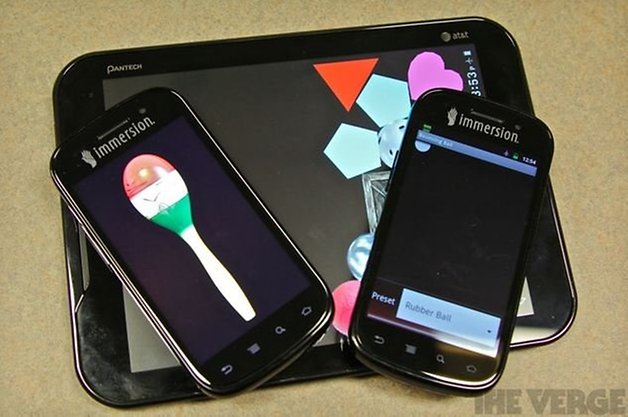 When you click something on most newer phones, the device usually vibrates to register the action. That's called haptic technology and it's nice – if not so exciting. However, these days, haptic technology is capable of far, far more. The company that creates this responsive technology – Immersion HD – has retrofitted three Nexus S smartphones with very advanced haptic sensors that can recreate the sensation of shaking a macara or bouncing a rubber ball, as well as "feeling" comments from friends.
"To give you some idea, we shook a maraca where we could feel the impact of each individual bead against the insides of the phone, felt the effects of gravity on a bouncing rubber ball as we tilted it around, scrolled down a list of email where the phone identified starred items with a distinct buzz, and flipped through online photos in a gallery where a tactile sensation could clearly tell you which had more comments from your family and friends."
Amazing no?
But the PROBLEM with this technology is that device manufacturers still haven't integrated these advanced, um, "vibrators" in their phones, and very little software has been developed that takes advantage of this haptic technology. Even so, Immersion has a plan. They've sent instructions to game developers on how to apply more advanced vibrating "effects" to "sluggish vibrator motors." Grand Theft Auto III already supports it, with more titles coming soon.
We talk a lot about display quality and speaker quality here at AndroidPIT, but it's the little features like this that make our phones so immersive. Here's hoping this advanced haptic technology receives mainstream adoption (the advanced vibrating motors, mind you, are only $1 to $2 more per device).