 Video: The Transformer Prime Vs The iPad 3 Review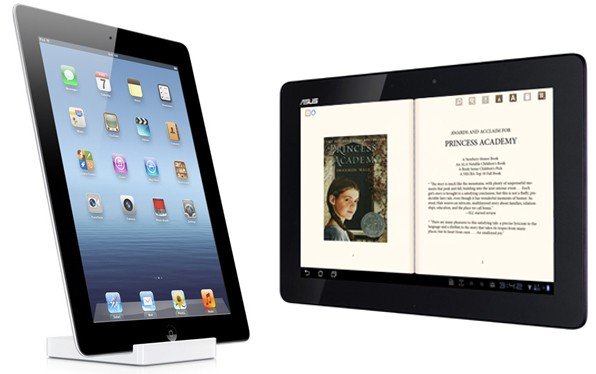 The iPad 3 (aka new iPad,aka next iPad, aka not the iPad 1 or 2...whatever the damn thing is really called) is here, and yes, as with most Apple releases, it does have a lot of "WOW" factors that are hard to deny. But then again, Android's current high end tablet, the quad core packing Transformer Prime, has so many "WTF WOW" factors that it's only fair to put these 2 beasts together in a head to head video comparison. The battle of the tablet Titans starts.....NOW.
Before having a look at this VERY GOOD head to head video, I would like to thank Youtube user marquesbrowniee for making it. It's one of the better reviews I've seen, and if you liked it I urge you to check out his Youtube channel here. If you're debating on which tablet to buy, give this entertaining yet very informative video a look, as it lists many great features of both devices and shows how they both perform in day to day use.
Picture credits: ibtimes.com - Youtube vido link here.