Tumblr Update Adds Tags and Blogs Search Function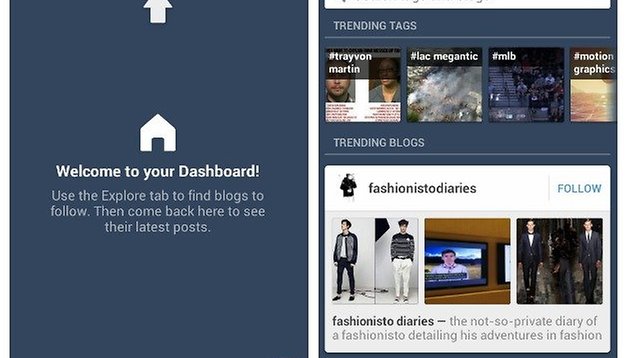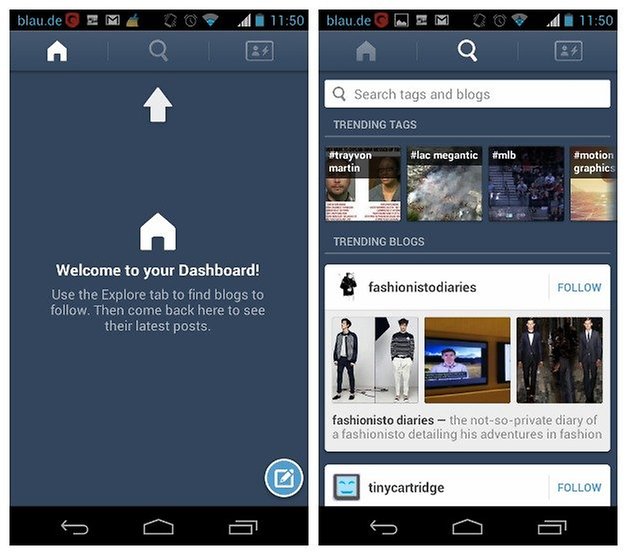 The update brings new search functionality for tags and blogs (and the ability to explore trending tags and blogs) as well as follow recommended blogs in line with the tags for which you search. Did I mention tags and blogs?
The limitations are still there though: only posting one picture at a time, no picture collage option etc. Users in the Play Store are still complaining about the ongoing problems with GIFs not displaying. When I tried it out myself I didn't have any problems, but I guess not all the bugs are gone.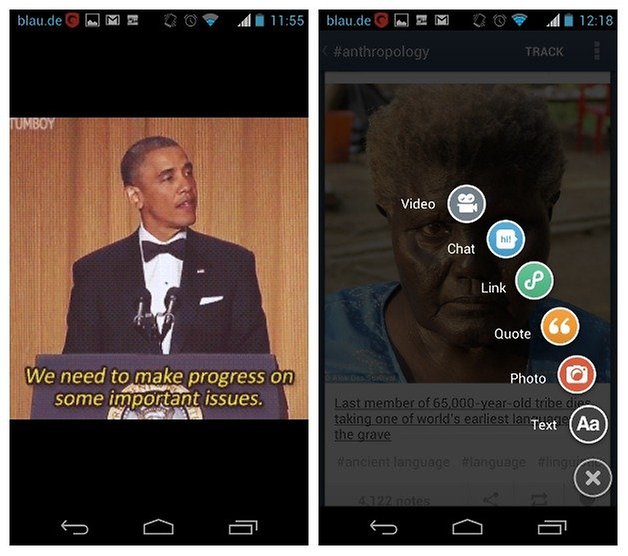 As always, you can post anything (links, chats, quotes) and share photos, video, music, text and so on through all the usual channels like social networks, email and Bluetooth. There are also some improved controls for queuing and customizing tweets, not to mention a nice widget for posting from your home screen.
While a bunch of bugs seemed to have been fixed, there's still a few left to get booted in the next update, however, this is a pretty nice version.
What do you think of the new update? Did you like the old one more or are you happy with this release?