How to turn any song into a ringtone on your Android phone
Custom ringtones are a simple, cool way to personalize your Android smartphone. You can use your favorite songs as ringtones and assign each one to specific friends, family members or your boss. In this article, we'll show you how to create custom ringtones for Android using any song step-by-step.
There are several apps on the Play Store which can do this, but for this tutorial, we'll be using an open-source app called Ringdroid. Don't let the old school design fool you, Ringdroid is the best out there in terms of features and reliability. The app allows you to use any sound or song you have on your smartphone as a ringtone. Once you have created your ringtone, you can then set it as your default sound or assign it to a specific contact. In addition to ringtones, the app can also create custom alarms and notification sounds.
Getting started: First things first, you'll need to install the free Ringdroid app from the Google Play Store. To turn a song into a ringtone, you'll also have to have the audio files or music you wish to use on your smartphone's internal storage or its microSD card. Ringdroid is compatible with MP3, WAV, AAC and AMR audio files.
1. Open the Ringdroid app on your smartphone.
2. Once the app launches, you'll see a list of all the songs on your device, as well as all the ringtones that came with the phone. To view all the sounds on your device specifically, hit the More icon (three dots) in the top-right corner, and choose Show all audio.
3. Select the song you would like to use as a ringtone from the list.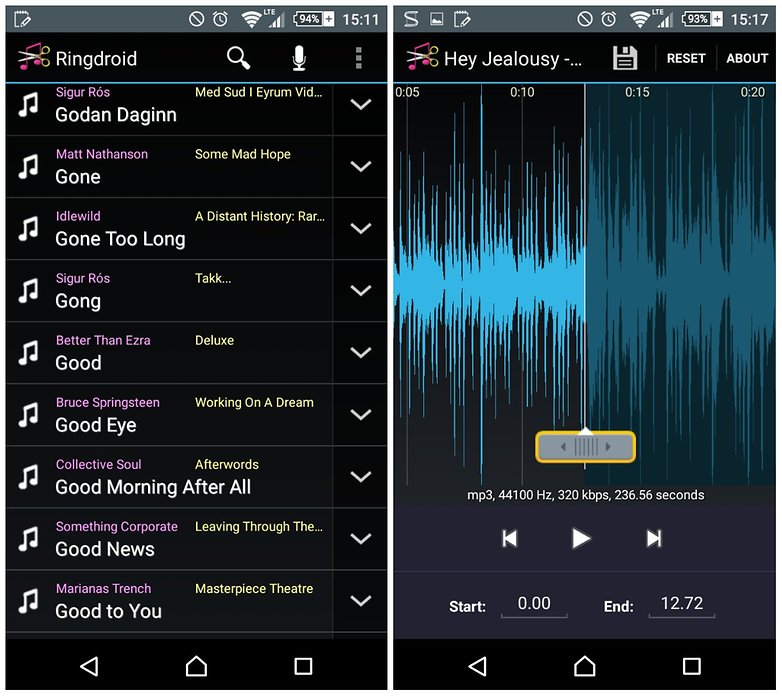 4. Once you have selected a song, its waveform will open up in the editor. Use the two sliders above and below the graph to choose a start and end point for your ringtone.
5. Finally, save the sound clip by pressing the floppy disk icon. You can rename it if you want to, and specify which type of alert you want to use it for (the default option is ringtone).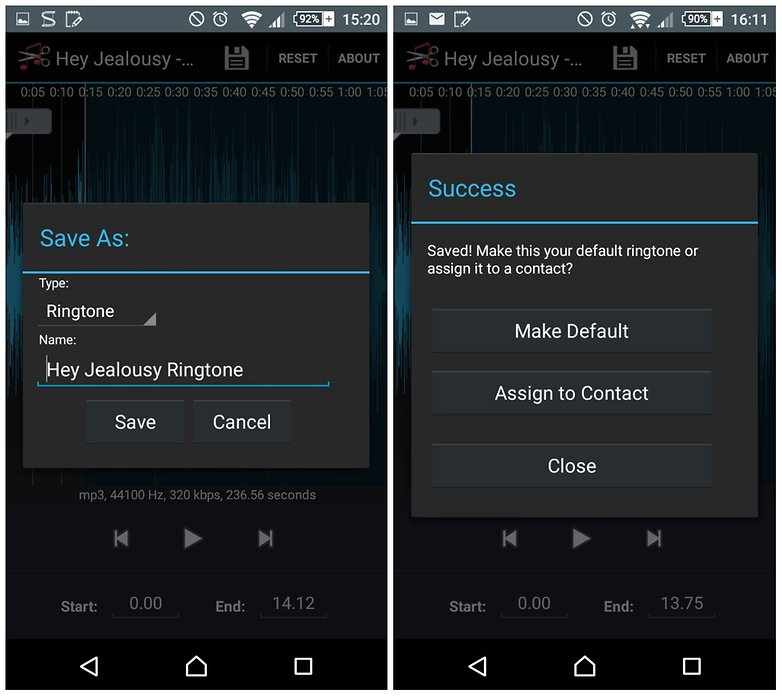 All the ringtones that you create will be stored in the app's main overview. If you have a lot of songs stored, you can search through them with the magnifying glass icon.
What song will you be using as your ringtone? Let us know in the comments.