Turns Out the Nexus 4 LTE Functionality Works in Select U.S. Markets Ahoy! LTE seeking Nexus 4 lackeys may be in luck after all! I know you were planning on moving out of the States to Canada because they can take advantage of the hidden LTE radio in the Nexus 4, but now you won't need to.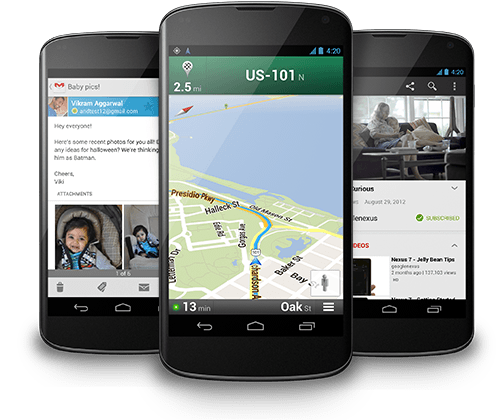 Several users from the XDA Developers forum are reporting that they can take advantage of select LTE Band 4 networks. In certain areas of the US, AT&T uses the AWS 1700/2100MHz spectrum signal for their LTE network. It is within these areas that users are able to access and use LTE on the Nexus 4. Of course, the catch is that most of these areas have a weaker LTE signal because the network is not as prominent in the affected areas. Bummer.
Still, you'll be happy to know that if you live in the following cities you can enable LTE functionality on your Nexus 4 successfully.
Phoenix, Arizona
Raleigh, North Carolina
San Juan, Texas
Los Angeles, California
Las Vegas, Nevada
Oklahoma City, Oklahoma
Dallas, Texas
Chicago, Illinois
Charlotte, North Carolina
Athens, Georgia
College Station, Texas
As you can see from the image (taken by XDA user checkitonetime), the Nexus 4 is seeing considerably higher speeds on LTE, as one would expect.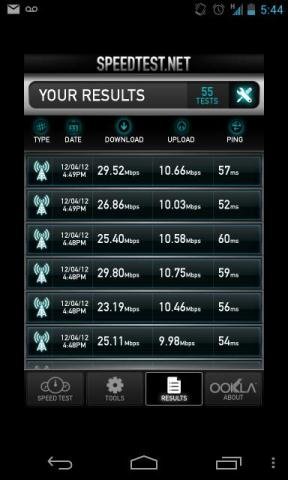 Check the source below to take a gander at the relevant thread on XDA. There's quite a bit of content to browse through but it's all relatively useful information especially if you're planning on trying LTE out with a Nexus 4.
You can also visit the earlier report I made about LTE support being available in Canada only. In it you'll find the necessary steps to enable LTE, unfortunately you'll have to figure out the proper APN settings on your own. The XDA user mentioned above just used the APN settings for a Samsung Galaxy SIII and LTE is working properly, although this is no guarantee that the settings will work for you, as well.
To recap quickly I've included them here, as well.
Open the phone dialer, as if you were going to dial someone's number, and enter the following: *#*#4636#*#*. This will open the phone's information menu.
Change the preferred network type from "WCDMA preferred" to "LTE only".
Now go into the standard settings menu and navigate to "Mobile Networks > Access Point Names" and then change your APN settings.