How to root the LG G2: tutorial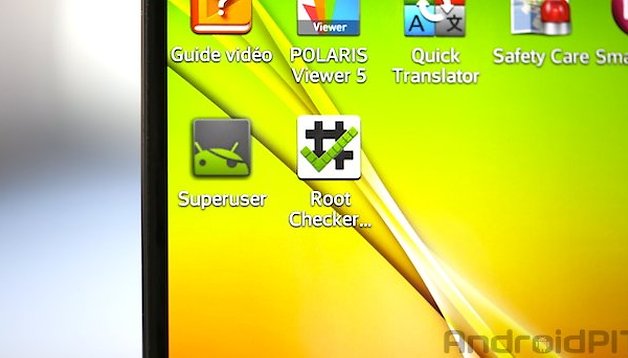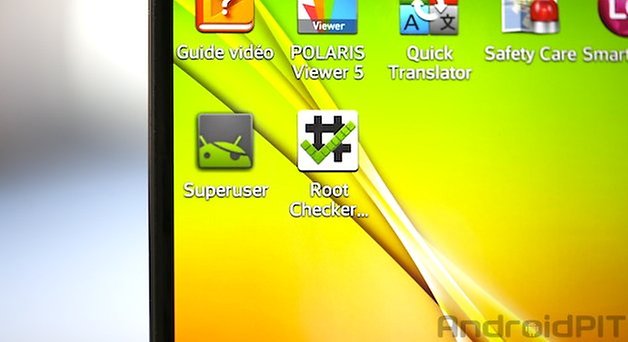 Warning
Rooting your phone has a few risks: if you don't follow the steps as prescribed below, you could find yourself with a useless brick. What's more, there is usually no data loss during this procedure, however, to be on the safe side, performing a full backup of your files, pictures, docs etc beforehand is recommended. Neither AndroidPIT nor I will be held responsible for any damages that may happen.
Prerequisites
Install the LG G2 drivers correctly: this is essential. In order to do this, simply install the drivers which can be found here: www.lg.com. This can take a few minutes, which is normal.
Download
The root tool for the LG G2: ioroot10.zip
Root the LG G2
1. Start by activating the developer options of your device, by going to Settings → System → About device → Hardware information. Once you find yourself in the menu, you need to tap on model number eight times or until you receive the message indicating that the developer options have been activated.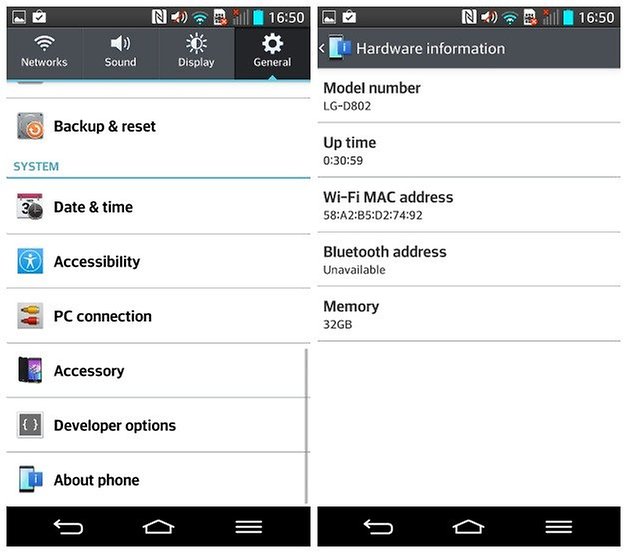 2. Go to the General menu and tap on Developer options. Activate USB debugging and confirm with yes in the pop up window.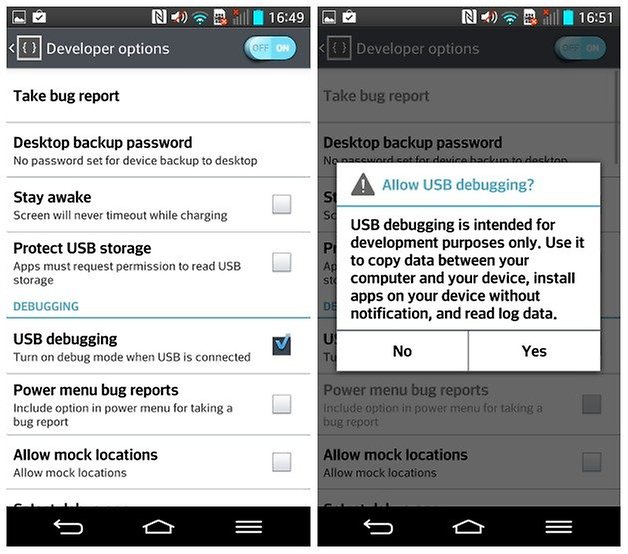 3. Download and decompress the archive found in the Download section and you will find a list of files that you can leave as they appear.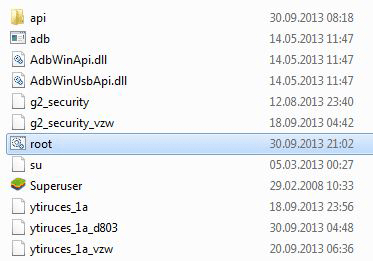 4. Connect your LG G2 to your PC via USB.
5. Launch the file root.bat which is found among the decompressed files.
6. The procedure will run on the device, displaying information up until it gives you the option to press a key.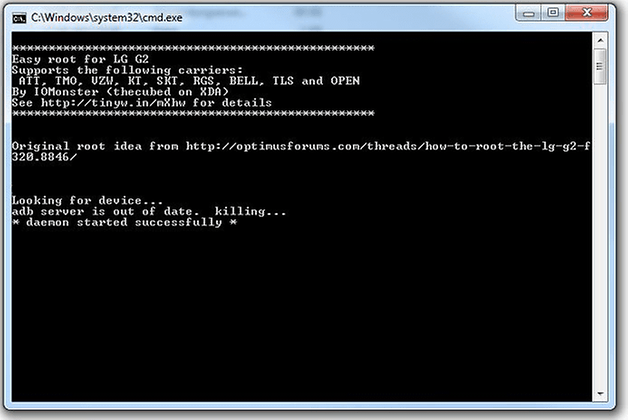 7. When you see this picture...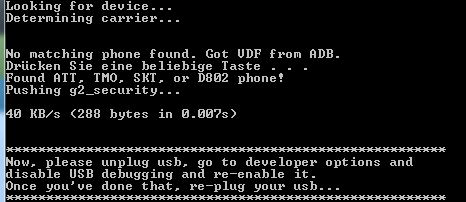 ...detach your G2 and deactivate the USB debugging mode, like you did in step 2, then connect your smartphone to your PC again.
8. Press any key on the keyboard.
9. A message will appear about the warranty, press on any key to continue.
Please note: at this exact moment, you will have root access via ADB, which means via commands made from your computer. Here we are looking to get access right from the smartphone, which means we need to let it continue.

10. Once this message above is displayed, it means that your LG G2 has been rooted, congrats!
In order to verify whether the procedure worked well, you can check the presence of root access using the SuperSU application, or Root Checker.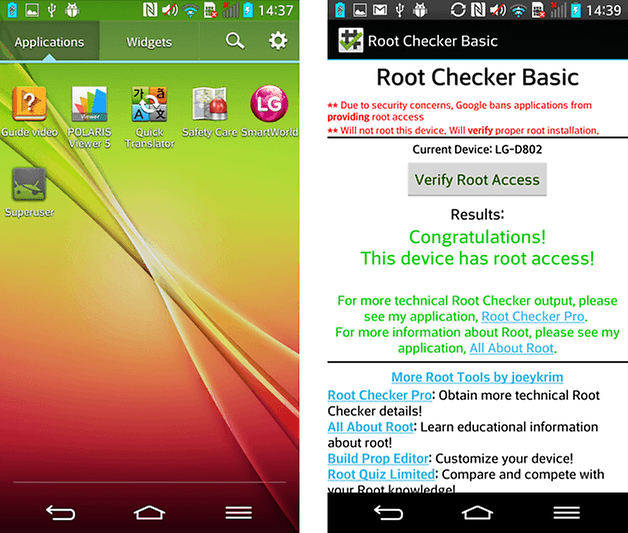 Did you find this tutorial useful?