R.I.P., TweetDeck for Android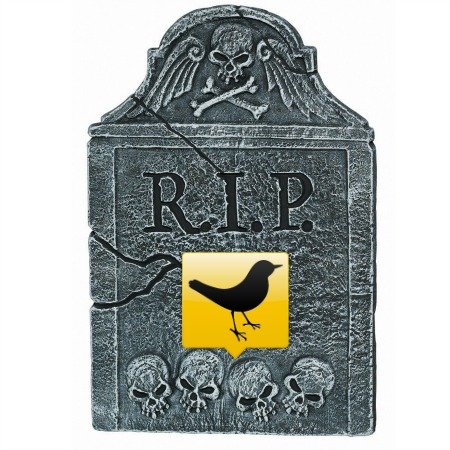 As of today, Twitter is retiring Tweetdeck for Android, iOS and Air. The third-party Twitter service, which was gobbled up by Twitter itself in 2011, is the latest victim of Twitter's scorched earth policy towards third-party clients. Unsurprisingly, the company wishes you'd use their official app instead.
Here's the long, rambling, evasive statement the company released back in March on Tweetdeck's upcoming demise:
In many ways, doubling down on the TweetDeck web experience and discontinuing our app support is a reflection of where our TweetDeck power-users are going. Over the past few years, we've seen a steady trend towards people using TweetDeck on their computers and Twitter on their mobile devices.

...Additionally, TweetDeck AIR, TweetDeck for Android and TweetDeck for iPhone rely on v1.0 of Twitter's API, which we are retiring starting this month. Leading up to that retirement, Twitter's platform team will be performing occasional tests that will affect applications that rely on API v1.0. Over the next two months users of TweetDeck AIR, TweetDeck for Android and TweetDeck for iPhone may experience some outages with those apps before they are removed from their respective app stores in early May.
Tweetdeck's Facebook integration has been given the axe as well.
There are still a number of Twitter clients still available for download, though. Falcon Pro is pretty great, as is Carbon. Twitter's official app has been getting better but it still doesn't allow you to see Tweets from more than one account simultaneously, which is why we loved TweetDeck.
Thankfully, Twitter hasn't figured out how to kill Tweetdeck's Chrome app which is still available here.
What Twitter client do YOU use?