Twitter and Samsung: the tablet app exclusively for the Note 10.1 2014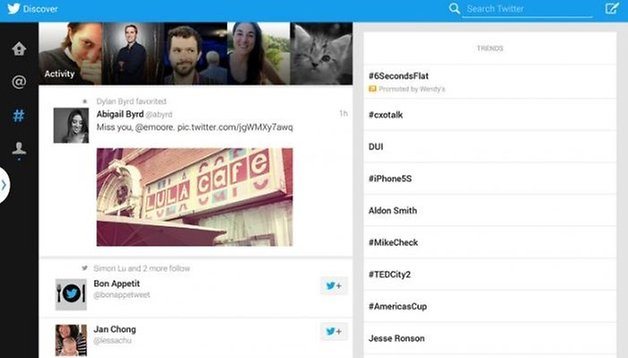 It seems like a tablet optimized version of the Twitter App has been a long time coming: it's been endlessly talked about and highly requested. During the Berlin IFA we spotted this custom app on the Galaxy Note 10.1 2014 Edition at the Samsung stand and well, now we know that this wasn't a coinkidink at all!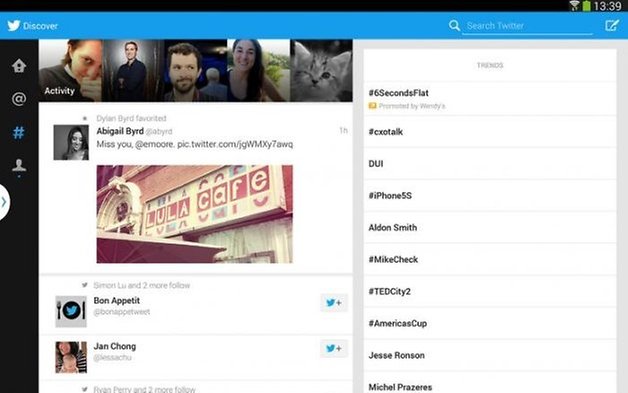 Twitter's own blog announced yesterday that this new app would be exclusively available as of right now only on the Galaxy Note 10.1 2014 Edition and should come to other Samsung tablets in the coming weeks. But the rest of Android tablet land will sadly have to wait until the end of the year before they are able to install it. I highly doubt that this would make any Twitter fan, even the most hardcore ones, run to the store to buy the Galaxy Note 10.1 2014 Edition, which would make the new Twitter app the most expensive free app in the world.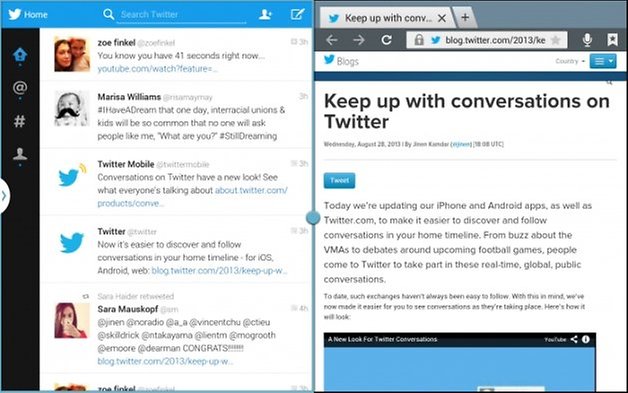 The app has been significantly optimized to better use the larger amount of space on the interface while in landscape mode. It will also be adapted especially for certain Samsung features, like the multi-screen view. Widget mode will allow you to get access to Twitter content directly from your homescreen.
Is this a reason for you to go out and buy the new Samsung tablet or will you be patient enough to wait until the end of the year to get your hands on the new tablet version?