Ubuntu for Phones: Freedom is only an Illusion The word Ubunto originates from Africa and means 'humanity towards others''. The same-named Linux system stands for free and open source software. In a nutshell, it sounds pretty friendly. Now Ubuntu for phones also wants to be successful in the domain of smartphones. To attain this goal, the makers are ready to go against network operators and manufacturers. But when this is said and done, how much freedom really remains?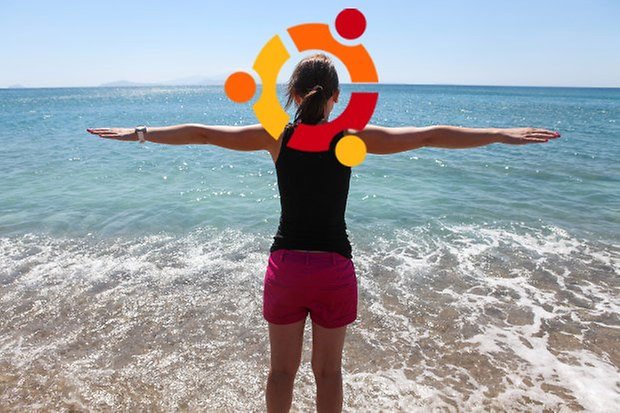 ''Our strategy is to give network operators and manufacturers more possibilities to deliver their services in collaboration with us. We want to give them more leverage'' said Richard Collins, Leader in the mobile Ubuntu project, during an interview with Engadget. This was his response to the question of how many apps are necessary for Ubuntu system's start.
It's about the money.
When founding their smartphone operating system, the makers of Ubuntu aren't primarily focused on establishing an app ecosystem, modernizing the relations with developers or providing their own services.
Then why is Ubuntu applying pressure on the market? Well, the developers who are programming it ultimately want to be paid. It should be clear for everyone, ever since the end of 2012 when Amazon search was implemented on Ubuntu's desktop, that the Ubuntu developing company Canonical is also about making money. Ubuntu's technical Leader Olli Ries wrote in his blog ''Money is not the bug'' and I, for one, don't have a problem with this attitude.
What interests me, however, is their business model that will at the end of the day decide how this new smartphone system will look, how it will try to influence me as the user. Initially, Ubuntu for phones was thought to be for developing countries and aspiring markets, who would then use the first Ubuntu phones most likely as starter devices. However Collins explained that '' Ubuntu is so developed that it can be used on a variety of devices. It's so developed, that it can also be scaled up for high-end devices.'' He used the words ''scale up'', a readily-used term exploited especially in the startup scene, as behind it hides the key to speedy growth and wealth.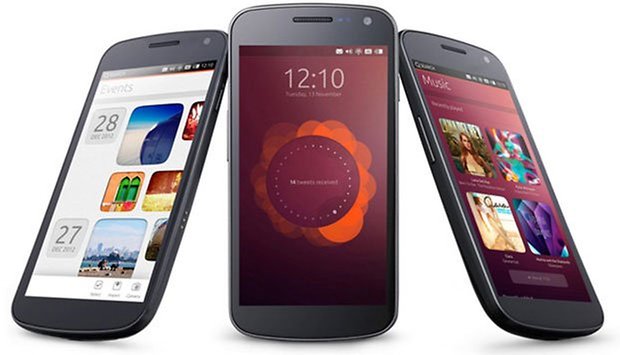 Ubuntu for phones: the third big rival next to Android and iOS?
Figuratively speaking, Canonical wants to start at the bottom of the barrel and work its way up. It's the classic underdog strategy, which you also can observe with the Chinese company Huawei or ZTE (who has been pulled over into the European market) for example. And they want to do it with the help of network operators and manufacturers. ''They want people like us, people [from software and services] to take over for them'', continued Collins.
Money=Power=Control
I ask myself, how open can this smartphone system function under these premises. Collins is right to criticize it when he says ''It's clear that with Android you are bound to a price when using services offered by Google...'' But can he be trusted when he says ''our model is totally different''?
''We shouldn't constrain people'', said Collins. But when you listen a little closer to what he says, you can come to the conclusion that he simply lets others do the work. He doesn't just say that he works closely with network operators and manufacturers. He says that Ubuntu's offered apps and services should all be web-based. This is undoubtedly a effective way to counter a system fragmentation, which should happen when Canonical exactly tailors the Ubuntu system to the network operators and manufacturers. That being said, a strong control over the users will inevitably be connected, since it can't exude any influence over the Cloud.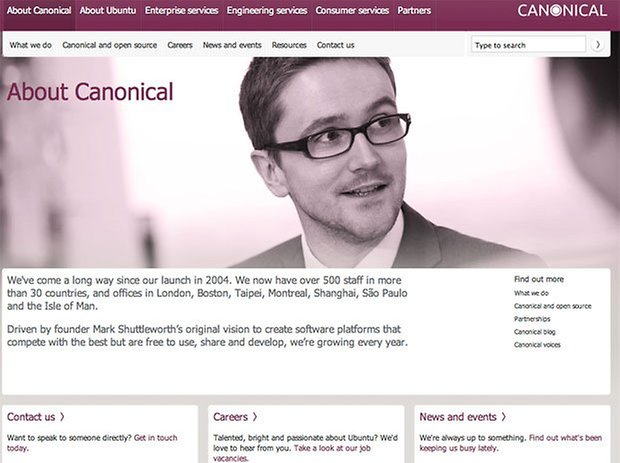 A professional look: the website belonging to the Ubuntu developer Canonical.
''I think it's unfortunate that they completely misunderstood their potential customer base'' wrote the father of CyanogenMod , Steve Kondik on Google+. I think he is on to something.
However, it could be that Kondik's comment is only a manifestation of one of those myths, which have been manicured over the years. A opinion carved out of stone belonging to minority of 'Unreformables'', who still believe that good software should and must cost nothing. They believe that the rule of the free market should apply to all business domains, not only computers.
Maybe Ubuntu for phones is simply just holding a mirror to its face. This is important. To agree with Colins, I say: the problem isn't at all that I pay Google a price. The deciding point is that I know what price have to I pay.
Title picture: as/AndroidPIT, with material from Julien Chist/pixelio.de and Canonical