UMi Super: a combination of 9 top brand components – only $179.99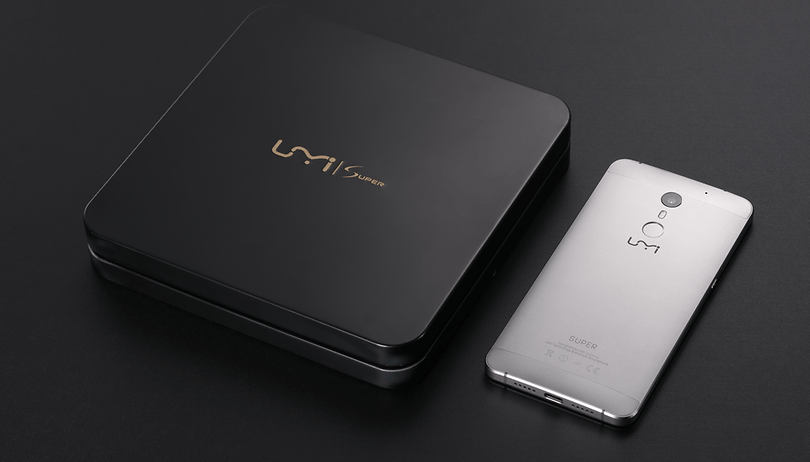 Are you looking for a 4 GB RAM flagship killer in a tough and beautiful metallic body at a great price? Well take a look at the UMi Super, the latest flagship smartphone from UMi, which combines major components from nine different brands.
UMi Super is made with an aerospace-class aluminum frame
The UMi Super body is designed using a custom diamond knife that makes the trimming dazzling. The triple 3D polishing makes the body look delicate yet sturdy. It's sprayed five times with precision, accurately bringing it to 0.02 mm in thickness. This makes the surface smoother and more durable. The mechanical and manual polishing ensures a perfectly rounded arc.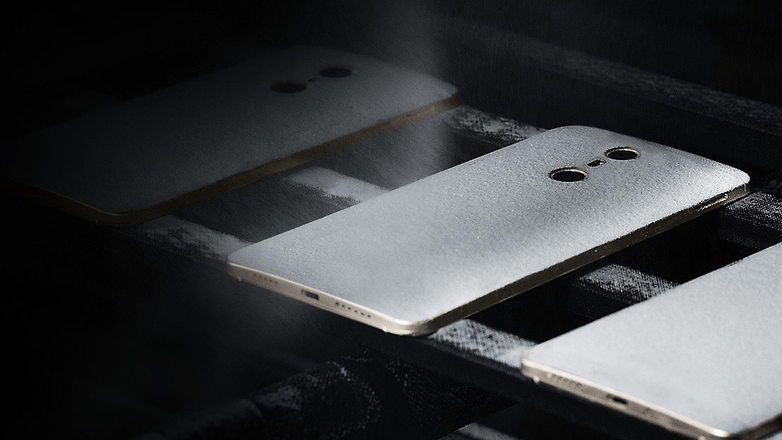 Sony® 4000 mAh battery with PE+ Quick Charge
The UMi Super uses a 4000 mAh battery from Sony to ensure safety while you're enjoying its long-lasting beauty. Do you worry about charging time? Well, the UMi Super offers PE+ Quick Charge technology so it can easily be fully charged within an hour.
FOXCONN® USB Type-C: convenient to use, faster transfers
The UMi Super uses technology from FOXCONN to offer the fastest transmission while charging the battery or transferring documents to your laptop.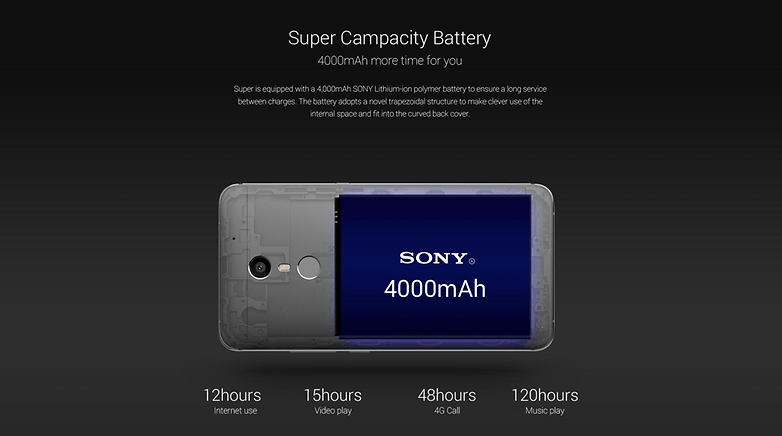 SHARP® Sunlight display offers a greater gamut
The UMi Super features a high color saturation of 95 percent with the NTSC gamut SHARP display. The 5.5-inch Full-HD screen will bring you an unprecedented sense of delicacy. Having a tough time seeing your screen under sunlight at maximum brightness? Well, the Sunlight Display feature on the UMi Super is what you need.
Panasonic® 13 MP high speed camera captures faster, clearer photos
With the addition of the Panasonic 13 MP high speed camera, the UMi Super allows you to capture precious memories with photos and videos anytime and anywhere you like, even in low-light conditions.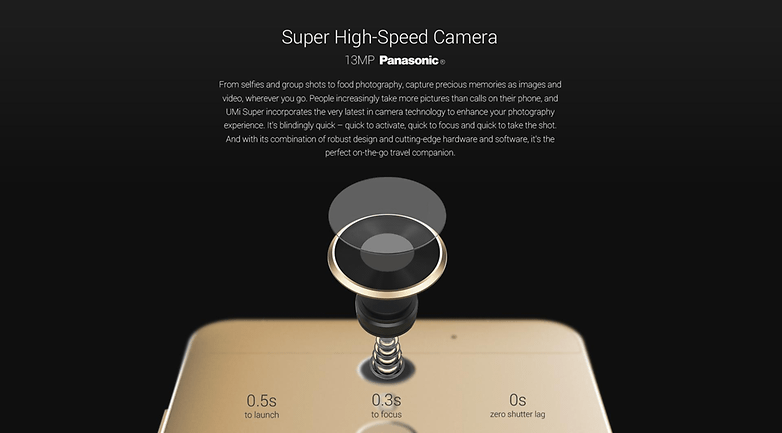 Mediatek® flagship-grade CPU: Helio P10
The UMi Super is powered by the brand new Helio P10 octa-core processor from Mediatek. The Cortex-A53 CPU and the ARM Mali-T860 MP2 700 MHz complement each other perfectly, resulting in its unexpectedly high AnTuTu score. With eMMC 5.1 flash memory and ultra-large 4 GB of RAM, the UMi Super can easily handle all situations and perform incredibly fast.
Samsung® 4 GB of LPDDR3 RAM
Instant app launches on the UMi Super are just the beginning. Video playback and gaming are also extremely fluid and responsive on the Helio P10 octa-core processor with the Samsung LPDDR3 700 MHz GPU.
Micoarray® 4th generation secure and accurate 3D fingerprint sensor
The UMi Super is equipped with a highly precise 4th generation 3D fingerprint sensor from Micoarray. This technology is capable of recognizing fingerprints in a tenth of a second with maximum accuracy. The scanner can quickly unlock the device and protect access to certain programs as quickly as in 0.1 seconds.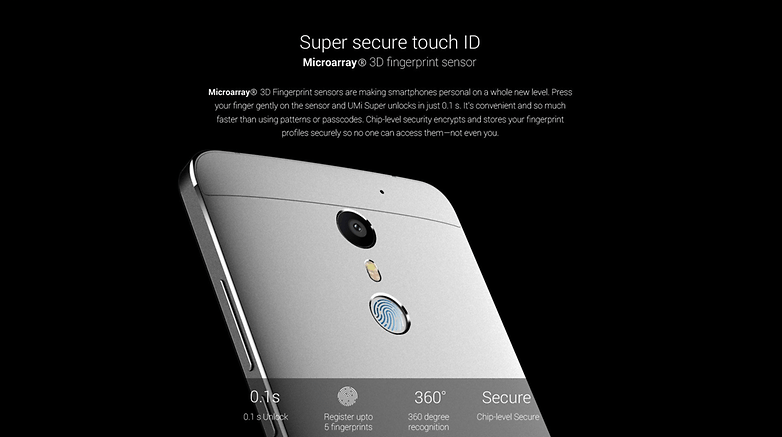 The latest software from Google®: Android 6.0
All UMi smartphones have a very important feature – they are sold with a clean Android OS and no launcher interfaces (e.g. HTC Sense, Samsung TouchWiz, etc.) or unnecessary software. The UMi Super is quite exceptional. It comes with stock Android 6.0 Marshmallow. When you purchase this device you won't have to get a launcher or wrap your head around its particularities.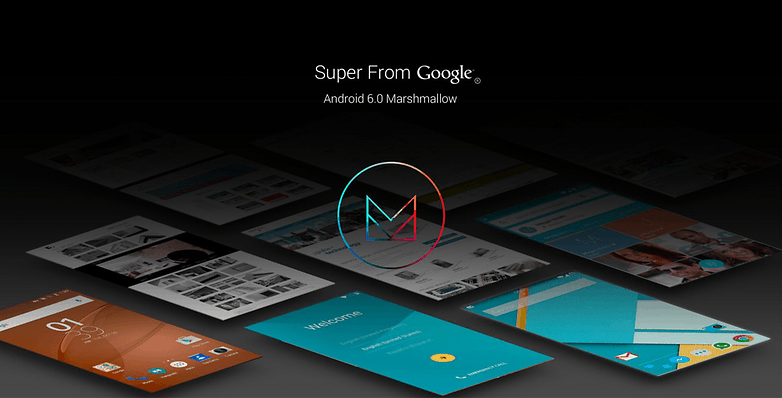 The retail price is $249.99 but $70 off with subscription
The UMi Super arrived on the global market, including major online shops like Amazon and AliExpress, on May 25. Pre-orders for this new smartphone in gold or dark gray were made available from May 25 with a nice extra – free delivery. The UMi Super will be priced at just $249.99. But now you can also subscribe to get $70 off.