Nexus 5 update trumps the Nexus 6 in our survey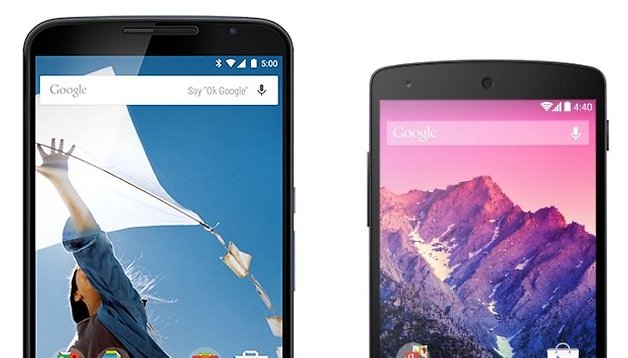 We recently asked our readers which Nexus they would like to see more: the Nexus 6 as it stands, an updated Nexus 5 with better CPU and GPU, a Nexus 5 (2014) with improved specs as well as a better camera and battery, or what Google actually delivered: a big ass Nexus 6 and a stock standard Nexus 5.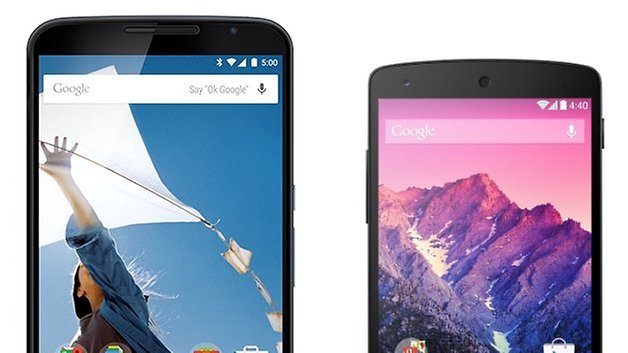 The biggest surprise from the survey results was that just 1% are happy with the current Nexus lineup of Nexus 6 and Nexus 5. The biggest response was for a re-released Nexus 5 with updated specs and a better camera and battery, even if it cost more than the old one. Personally, I would have settled for the same camera and battery (and price) - but with an updated CPU, GPU and RAM - and that option received the second highest number of votes.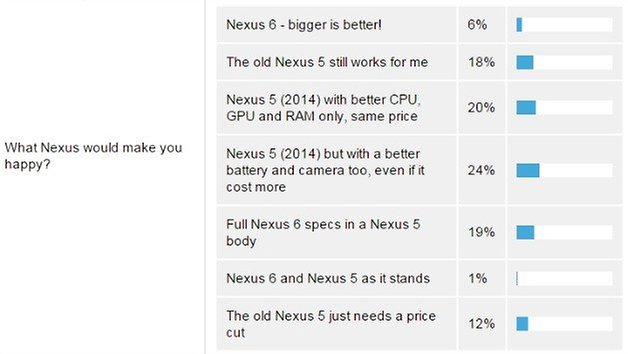 The third and fourth most popular choices were for a Nexus 6 squeezed into a Nexus 5 body and the Nexus 5 as it already exists – showing there's still a lot of love around for the Nexus 5 design which we saw in another survey about the best looking Nexus. The votes then dropped off as we approached the current Nexus 5 with a price cut and the Nexus 6 as it is. Some of you will have seen the Droid Turbo recently – this is what I wish the Nexus 6 had been based on rather than a Moto X (2014) in a bigger chassis. Which raises the question: did Google make the right choice?
What do you think Google should have based the Nexus 6 on?