 Uppidy App Allows Bosses to Monitor Employee Text Messages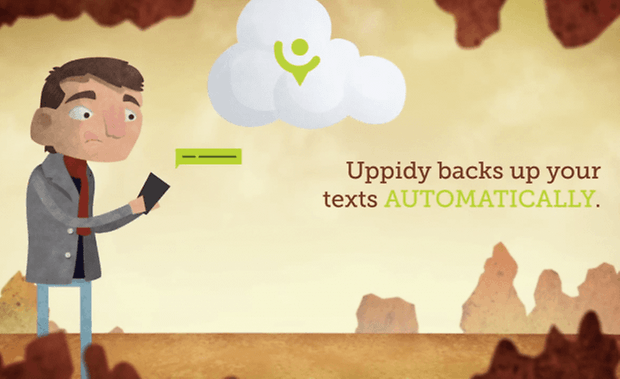 A new app that automatically backs up texts in a cloud could be used by employers to peer into the lives of their employees. The SMS app, called Uppidy, was created by a team of developers in Washington D.C. who wanted to provide a quick and easy way to store text messages for later perusing. Uppidy is already being used by a corporation to back up and monitor 500 corporate-owned phones, and the developers are fielding requests from other Fortune 100 companies.
But before you start having 1984 flashbacks, you should know that the app requires user confirmation in order to operate. With Android and Blackberry, users must download an app to their phone and on an iPhone the app requires synchronization with an iTunes account. So it would be hard for a company to be tracking their employees covertly, since the app would be plainly visible on the homescreen.
What non-creepy reasons might a company have to spy like this? Corporations often need to save official electronic communication for e-discovery purposes, such as when companies are required to turn over electronic communication as part of legal proceedings. That sounds a little better, doesn't it? Still, it probably provides cold comfort for anyone looking to chat with friends or a girlfriend on a company phone.
Uppidy doesn't think employees using company-sponsored should expect privacy in the first place. "I would argue that if it's a corporate-sponsored device, and the user doesn't expect the company to be looking at everything on the device, they're crazy," the founder of Uppidy was quoted. Lesson? You may want to re-think inter-office sexting.