Dr. Fone for Android: recover your deleted contacts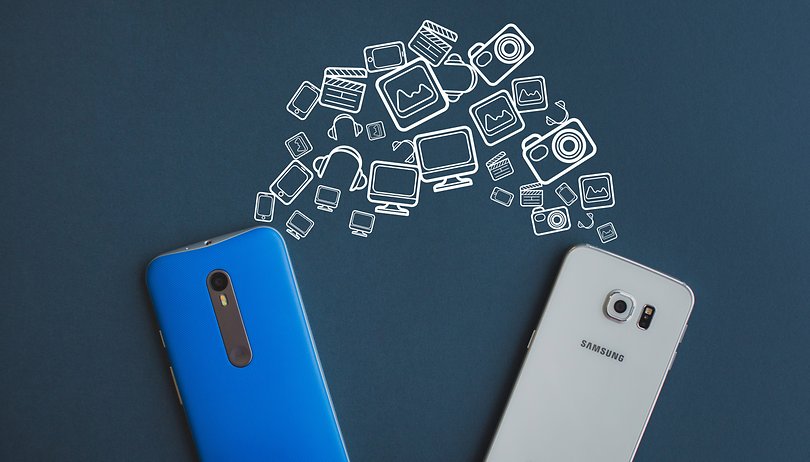 Dr. Fone for Android – powered by Wondershare – is a top-notch, versatile and innovative program that will fix many problems on your Android device. With this unique software, you are able to recover data on your Android device – even if it's broken. There are tons of other things you can recover. Just imagine what Dr. Fone for Android can find. Let's see what it has to offer.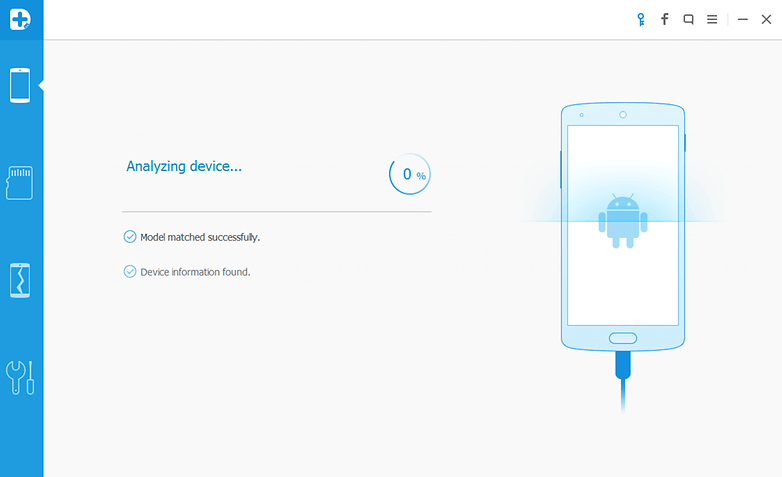 Recover deleted contacts on Android
Losing the contacts on your Android device can be devastating. But Dr. Fone is here to recover deleted contacts on Android and find all of your contact information. You can get your contacts' phone numbers, email accounts, addresses and more.
Once you have the Dr. Fone data recovery program on your desktop, you can get contact information from your Android device with just a few clicks. Just plug your phone into your PC and follow the instructions from the program.
The Dr. Fone data recovery program for Android from Wondershare is available right now. Don't lose any of your contact information. Stay connected with those who matter most and get the software. You can even get your contacts' details from a broken Android device (more on that below).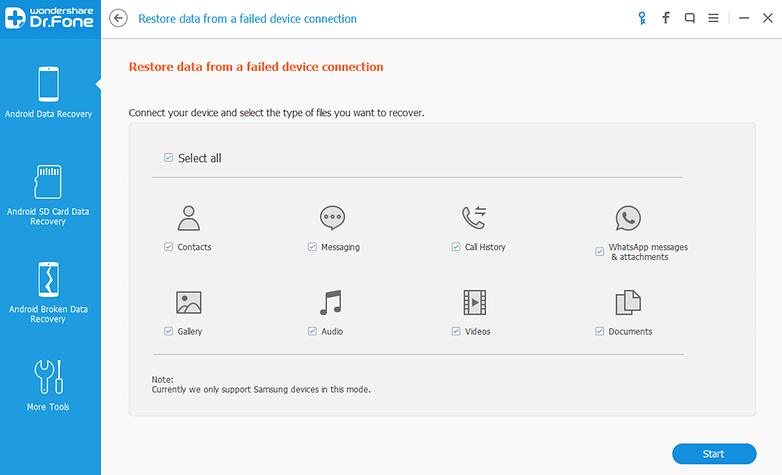 Recover data on Android
With the Dr. Fone software you can easily recover data on Android. The software retrieves all of your data off of your Android device. You can recover photos, videos, messages, call logs and much more data. Not only is it useful, but it's also easier to navigate than competing applications.
According to Wondershare's website, this software is compatible with most Android devices. All you need to do is follow a couple of simple steps and you'll be able to find your valuable data again. Don't wait: get all of your data right now with this data recovery program and you won't lose anything.
You can get a free trial of Dr. Fone here. Just follow one of the links below.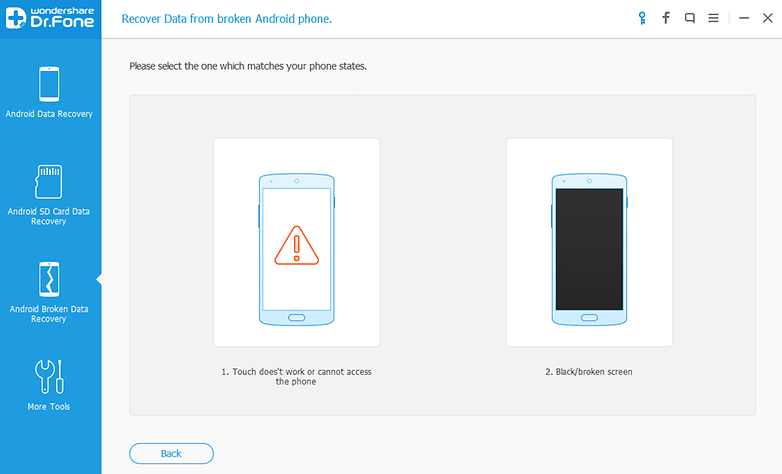 Broken Android data recovery
If your Android device is broken, then you can use the Broken Android Data Recovery program from Dr. Fone. It allows you to access data in the phone whether the display and touch screen work or not. This is all done from a simple interface that you can start using right away.
You just need to follow the simple instructions and you will have access to all of your device's data. The program can recover your call logs, contacts, text messages and more.
Make sure get the software so you can get recover deleted contacts on Android. Just imagine having all of your lost data at your fingertips. You can see just how easy it is in the playlist below.