Verizon Droid RAZR HD and Droid RAZR MAXX Gets Android 4.1 Jelly Bean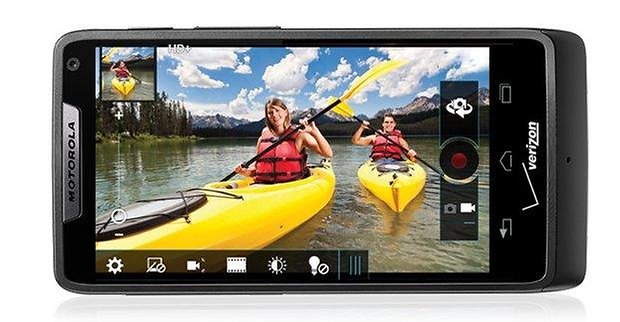 The Motorola Droid RAZR HD and Droid RAZR MAXX HD have just been on the receiving end of the Android 4.1 Jelly Bean update, where this particular software update will be sent over to customers in phases from next week onward.
Do not fret if you are an owner of either device and have yet to receive the update next week, as "phases" is the keyword here. Be patient, and it will eventually arrive on your device. This bit of news comes after the Motorola Droid RAZR M (as seen in the image above) received the Android 4.1 Jelly Bean update (in phases as well) from November 9th onward.
It must be noted that the Droid RAZR M is the second Verizon Wireless smartphone to to receive the Android 4.1 Jelly Bean update, and with the Droid RAZR HD and Droid RAZR MAXX HD joining it this time around, you can be sure that owners of the two mentioned smartphones would be checking their devices furiously from time to time next week. You know, early adopter syndrome and all of that.
We do not blame them for their enthusiasm though, as Android 4.1 Jelly Bean does bring its fair share of enhancements and new features such as Google Now, where it will display relevant information that are based on time and current location. Not only that, you are able to retrieve the local weather forecast before kicking off your day, making sure you bring an umbrella if the forecast is for rain, or to send your laundry out to dry upon prediction of a sunny day.
Other enhancements include an improved notification panel which shows off missed calls and emails, while letting you return the call or reply the email straight from the notification itself. Not only that, it is said that Jelly Bean's smart keyboard comes with improved accuracy, suggesting the next word in an uncanny manner before it is even typed.