Verizon Galaxy Nexus 4.2.2 Update Is Official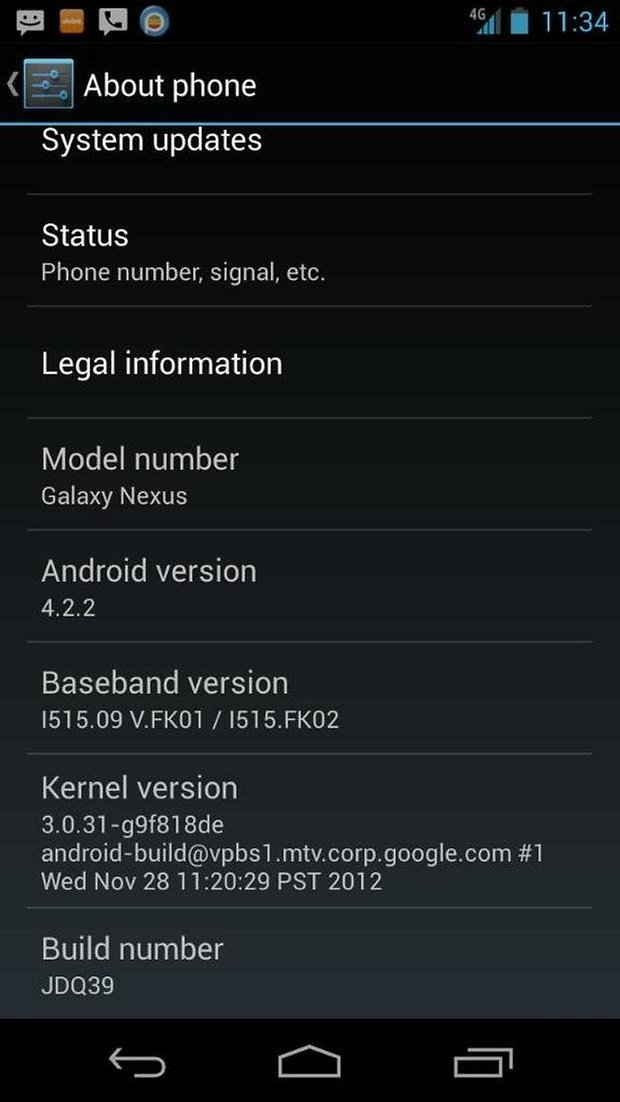 They say that good things come to those who wait, but for owners of the Galaxy Nexus from Verizon, they have been positively been in "long-suffering" mode, as the official Android 4.2.2 Jelly Bean update for the Samsung Galaxy Nexus over at Verizon is now available. Well, what are you waiting for? Read on after the break to see just how the Galaxy Nexus seem to have received a new lease of life with the latest official Android 4.2.2 update.
You can say that the Verizon-branded Galaxy Nexus has proven itself to be the "black sheep" within the Nexus family circles, especially since one had to wait for four months for the latest Android 4.2.2 Jelly Bean update, while the rest of the Galaxy Nexus models received theirs earlier on. Of course, having said that, Verizon is testing the software at the moment for a possible release later this week (or month, assuming Murphy decides to drop by and screw things up), but thing is, it is already official, which means the waiting period is no longer that excruciatingly long.

An Android tipster WinDroidGuy who has had a pretty good track record in the past received the updated ZIP package (which weighs in at 88.8MB, mind you!), which means those who are eager beavers will be able to perform a download if you are interested.
The Android 4.2.2 (JDQ39 package) is an update and not a standalone image on its own, so you will still need to have the official Android 4.1.1 build JRO03O before you run it. Those who are on custom ROMs will need to take the step of installing the older version beforehand, followed by flashing the new ZIP file throgh a custom recovery such as ClockworkMod, or to rely on the far more technical ADB sideload method.

Those who have given it a go, how do you find it so far?