Why Subsidized Phones Are a Rip-Off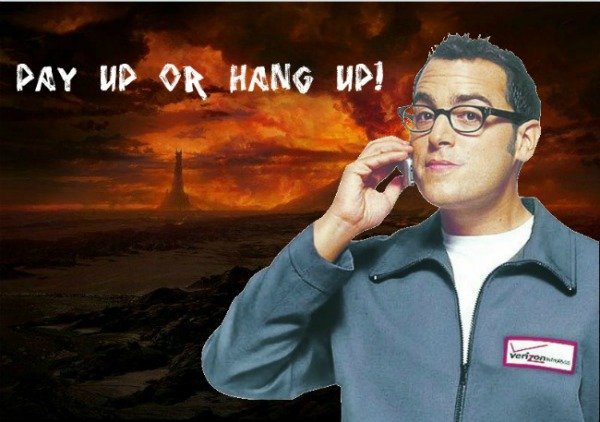 The big American telecos have always been pretty high up on my list of evil corporations, so I wasn't exactly surprised to hear that Verizon – perhaps the worst offender of them all – is making the consumer bear the brunt of another frivolous fee. From now on Verizon subscribers will have to pay a $30 fee every time they upgrade their phones. While we've all gotten used to carriers inventing bogus fees literally out of thin air, it is important to take a step back and understand exactly how Verizon, AT&T and the rest are shamelessly ripping us off with every monthly statement.
For years now, wireless providers have been luring consumers in with top-quality phones at reduced prices in exchange for a two-year commitment. You get to keep the phone, while the carrier has the pleasure of charging you a hefty monthly sum for the service. Seems like a fair enough deal, right? At least, that's what the carriers would like to have you believe. The reality, however, is much more sketchy and sneaky as is often the case with companies that have a quasi-monopoly over any given product or service.
If you actually sit down and do the math, you end up paying the carrier back way more than just the price of the phone. But that's not the story the carriers are selling to the media. In fact, based on the decrease in profits carriers are complaining about how much money they are losing on subsidized phones. So in an attempt to allegedly compensate for providing us with phones at subsidized prices, US carriers have systematically introduced a so-called "upgrade fee" on top of all the existing charges lurking underneath the surface of your cell phone bill.
What may look like a relatively small fee will actually bring Verizon an extra $1 billion a year in terms of profit. And now that they've jumped on the "upgrade fee" bandwagon consumers are left with no choice but to shake their fists at the telcos and shell out an extra $30.
And get this, according to Verizon, this new fee is meant to "help continue to provide customers with the level of service and support they have come to expect". If by that they mean that we've all become used to the fact that Verizon is one money-thirsty leech of a company with terrible customer service – then, yes, we agree.
As Americans we've become addicted to two-year contracts and subsidized phones, but my recommendation to you would be to use your Internet browsing skills and buy your Android phones at full price. Thankfully, there are plenty of good deals to be had on eBay and online discount stores. Don't let the Big Three bleed you to death with fees, fines and small print. Just keep one thing in mind: with these telecos it's always the consumer that gets the short end of the stick.