Verizon's "Share Everything" Plan is a Scam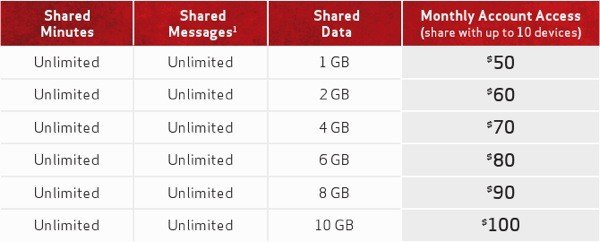 Today Verizon debuted a new data plan. Called "Share Everything," it sounds like an order in Soviet Russia. "SHARE EVERYTHING WITH EVERYONE, COMRAD!" In reality, Verizon's new plan is just a scammy new spin on the family share plan. In true scam artist form, the new plan is so confusing that most folks won't even know how much money they're throwing down the drain. Here's how it works:
Under the new plan, folks first select a device. A smartphone, for example, costs a whopping $40. Then, consumers can choose a shared data plan, anywhere from $50 for 1GB to $100 for 10 GB to share among multiple devices. So, a plan for 2 smartphones plus 1GB of data would cost a whopping $140 or around $70 per phone for 500MB each. Of course, that price includes unlimited calling and texting, but I'm not sure if that makes up for the price hike.
As Chris Ziegler writes in The Verge, Verizon's new plan misses the mark intentionally. It's in the carrier's best interests not to offer exactly what consumers want so that they can charge more in overage fees. And when the nation's largest network unveils such a lackluster deal, it has an affect on other carriers as well. AT&T will likely create a similar plan in the future.

Most people would be better off just staying on an individual or prepaid plan.