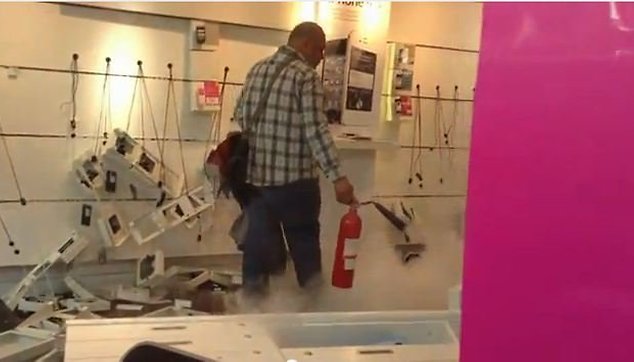 [Video] Angry Customer Smashes Up T-Mobile Store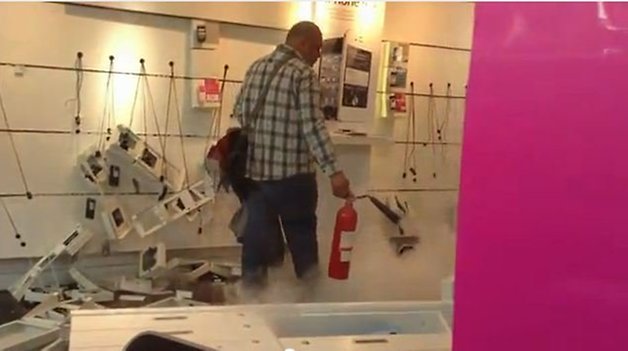 If you've ever boiled over with rage while looking at all the extra charges on your smartphone bill, you probably know how this man feels. A dissatisfied customer ran into a U.K. T-Mobile store and began snatching phones off the wall, tearing off posters and wreaking havoc to the delight and confusion of passersby. He even snagged a fire extinguisher and began spraying the store before being led off in handcuffs by police.
The big question is why? Extra charges on the latest bill? Didn't like the way T-Mobile's Carly has been madeover? Or perhaps, like others, he had cancelled his plan only to continue receiving bills for services he was no longer using.
Whatever the case, I feel this man's pain. Yes, it sounds awful, but it's cathartic to watch such a public meltdown. Oddly enough, the man seems eerily calm throughout the entire arson attack. What do you think were his reasons?