 [Video] Galaxy Note 2 Hands-On Proves Samsung Is Still On Cutting Edge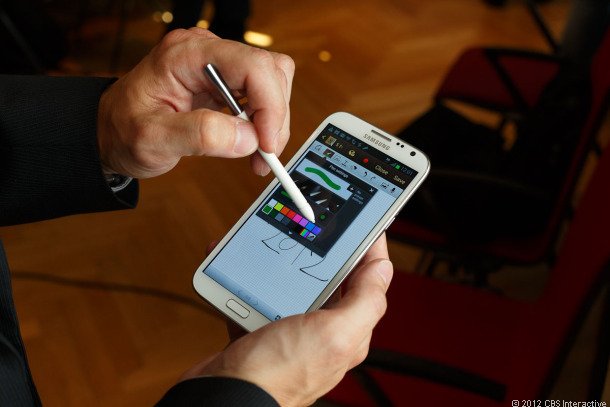 If you want to show friends why Android is still on the cutting edge, look no further than this comprehensive video, which covers all of the Galaxy Note 2's awesome new features in minute detail.
I think I can say, with complete honesty, that Samsung's latest and greatest device proves the company is just as – if not even more – capable of taking creative risks with their devices than Apple. As we've seen at the unveiling of the Galaxy Note 2, Samsung knows how to take an innovative product and make it even more innovative.
Not only did Samsung take a risk when they made the screen even larger, but the battery powering that screen got a significant upgrade to 3,100 mAh. Furthermore, by creating a 5.5" screen, Samsung is making it possible for owners to enjoy films in their 16:9 widescreen format – a first for any phone. Say goodbye to those black bars.
Here are a few of the other Galaxy Note 2 features that I absolutely love:
Air View allows you to preview pictures, emails, appointments or videos before you open them.
Pop-Up notes can be instantly available just by taking the S-Pen out of its slot
Quick command lets you access a collection of commands simply by holding down the S-Pen's button and swiping up.
Best face allows you to pick the best shot of a series of 5 photo bursts, but it's even more advanced than that. If you're taking a photo of multiple people, you can choose which photo each person looks best in – and combine their best faces into a single photograph.
I know I'm going to come off as a fanboy (can't help it), but when has Apple released an update this comprehensive? iOS 6 was a poorly-copied version of Ice Cream Sandwich. And folks aren't expecting too many UI changes in the next iPhone. Nope: the real innovation is coming from Android and OEMs like Samsung.
Take a look at all of these features (and more) in the video below: