(Video) Samsung Shows Off New Youm Flexible Displays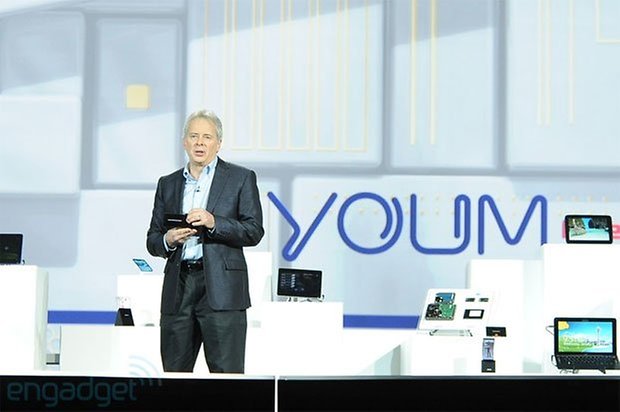 Every year at CES, Samsung unveils some kind of flexible display for reporters to drool over. This year was no exception, as the smartphone behemoth unveiled a new kind of flexible display called Youm which looks close to being ready for mass production.
"This new form factor will really begin to change how people interact with their devices, opening up new lifestyle possibilities ... and allow our partners to create a whole new ecosystem of devices," Brian Berkeley, SVP of display, said in a news release.
At their press conference, Samsung gave reporters a glimpse of a concept video where a phone proceeded fold out into a tablet. Another device looked initially like a stick, but contained a rolled-up OLED display that could be unfurled with a quick pull.
While we unfortunately don't have footage of the promo video Samsung ran, CNET has uploaded a video of the Youm displays in smartphone form. Here you can see what a bent display might look like on your next device. As you can see, the curve of the display allows you to see what's happening on your smartphone even when it's laying flat on its back and you're staring at it from the side.
This is the kind of curved display we'll likely see WAY before any device comes out which is actually bendable. For a whole host of reasons, those kind of devices are probably years away.
Anyway, take a look!