[Video] Samsung Teams Up with James Franco to Sell Galaxy Note 10.1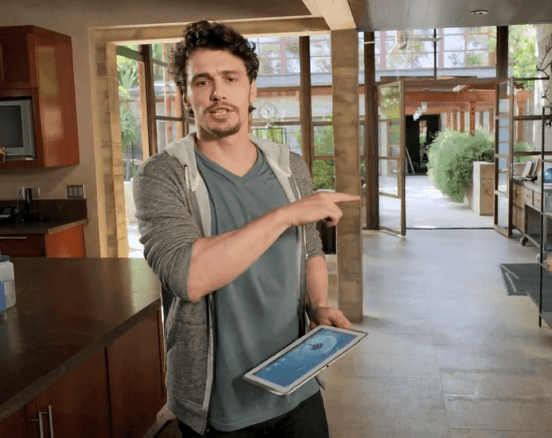 James Franco would like you to know that he can do all of the things. Really. He can do the acting, the cooking, the directing, and the studying and also, as this commercial suggests, the complex equation solving, photoshopping and film editing thanks to his brand-new Galaxy Note 10.1 Why? Becuase he's James Frickin' Franco, that's why.
I was surprised to see Franco show up in this ad for Sammy's brand new wonder tablet, but I really shouldn't have been. After all, this is the actor who casually strode on to the set of General Hospital, appears in Japanese commercials on the regular, and is now playing a serial killer in a new film called Night Stalker. He is randomness personified.
In this ad for the Galaxy Note 10.1, you can get a sense for both his –and the tablet's – versatile edge. In the clip, he uses the tablet to sketch a scene, solve complex math equations and diagnose strep using the Note 10.1's feature which allows you to open two apps at once. It's an entertaining spot; take a look below!