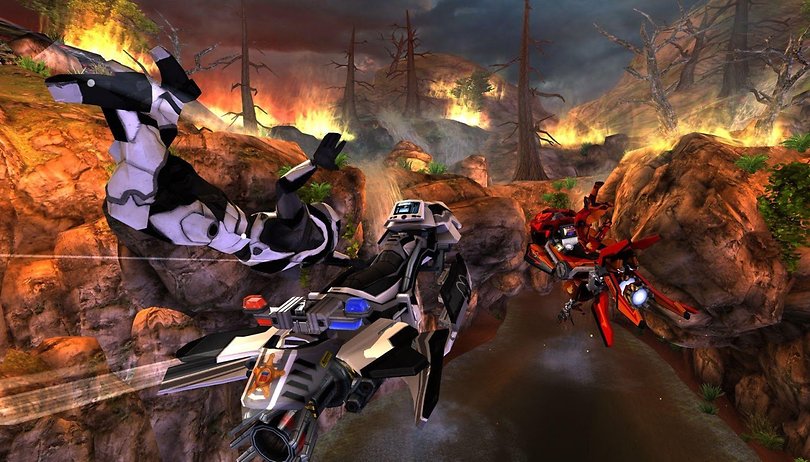 Visually Stunning Racer, Riptide GP: Renegade, Hits Google Play
Following the success of the two previous games in the Riptide GP series, developer Vector Unit has rebuilt its critically acclaimed futuristic racing franchise with Riptide GP: Renegade, which is now available to download on NVIDIA SHIELD Android TV.
In Riptide GP: Renegade, players are cast as a disgraced hydro jet rider who has been framed and ousted from the Riptide GP league. As a result, you are forced to take part in illegal hydro jet races in order to restore your reputation and reclaim your title.
Out of this world graphics
The first thing you'll notice when you play are the gorgeously detailed futuristic environments. Races take place in a variety of different areas from vast urban cityscapes to underground waterways, fairgrounds and parks among others. This futuristic setting is also enhanced by some awe-inspiring background animations, including visual touches like a space shuttle taking off from a nearby spaceport.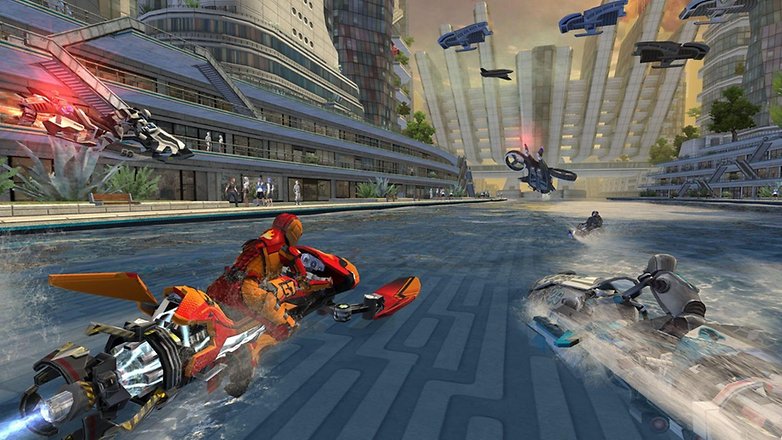 The realistic water-based physics also add authenticity to the experience not only because you have to master the art of racing on water but because you will find yourself realistically buffeted by waves and confronted with sheets of realistic spray as you bear down on the riders in front of you. Riptide GP: Renegade looks absolutely stunning in action with lusciously detailed high-definition visuals that take advantage of SHIELD Android TV's next-gen Tegra X1 processor.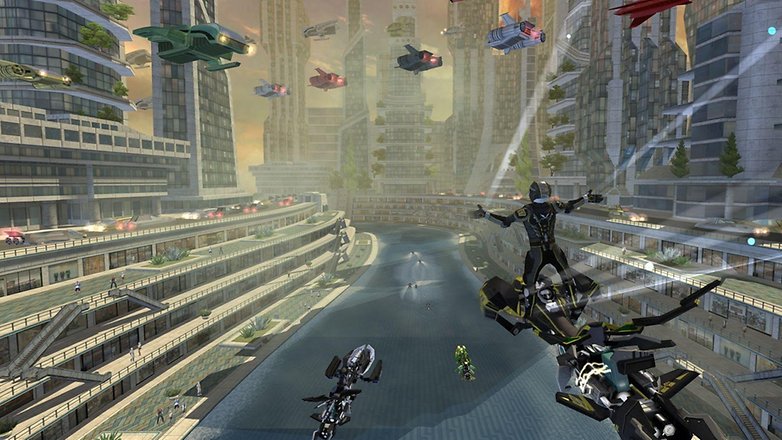 Stunning stunts
One key area in which Vector Unit have really beefed up the Riptide experience is stunts. There are a number of stunning tricks you can pull off and more become available as you gain more experience. Not only do they look cool in action but they serve useful purposes. First, pulling off stunts and landing them properly fills up your boost meter. The trickier the stunt, the more boost you'll gain. By constantly pulling off grinds and airborne tricks you can gain a significant advantage over your opponents. The better you perform, the more XP and cash you will be awarded. The former is useful for upgrading your rider's abilities, while the latter enables you to fill your garage with additional hydro jets and customize them with custom decals.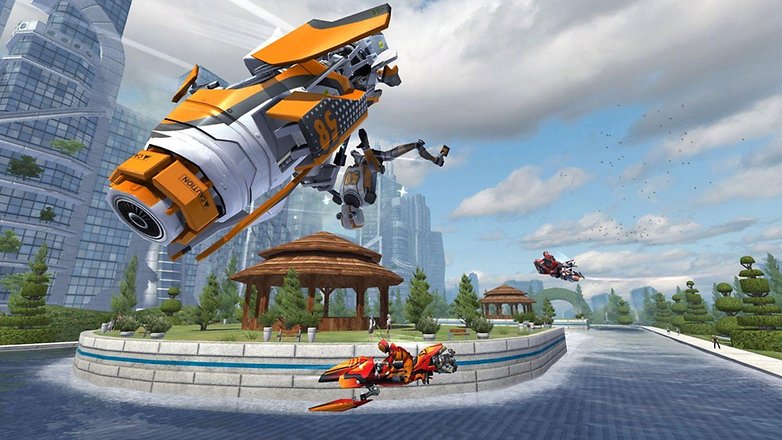 There are four distinct gameplay modes featured in Riptide GP: Renegade. There are races, time trials, elimination bouts and a slalom mode, in which you have to maneuver between buoys and every gate you make it through increases your speed and potential rewards. There are even boss battles to be fought with your enemies, each having their own special skills and abilities they will use against you.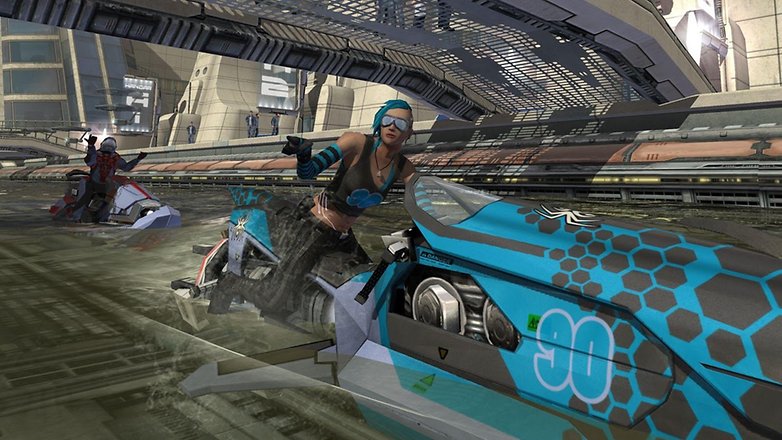 Compete in local and online multiplayer
Riptide GP: Renegade features a leaderboard system so you can compare your progress to that of other players and take part in races against ghost players based on their best performances. There are two multiplayer modes featured in the game. Up to four buddies can experience the game in local multiplayer or you can compete in eight-player online multiplayer races.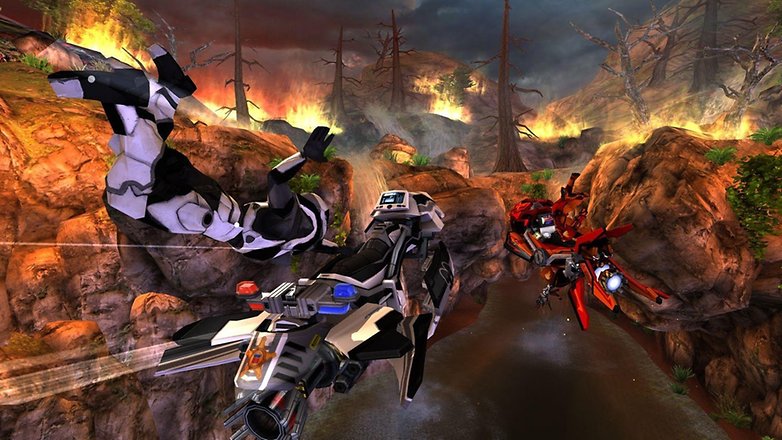 Leveraging the power of NVIDIA's Tegra processing technology, Vector Unit has been able to bring this spectacular and fully-featured arcade-style racer to the best Android gaming device out there, SHIELD Android TV. Download Riptide GP: Renegade now on Google Play.