The $99 Vizio Co-Star Will Be Getting a Performance Boost Soon The Vizio Co-Star will be getting a software update soon that is supposed to bring some welcome improvements and new features to the table. Before we move on to the list of new software changes coming in the update, now would be an appropriate time to fill you in on the Co-Star.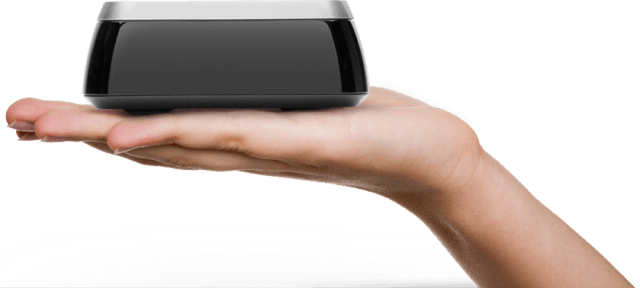 Introducing the Vizio Co-Star, a $99 Google TV Box
The Vizio Co-Star is a compact Google TV box that essentially turns your TV into a smart TV. Once the Vizio Co-Star is connected, you can run apps, browse the internet, and stream media! Of course, you'd think a device like this would be expensive, but that's the best part about the Co-Star, it's only $99.
The remote control that comes with the Co-Star includes an integrated QWERTY keyboard and a touchpad for browsing websites. On the rear, of the remote, is an unusual setup of console game buttons, so it can function as a gamepad. If you're wondering why you'd need a remote that doubles as a controller, the Co-Star also includes OnLive support out of the box.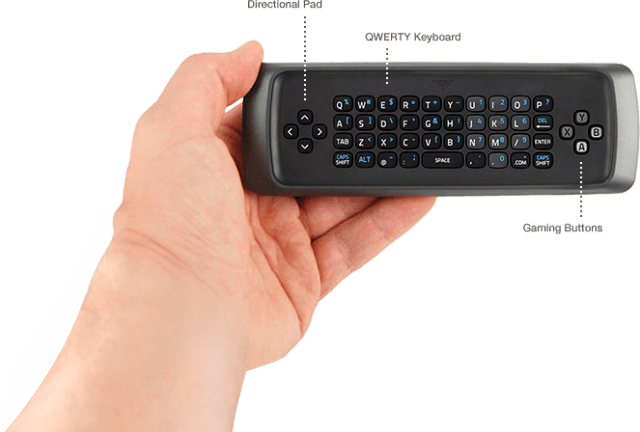 If you don't like the remote control, you don't have to worry. You can also use a mobile smartphone or a compatible tablet to control the Co-Star.
If you want to inject some new life into that regular ol' TV, the Co-Star will do just that.
The Co-Star is running a Vizio branded version of Google TV software. Before you ask, no it's not running the Android OS, but it is using proprietary software instead. That being said, the software does use the Google Chrome browser, which in turn supports HTML 5 and Adobe Flash Player. The Co-Star also has full, uninhibited access to the Google Play market.
For wireless connectivity, you can choose between Bluetooth or Wi-Fi. Naturally, you'll need the Wi-Fi if you want to connect to the internet (I'm not entirely sure why you wouldn't want to).
In addition, the Co-Star includes an HDMI input and output, 3D video modes, and support for multiple media formats.
For now, that's enough of an introduction. If you need more info on the Co-Star you can always head to Vizio's website.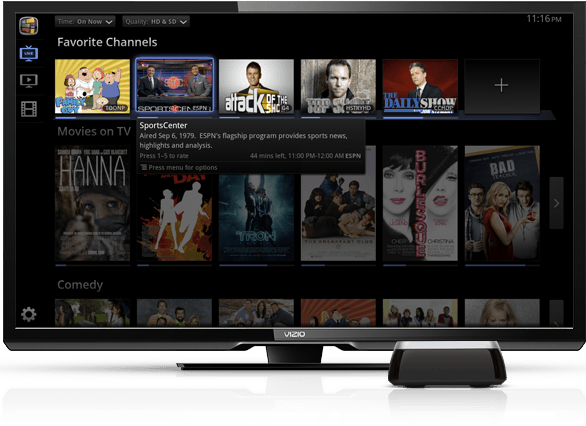 Vizio to Release a Software Update for the Co-Star
The latest software update for the Vizio Co-Star will significantly enhance the performance and general user interface. Vizio promises faster loading times and snappier menu animations.
Google Play media support has also been upgraded. Now, when you buy or rent content in the Google Play store via other devices, the content will automatically sync to your Co-Star box.
A new search feature will allow Co-Star owners to browse content across various apps and the Google Play store. The search will now look through third party apps like Netflix, Amazon, and Google Play for relevant media.
Last, but certainly not least, the update also improves HDMI video and audio playback. Until now, different users have reported less than nominal performance when watching HD videos through the HDMI connection.
The Co-Star update is scheduled to roll out starting November 12.
Does anyone in the Android PIT community already own a Co-Star? What do you think of it and how does it run? If you don't already own one, would you ever consider getting one?