Stay invisible online: save $91 with VPN Unlimited lifetime subscription on AndroidPIT deals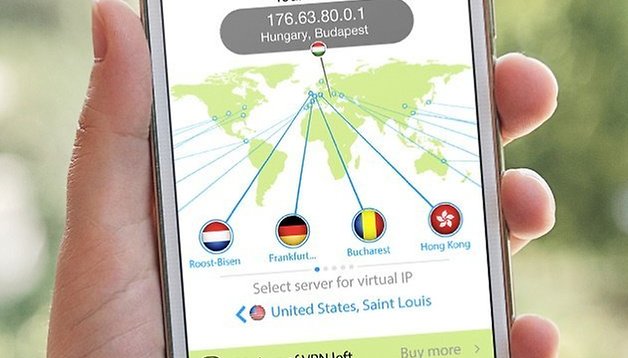 In today's mass communication age of snooping and spying by governments, hackers and, well, just about everyone, the less of an online footprint you have the better. VPN Unlimited is an Android app that helps you stay invisible online, and now you can get a lifetime subscription for $39 (down from $130).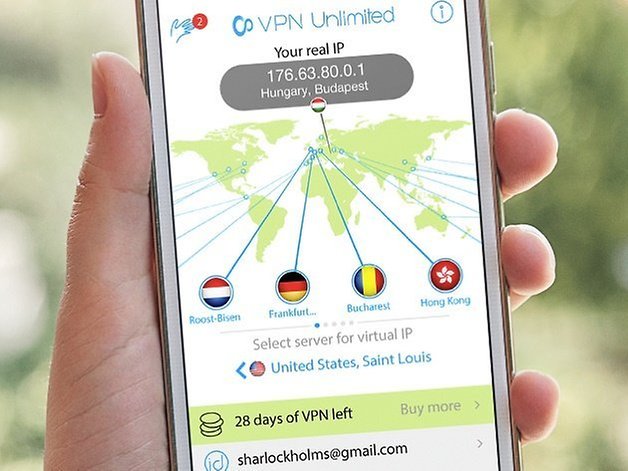 VPN Unlimited reroutes your internet connection to one of its global servers - which you can easily switch between in the app - then encrypts your connection so it can't be traced back to you. It's also great if you want to beat national restrictions in watching TV or streaming services. You can, for example, access the US Netflix from the UK, or use BBC iPlayer when you're travelling abroad.
If you use a free VPN, you're either going to be restricted by the amount of data you can send on it or, if it claims to be unlimited, then you should be very suspicious about how the VPN makes its money (i.e. selling your data to advertisers). With a lifetime subscription to VPN, you get unlimited data usage on a high-speed connection and the knowledge that your data is safe.
VPN Unlimited makes the sometimes daunting prospect of using VPNs and proxies a cinch, and is worth a look for people who value their online privacy.