Watch Out, Google Glass: Vuzix M100 Is Slimmer, Sexier and Coming Soon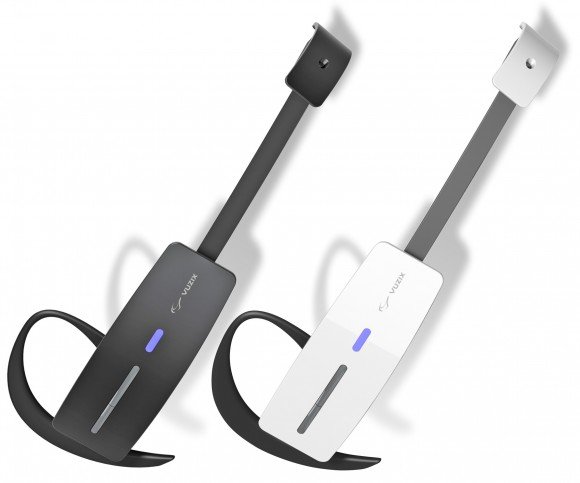 If you liked the idea of Google's Glasses but thought they looked a bit too bulky, a company called Vuzix would like to sell you a slimmer wearable computer for your peepers. Called the M100, it consists of a virtual display eyepiece, integrated WiFi and Bluetooth, a 720p HD camera, head-tracking sensors and syncing ability with your iPhone or Android device.
Say you want to use Google Maps? This baby's got a gyroscope, GPS and digital compass for marking your location and giving you directions. That could also work for an augmented reality app, like some futuristic version of Foursquare. The device could also be paired with a Siri-esque service since there's an earpiece and noise-canceling microphone for calls and speech commands.
As far as the visuals are concerned, the M100 has a WQVGA display with a 16:9 widescreen aspect ratio. Vuzix claims the device gives the wearer the impression of looking at a 4-inch smartphone display from a distance of 14-inches. It has more than 2,000 nits of brightness, so you'll be able to see the display in daylight without any problem.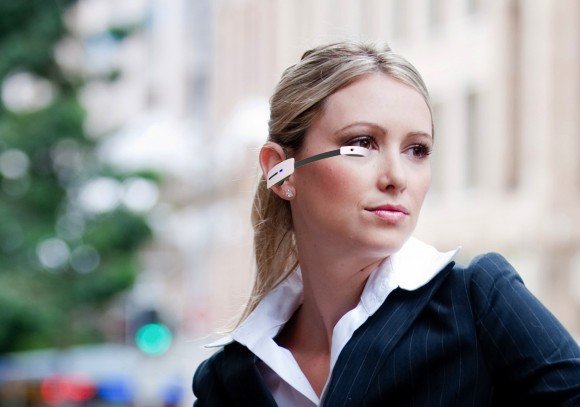 While Vulix is compatible with iOS devices, it runs on Android – 4.0 to be exact. Other hardware specs are equally impressive for such a tiny device: a 1GHz OMAP4430 processor with 1GB of RAM and 4GB of flash storage, and WiFi and Bluetooth as well as physical power, select and volume up and down buttons.
Imagine snapping hands-free pics on this baby, at a resolution of 1280 x 720, simply by saying "cheese" out loud, saving it on an 8GB memory card.
Battery life is the main worry here. While the M100 is apprantly good for 8 hours of hands-free use, the display can only be seen for 2 hours before needing to be re-charged. If you're using the camera, that time is halved to just one hour. We don't know how this compares to Google's Glasses but it doesn't sound too great.
Vuzix has already put out a call to developers and is offering an SDK for developing software for the device. It's already been awarded the "Best of Innovations" prize at CES for 2013.
Exact pricing is unknown, but a developer edition (sans device, with sample codes and an emulator, plus promise of an early unit when available) is priced at $999.
Sounds pretty awesome. And Google's Glasses look super bulky in comparison: