Wallapop review: the virtual flea market app for Android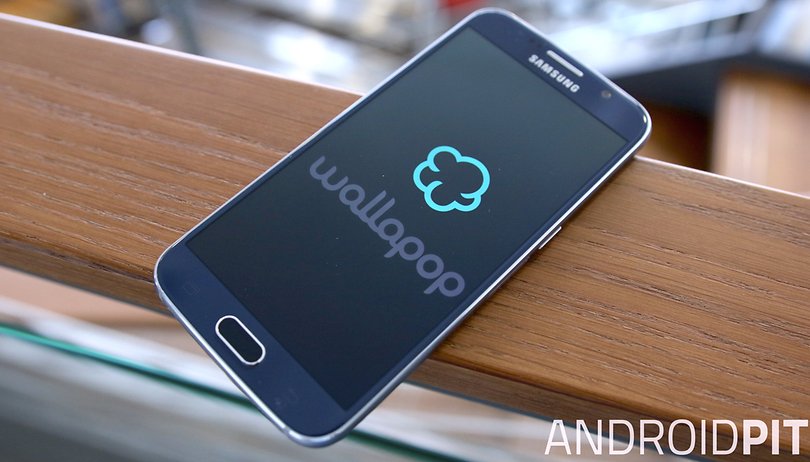 Wallapop is a free "virtual flea market" where you can buy and sell items to people in your area. Following the likes of Gumtree and, of course, eBay, does this app have something to set it apart from the others? Find out in our Wallapop review.
Good
✓

Intuitive search feature

✓

Cuts out the middle man

✓

Geo-based local offers around users

✓

Huge potential
Bad
✕

Could have more buyer security
| | | | | | |
| --- | --- | --- | --- | --- | --- |
| Reviewed on | Android version | Root | Modifications | Reviewed version | Latest version |
| Sony Xperia Z3 Compact | 5.0.2 | No | | 1.8.2 | 1.43.3 |
Features & Use
The Wallapop format is simple to understand and easy to use. After you download the app, you register (or log in via Facebook or Gmail) and you can start buying and selling items straight away.
The interesting thing about Wallapop is that items are searched for based on location. You are given a scrolling list of items for sale in your area, and the further down the list you go, the wider the radius of sellers becomes.
Having a search radius which automatically widens as you scroll down is in an intuitive feature, and I don't know why it isn't present in more apps or services. Changing the radius of searches manually seems clumsy now when measured against the efficiency of the Wallapop search. It displays the current search area in a subtle section at the top of the app.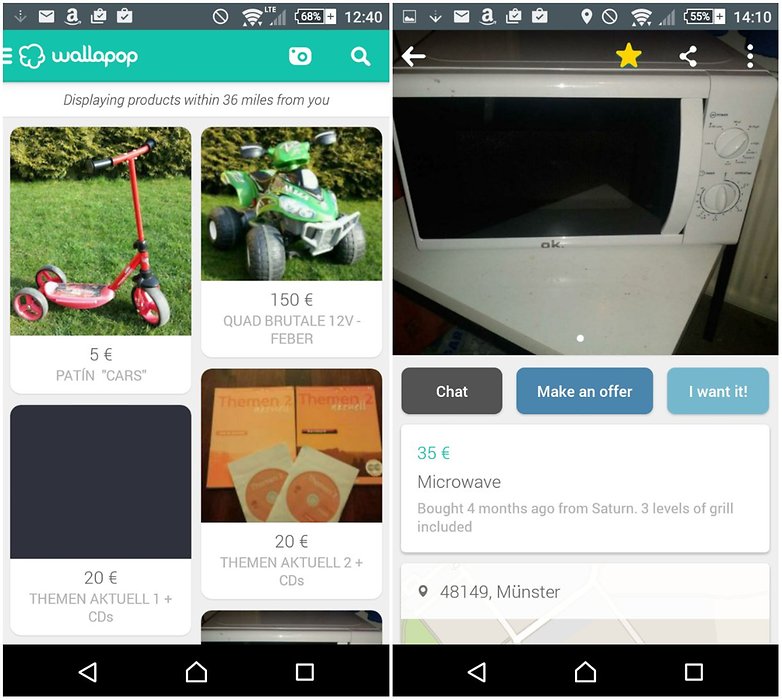 While this search function is helpful, it is currently difficult to find specific items. There is a dedicated search feature, but with so few people currently selling (despite the app having been downloaded more than 3 million times), the app works more like a yard sale for impulse buys than somewhere to go for something specific.
That being said, you can pick up some bargains here and there, but beware - the ease-of-use of the app does open itself up to some unexpected pricing. While scrolling through items for this review, I found a microwave for 35 USD, which seemed like a fair price. But then this was followed by somebody listing 'Nothing' for $1. Yes, somebody was selling nothing for actual money. I'm not saying that $1 isn't cheap for something - it's just a bit expensive for nothing.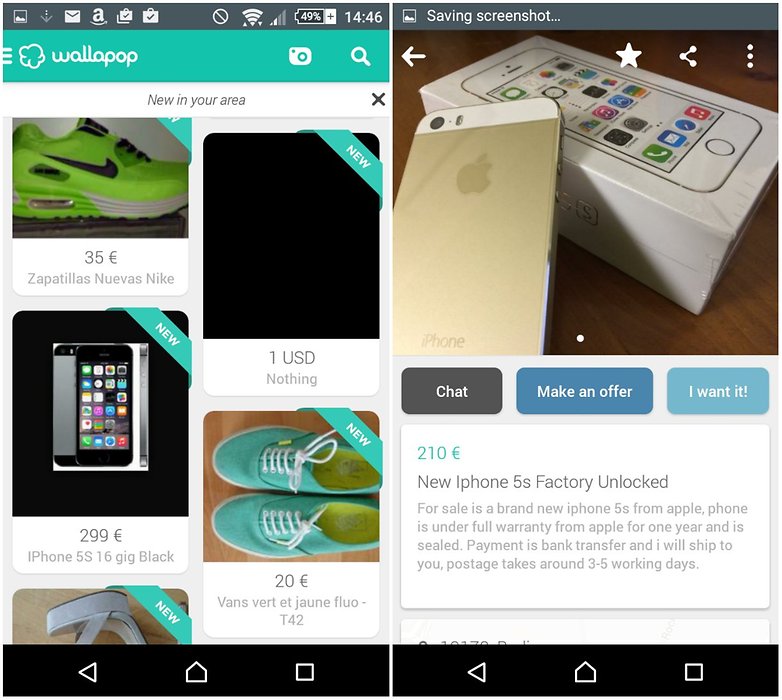 Wallapop does a good job of helping buyers and sellers interact, with a dedicated instant messaging feature. Here you can instantly contact any seller directly, and it's a useful function if you have any questions or wish to meet up with the seller to see/discuss the item in person. In this way Wallapop acts as a hassel-free way to connect two people for the exchange. Wallapop also offers geo-based local offers around its users and provides a 'social shopping' experience - useful ways that connect buyers with sellers, along with making the purchasing experience easier.
You don't need to worry about delivery times, return troubles or seller fees because you can meet up. Just check out the product and take it home if you want. This is great for cutting out the middle-man; it means you don't need to exchange numbers or any other information, and it's one of the major successes of the app.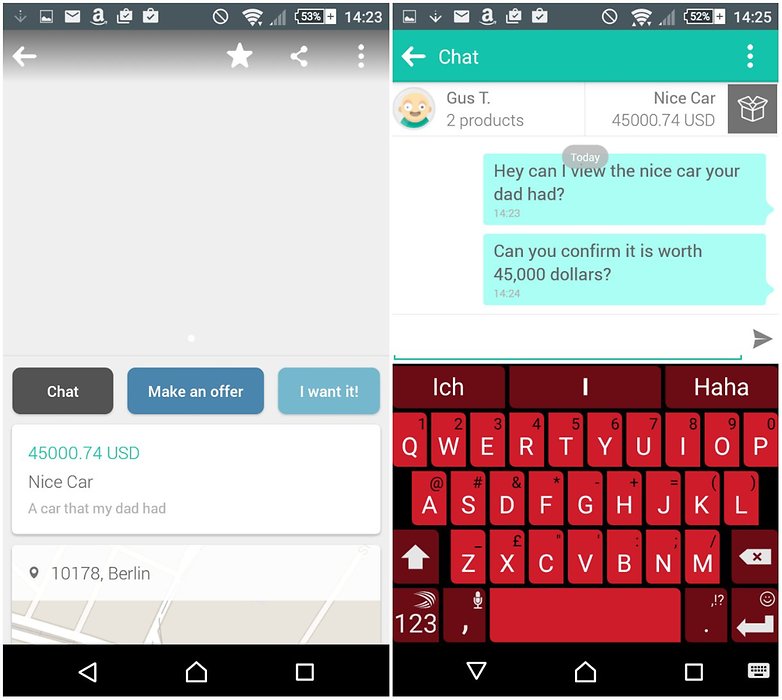 Private PayPal or bank transfers can be arranged between two people, of course, but there is no guarantee that the item will ever be dispatched. Also, the feedback system is somewhat lacking within the app, with very few ratings given, and this means that it is possible you could pay for something online and it would never be delivered.
Screen & Controls
The app takes no learning. There are no fancy/needless gestures, all it takes is simple swipes.
Speed & Stability
Wallapop is fast during use, but it's also prone to bugs. Sometimes images won't load, or searches will fail to produce any results. Thankfully the developers update it often.
Price/Performance Ratio
The app is free, and if you get some bargains, it will be absolutely worth a download.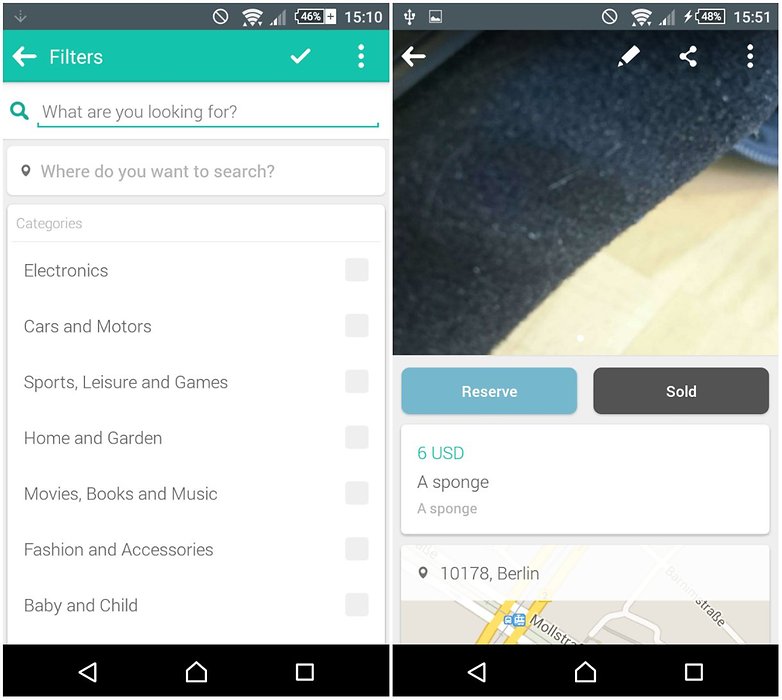 Final verdict
The strength of this app ultimately lies in its users. The more sellers it has, the more exciting it would be. I've got no doubt that this could be a really impressive and useful app when a bigger user-base arrives. As it is, without a large selection of products, and some kind of "buyer protection" in place, it feels like it could be improved.
That being said, if you're careful, the critical app functionality is definitely there to be enjoyed. You will be able to find some interesting products, save some money, and even make some, with an easy-to-use app. Download Wallapop for free today from the Play Store.