Want to Install Jelly Bean on Your Nook Tablet or Color? Here's How. Are you a Nook Color or Nook Tablet owner that sometimes wishes you had purchased a genuine Android tablet? Do you just wish that you could run a newer version of Android on your Nook? Well you're in luck!
No, this is not an infomercial.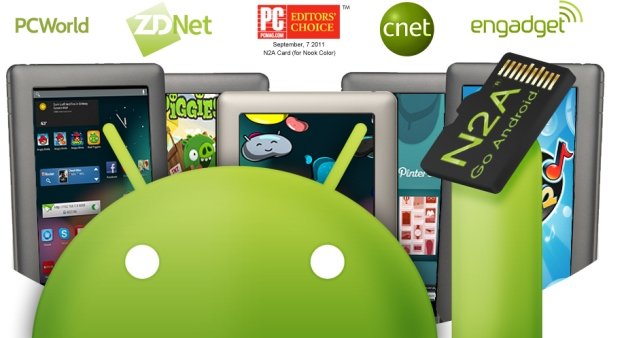 Believe it or not, the Nook Tablets do run a proprietary version of Android, however, it's been modified by Barnes and Noble developers. If you so desire, you can actually run a stock version of Android on both the Nook Tablets.
Nook to Android (N2A) offers microSD cards that convert the Barnes and Noble Nook Tablets into stock Android devices. Without the N2A microSD cards installed, the Nook Tablet and the Nook Color are only capable of running Android 2.3 Gingerbread. Just for the sake of those less knowledgeable folks out there, Gingerbread is now pretty damn old- which means you're missing out on a lot.
The N2A microSD Cards will allow you to boot your Nook Tablet or Color into Android 4.1 Jelly Bean. Thanks to N2A, you can now make use of the infamous Android Widgets and gain access to the Google Play store.
The N2A card is powered by Cyanogenmod, so this is essentially like installing a custom ROM on your Nook.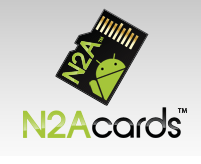 If you own one of the aforementioned devices and you want to upgrade to Jelly Bean, there are a few choices that you have to make first.
You can buy microSD cards directly from N2A that are pre-loaded with the bootable OS image. They are available in different sizes ranging from 8GB ($29.99) all the way up to 64GB ($69.99).
If you're more of a DIY person, you can pay $19.99 for the necessary image and install the OS on your own microSD card. Unfortunately, not every type of card is supported. If you're interested, N2A has a list of cards that are unsupported here (expand the question "How to write an N2A Image using your Nook" under the "Getting Started" tab). To reiterate for the sake of clarity, if the make of your microSD card is on that list, it absolutely will not work.
To pick one of these bad boys up, just head on over to N2A Cards. The N2A Cards site also contains a substantial amount of support documents to help you through the process and answer any questions you might have.
I've also included a video of the install process below. The video depicts the N2A image being installed on a personal microSD card.