Watch the Incredible Project Glass Skydiving Presentation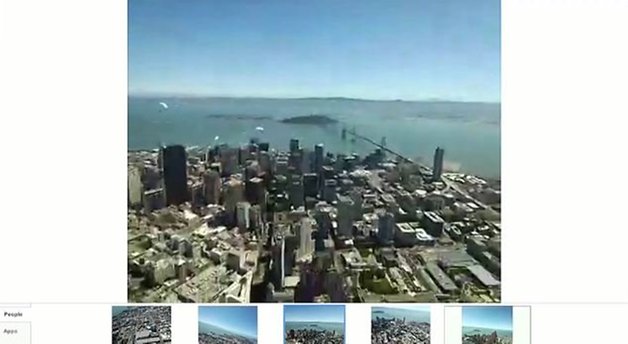 To show just how versatile and portable their new augumented reality glasses are, Google sent them out of a plane and hurtling towards downtown San Francisco. Google's glasses were then tested for bike and line-rappelling use in a product demonstration of epic proportions.
Google equipped all four skydivers with Google Glass hardware and connected them to each other via Google Hangouts. As they fell towards the spiky buildings of downtown San Francisco, the video recorded by their glasses was sent to Google I/O headquarters. The feed was of a fairly high quality – quite amazing considering the in-air circumstances.
Glass's lead designer said that "Glass as a whole is meant to be close to your senses, not block them," which is why she and the Google Glass team decided to mount the display slightly above users' eyes instead of directly in front of them. Doing so allows the wearer to both see and transmit what's around them.
While the Glasses still aren't available to the general public, Google has begun selling a beta version to developers for $1,500 a piece at the Google I/O conference.
Someone on YouTube asked the question, "So, what's the difference between this and just having a camera on you?" I'll tell you what the difference is: hands-free camera access. There's no camera to shakily hold while falling out of the sky, jumping on a bike or rapelling down the side of a building. Instead, you get a live, minds-eye view of all the action around the one who's doing the recording. It's truly magical.