 WCP-300: LG's World's Smallest Wireless Charger
Authored by:
Nico Heister
I've actually been waiting for what seems like an eternity for the Qi Charge Station from Google to use with my Nexus 4. So when I saw what the manufacturer LG presented today at the MWC in Barcelona, I got really excited: the South-Koreans unveiled an extremely small cable-less charge station, which supports Qi standards and is easily portable.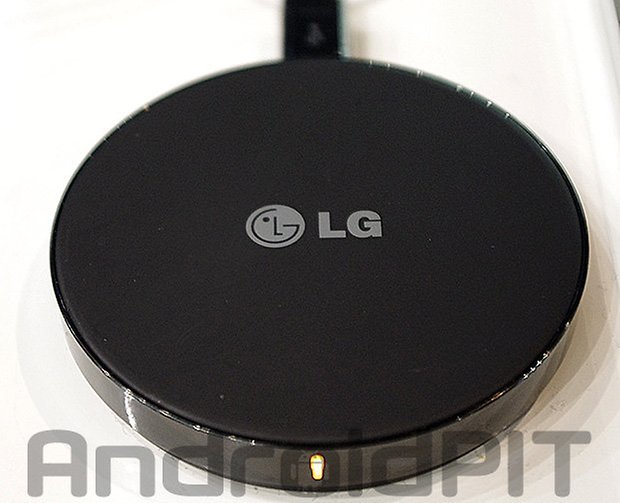 With a diameter of merely 2.7 inches, the WCP-300 charger barely takes up any room at all. Despite its small size, its charging surface is 1.7 times bigger than LG's previous charge stations. As a result, the device should work more efficiently and smartphones can depend on it when charging.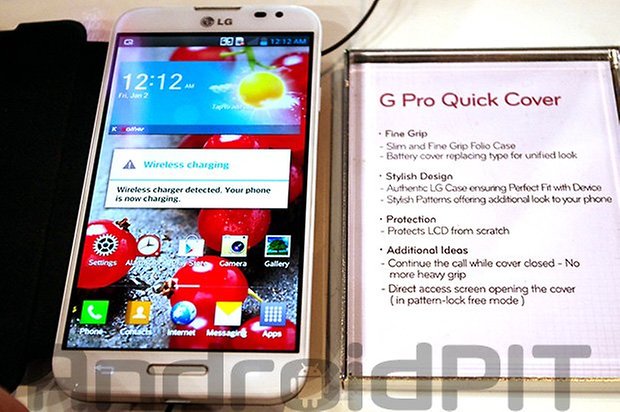 How practical! The LG Optimus G Pro indicates that it is being wirelessly charged!
Like previously mentioned, the wireless charge device supports Qi standards and is driven by electromagnetic induction coils. This station is compatible with the Nexus 4, Optimus G Pro and any other smartphone, which supports Qi standards.
In terms of the price and availability, LG has yet to revealed any relevant details.
(Images: kwe/AndroidPIT)