 We're Tired of These Patent Wars!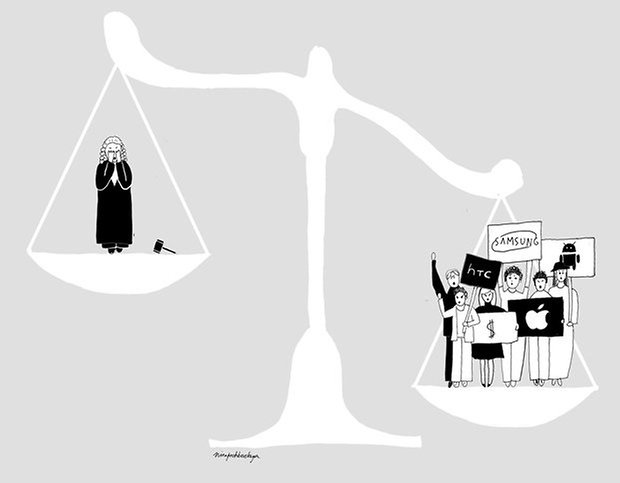 Seriously, I feel like I'm watching the "Charlie Bit My Finger" video on repeat. Whether they're fighting over who gets to sit where or what kind of evidence should be allowed, Samsung and Apple are acting like overgrown babies. The biggest issue, of course, is the system in which they're operating. Still, I've got to sympathize with Judge Koh in this instance.
In this cartoon by AndroidPIT's own Nina Pechkovskaya, you can see one artist's interpretation of the patent mess. You have to admit, this judge has got a tough job. Presiding over such a high-profile case that's getting so much media attention from all sides has got to be exhausting. You kind of just want to pat her on the back – unless, of course, you think she's an Apple fangirl (I don't).