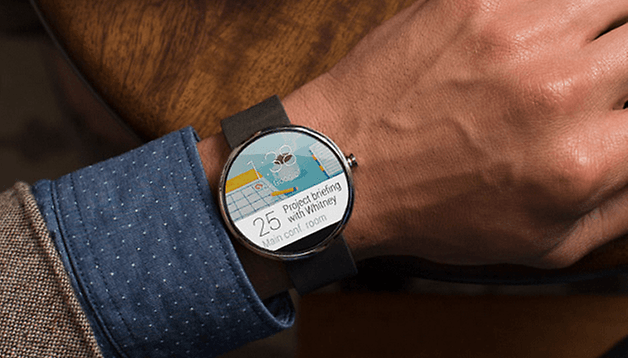 Android Wear, Moto 360, G Watch and Samsung Gear Live: the wearables at Google I/O 2014
One of the big things to come to the Google I/O just like all the other big mobile consumer events this year, is wearables, and the Google developer's conference has its fair share: the Moto 360, the LG G Watch and the Samsung Gear LIve with Android Wear, the new wearable OS brought by Google. This article will be updated as we hear more!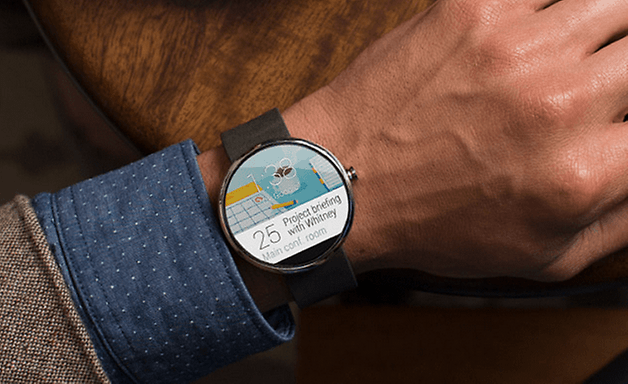 Android Wear
What is Android Wear, you ask? It's the new OS for smartwatches and other connected accessories. Some of these are of course the Moto 360, LG G Watch and Samsung Gear Live. It lets you access information more easily as well as provides functions right from your wrist. How does it do this? With Google Now, a service you likely already know about from your Android smartphone. It's like a mini-version of Google Now.
Android Wear supports both square and circular screens, for a bunch of designs. Sensors will figure out what you need from your device, give you intelligent answers to questions, and let you know how your fitness is doing, among a ton of other things.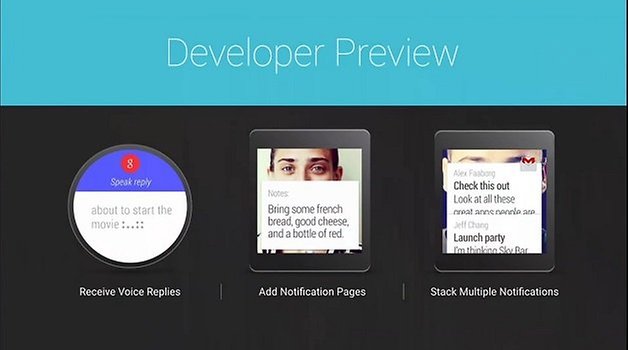 125 times per day is how often you will look at your phone, now Android will help you get the information quicker. Brief interactions for the information that counts. For example, the user just has to lift their wrist or touch the screen so as to not miss important messages. Swiping up and down will bring you to Google Now and other apps, and swiping horizontally will provide more information on that particular app. There are nice textured backgrounds, and you can swipe notifications away. Pressing and holding the watch face will let you choose the home face. This is the general UI for the new Android Wear.
The design also looks a lot flatter, like the Android 'L' we have seen so far. The user interace looks clean and simple, which is a requirement when having something intelligent on your wrist.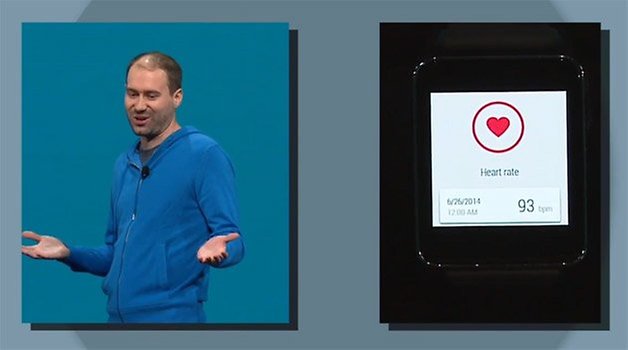 With the Android Wear OS on your wrist, you can receive voice replies, add notification pages as well as stack notifications from different apps. Voice actions will be a key part to the wearable, for example with an app called Lift, you can just walk outside, say ''Ok Google, call me a car!'' and they'll show your location which will then be transmitted to the app for a quicker pick up. Another cool but quite obvious feature is that you can control your Android TV with Android Wear.
Some of the other functions are:
answering and blocking calls, and sending SMS text messages which you can set up as reminders.
vibrates when you get a smartphone notification
Google Keep: to take notes the smart way, and all notes will show up on your wrist.
Google Maps: it shows you step-by-step information on how to get to places, and you just swipe to get to the next step.
Google recipe: gives you instructions, and you just swipe to get to the next one.
A full Android Wear SDK will be made available for developers starting tomorrow.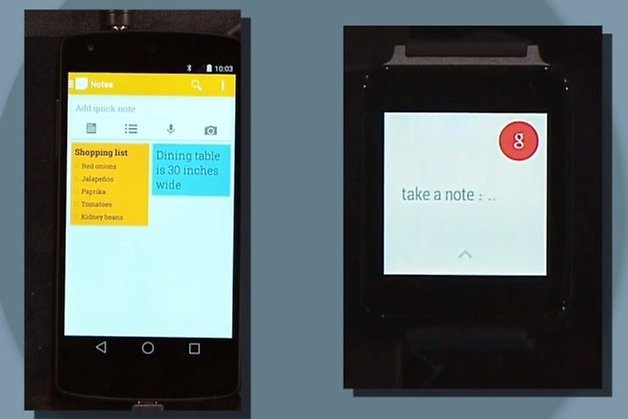 Motorola Moto 360
The first thing we noticed was that Pinchai was wearing the Google I/O. It will be available at the end of the summer in most regions, including the USA.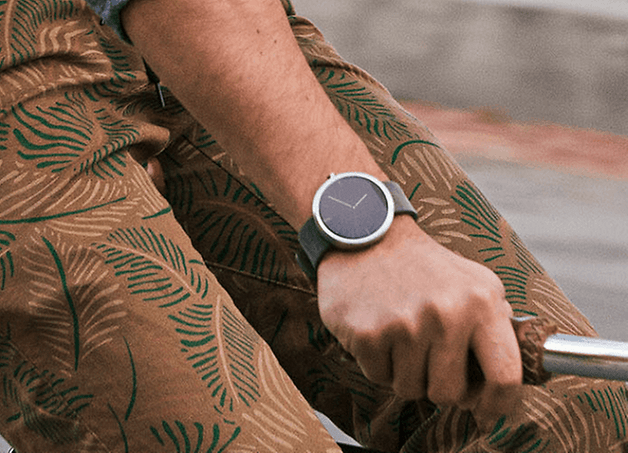 LG G Watch
The LG G Watch will be available today on the Play Store. Today! As one of the first smartwatches to host Android Wear, the LG Watch has a button-less and very minimalistic design. The device comes with a Qualcomm Snadragon 400 processor, and come in two colors, that being Black Titan and White Gold. It is available for pre-order from the Google Play Store starting today for the US, Canada, UK, France, Germany, Italy, Spain, South Korea and Japan. Other countries will follow.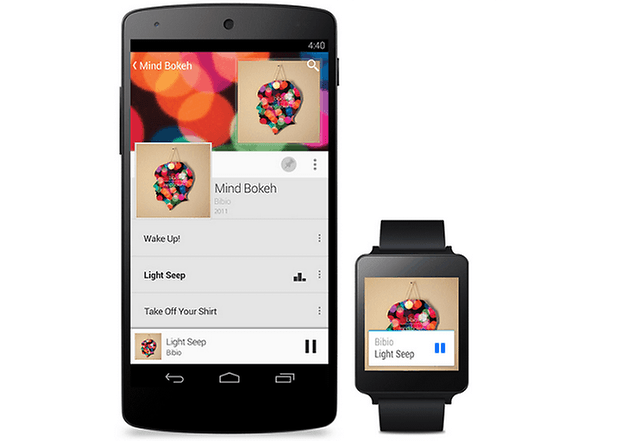 | | LG G Watch |
| --- | --- |
| System | Android Wear |
| Display | LCD IPS 1.65-inch, 280 x 280 pixels |
| Processor | Snapdragon 400 |
| RAM | 512 MB |
| Internal storage | 4 GB |
| Battery | 400 mAh |
| Connectivity | Bluetooth 4.0, 9-Axis sensor |
| Dimensions | 37.9 x 46.5 x 9.95 mm |
| Weight | 63 g |
| Other | IP67 certified, resistant to water and dust. |
Samsung Gear Live
Samsung is joining the Wear family and is available to order today as well, the day of the Google I/O.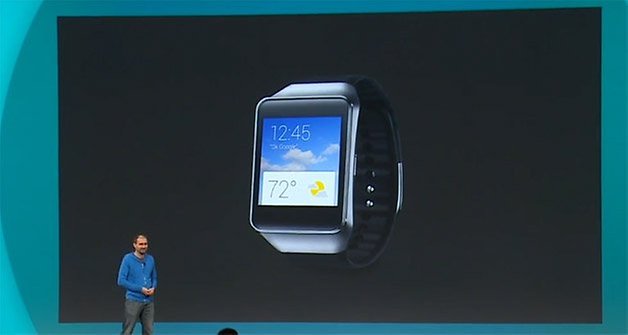 As a side note, all the people attending the Google I/O Keynote got either a LG G Watch or a Samsung Gear Live in the best goodie bag of all times. They will also get the Moto 360 sent to them when they are ready, which will be in late summer.
What do you think about Android Wear and the wearables shown at the Google I/O?