WHAT? Juror in Apple-Samsung Suit May Have Owned Patent Used by Apple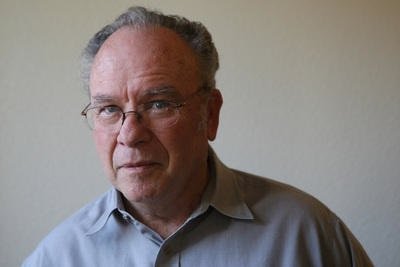 One juror had a very profound affect on the outcome of the Apple vs. Samsung trial – and he may have been biased towards Apple all along.
Meet Velvin R. Hogan, the foreman of the jury which decided Samsung's fate in one of the most closely-watched trials in all of tech history. Hogan signed the 20-page jury form and read the verdict aloud. He also had a profound effect on how the jury looked at evidence of prior art against Apple. As one of the jurors told CNET, "In the beginning the debate [over prior art] was heated, but it was still civil. Hogan holds patents, so he took us through his experience. After that it was easier." In other words, Hogan helped the jury reach the conclusion that Apple hadn't utilized prior art in the creation of the first iPhone.
A 67-year-old engineer, Hogan has three civil cases under his belt, a 35-year career in hard-drive technology (Memorex, Storage Technology, Digital Equipment) and even a U.S. patent to his name. It's that U.S. patent which is currently causing a lot of controversy, as it covers a "method and apparatus for recording and storing video information."
The apparatus also has the ability to offload the video files to an internal removal storage device (like an SD card, perhaps). Filed in 2002, the patent came 3 years before the first iPod to integrate video, which means it could be used in an Apple device. It could also have been used in a Samsung device as well (we really don't know). In any case, it seems like a potential conflict-of-interest.
We don't know for sure which devices Hogan's patent was used in, or what his biases may have been towards Apple or Samsung. But as someone who patented a technology which must have been used in products by certain manufacturers, it seems doubtful that he wouldn't have opinions of his own about who in the tech field were deserved of greater sympathy.
Furthermore, the fact that a patent-owner was treated as a patent-expert is patently absurd. We need expert judges to handle these court cases, not someone like Hogan who could have swayed the opinion of the eight other jury members simply because of the fact that he owned a patent. Once that was established, Hogan could have convinced the jury of anything.