WhatsApp call feature previewed but not functionable in latest version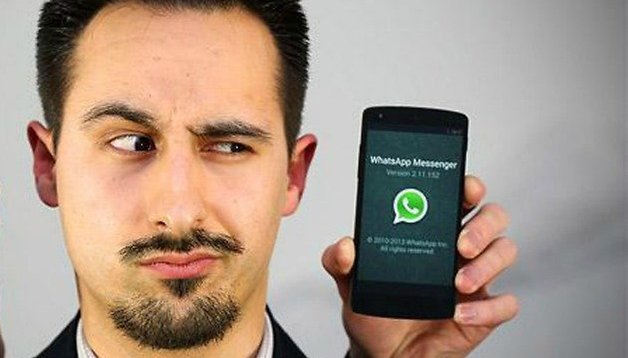 In a recent version of WhatsApp, the messaging service is finally bringing the well-awaited call feature, a welcome addition. The only problem is that with the recent APK, it shows that a call is placed, but no connection as actually made with the contact. This seems to be merely a preview on the app's interface showing what the new feature will eventually look like. After talking about the best VOIP apps for Android last week, I'm curious to see if the WhatsApp call function will be up to par with others.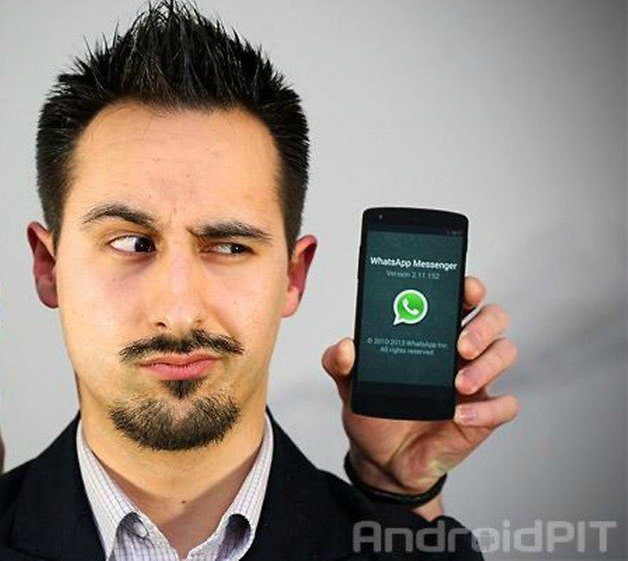 The possibility of starting a call from a one-on-one chat has already been available for quite some time now, which can be found by pressing the menu button. This however still forwards you to the usual cellular network. For now, the new feature for calling using data is only integrated into group chats, where you tap on an individual contact and select ''call contact''. Like mentioned above, this feature doesn't work yet, but is likely what the feature will eventuallly look like when it is officially released by WhatsApp.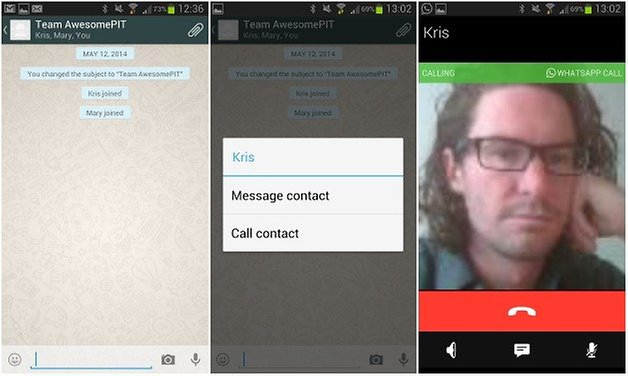 If you want to see how this looks on your devie, you can install the apk, courtesy of mobiflip.de. The new installed version will replace the version that is presently on your device. Make sure that you check the box beside 'allow unknown sources' in the security settings of your device and of course, install at your own risk. An exact date of when the feature will officially be announced and integrated to the app's functionality is not yet known.
We'll keep our eyes peeled if the feature actually becomes functionable and let you know!