WhatsApp Android update: latest news and features
We're always keeping an eye out for the latest WhatsApp update news and features. In this article, we'll show you where to download the latest version of WhatsApp via Play Store and APK file and tell you about the new features each update brings.
Jump to section:
How do I update WhatsApp?
Get WhatsApp updates from the Play Store
The easiest way to update WhatsApp is through the Play Store, where updates will work their way to you automatically. Make sure it's not waiting for an update by opening the Play Store, pressing on the trio of lines in the top left to open the menu. There, select My apps & games and see if it's listed at the top of the screen.
WhatsApp Messenger

Get the WhatsApp beta through the Play Store
So you want all of WhatsApp's new features? To get beta versions of WhatsApp through the Play Store, you can sign up here, and then you'll have the latest WhatsApp upgrade before all your friends do.
How to get the WhatsApp APK
If you want to update to the new version of WhatsApp manually, you can download the latest version of WhatsApp by visiting the WhatsApp update download page, or you can download the WhatsApp APK through APK Mirror, where the latest version is always uploaded (including beta builds).
Download the latest version of WhatsApp:
The newest available beta APK is WhatsApp Messenger 2.17.407, and can be found at the link below.
How to install WhatsApp APK
To install an APK, make sure you head into Settings > Security > Unknown sources and ensure the toggle is on. Then, press on the downloaded APK file and follow the instructions to install. It's that easy.
For a more detailed explanation of what APKs are and what to do with them, take a look at our dedicated page. If you ever encounter problems with the APK, you may still be able to download an older version of the WhatsApp APK, which may solve the issues or bugs you encounter.
What's new in WhatsApp: new features
Live Location sharing
With WhatsApp you can already share your location with a person or a group, but the new Live Location feature will help you share it in real time. This information could be useful to share in a number of situations, like if you're running late to an event with friends or if you want your mom to know you're on your way home safely at the end of an evening.
To use the feature, open the group or individual chat. Then go to the attach button and select "Share Live Location" under "Location". From there, you can decide how long you want to share your location for. Once you've done that, the people in the chat will be able to see your location on the map. Also, multiple people in a group chat can share their live location and they will all appear on the map, too.
The new feature begins rolling out today, and should arrive in the coming weeks on both Android and iOS so you can use it with all your friends and family.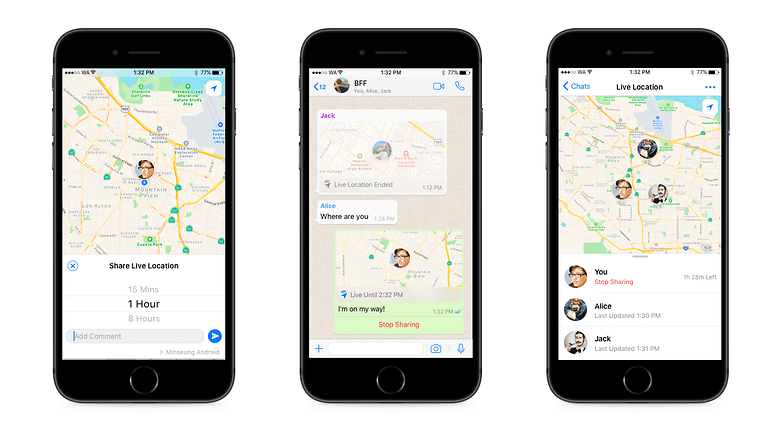 Color text statuses
WhatsApp has included a new way to create a status. Like on Facebook, you can create a status with a color background and layer text and emoji on top. To create one, tap the pencil icon in the status tab. The font can be changed by pressing the text icon, and to change the background color, just tap on the palette. There's no option to choose a specific color, so just tap the icon. To add emoji, just tap the smiley icon and choose the one you want. To enter text, touch the middle of the screen, and the keyboard will pop up. Then, as always, hit the green send button.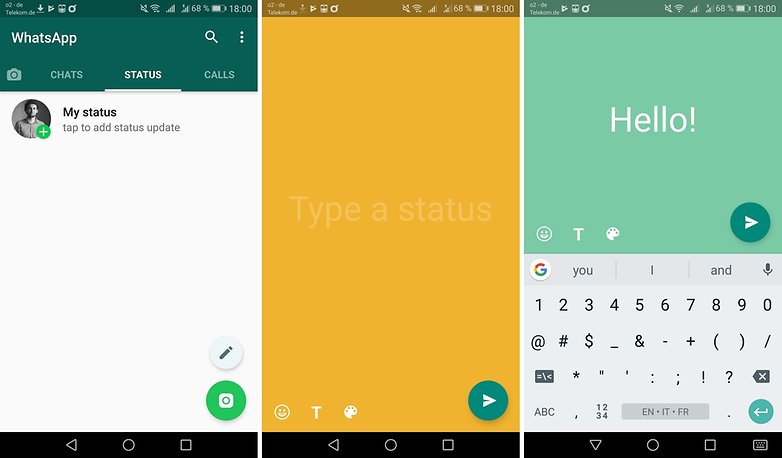 Photo filters
Good news has arrived for Android users who are big fans of Instagram filters. In the WhatsApp Beta version 2.17.297, a number of filters have been added so you can dress up your photos a bit more easily. This feature has already arrived on iOS. Here's how it works: simply snap a photo, or attach one from your gallery to send, and swipe up to access a selection of filters, including: Pop, B&W, Cool, Chrome and more.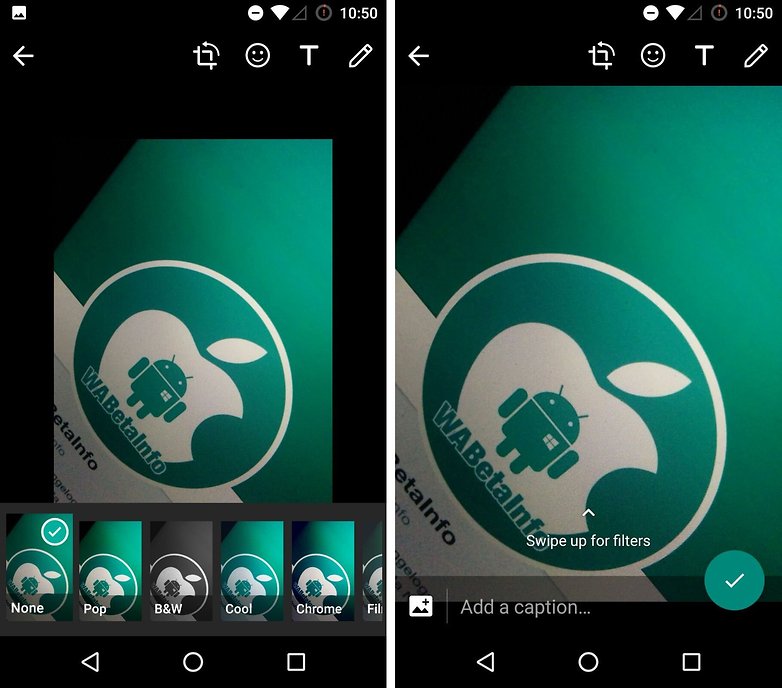 Camera Night Mode
WhatsApp has added a Night Mode for the camera within the iOS app, so it's expected that this feature will arrive on its Android counterpart soon. To help users shoot better photos in the dark, the option to turn on Night Mode appears when a low light environment is detected. The Night Mode icon appears in the top right corner as a white moon, and after you tap to activate it, it turns yellow. This update is a welcome addition to WhatsApp's comparatatively simple in-app camera.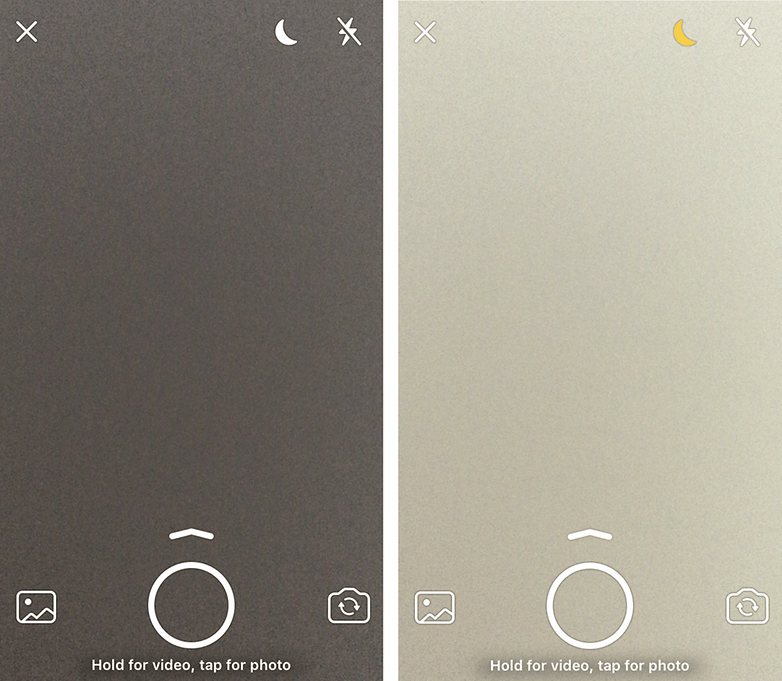 Pin conversations
WhatsApp now offers you the ability to pin conversations, both for your group chat and for classic conversations. This can be very useful if you receive a lot of messages from different contacts: you can keep an eye on your favorite contacts so that they will always appear at the top of your list of recent messages. To do this, simply display your chat window and long press on the one you want to pin, then you just have to press the pin symbol to set it. There is a limitation though: you can pin only 3 conversations. Yes, it's a shame, but it assumes you have no more than three favorite conversations to pin on WhatsApp.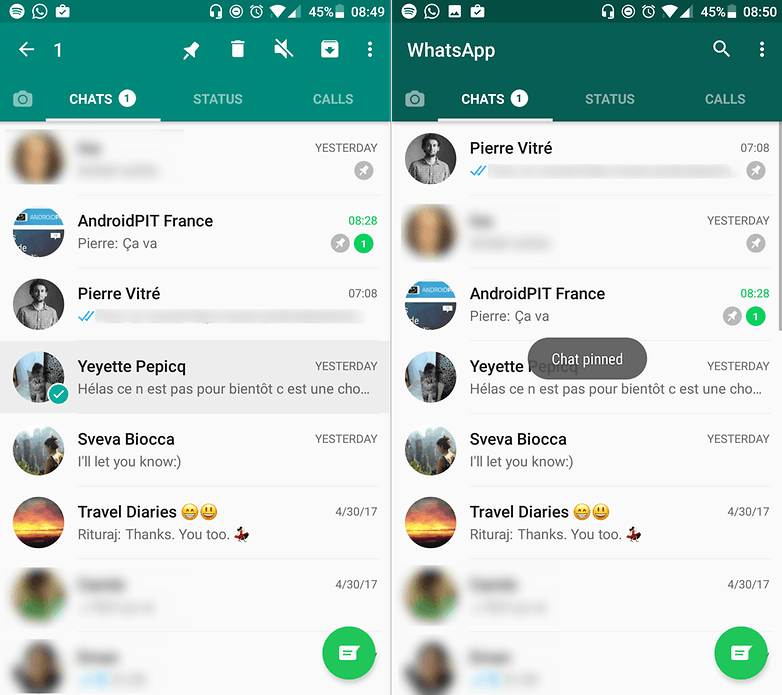 Snapchat-style statuses
Unable to buy Snapchat, Facebook is trying to copy its features in WhatsApp Messenger. Text statuses have been a part of the app since 2009, but now you can post photos with emoji, text, sticker and more as our status.
Each part of your WhatsApp Status is visible for 24 hours. You can choose who can see it and who can't in the settings. In short, if you are familiar with Snapchat or Instagram, you'll get the hang of it quickly.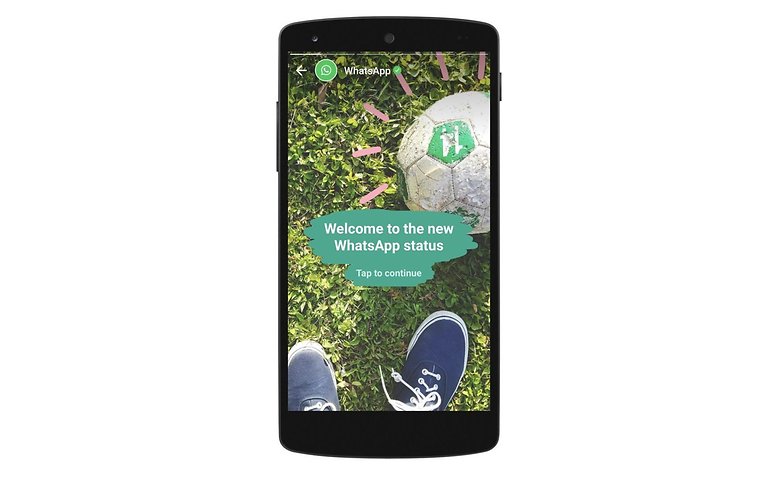 Delete and edit sent WhatsApp messages
Now users have the ability to delete and edit sent messages. The only condition is that the recipient must not have read the message yet. Another new feature makes it possible to share your GPS location. These features are hidden in the beta and require root plus a special procedure to activate.
2.17.3.28 iOS | 2.16.399+ Android: Live Location feature, that tracks the live location of other group participants (DISABLED BY DEFAULT). pic.twitter.com/pYEXT1nxyR

— WABetaInfo (@WABetaInfo) January 26, 2017
Send Tenor and Giphy GIFs
WhatsApp has integrated a new feature, searching for GIFs through Tenor and Giphy. Just search for a keyword, select a GIF you like and then send it.
Make your own GIFs
Now you can make your own GIFs using videos and send them to your friends. Pick a saved video or shoot a new one, then use the paperclip icon to attach it to a conversation in WhatsApp.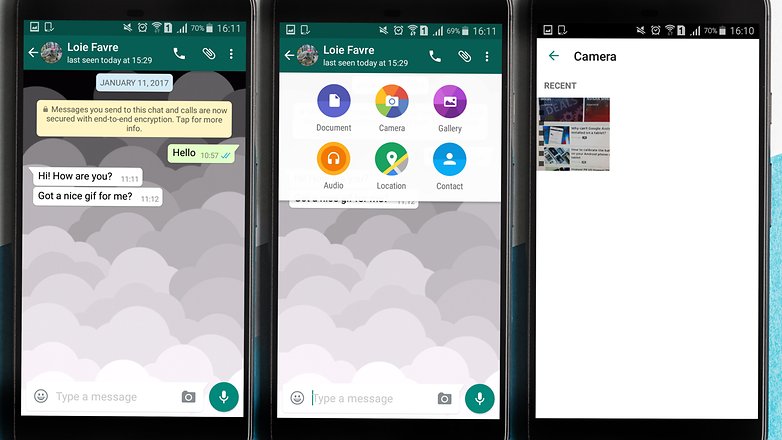 After that, trim the footage and tap the camcorder icon on the top right. Then, it will convert to a GIF you can send.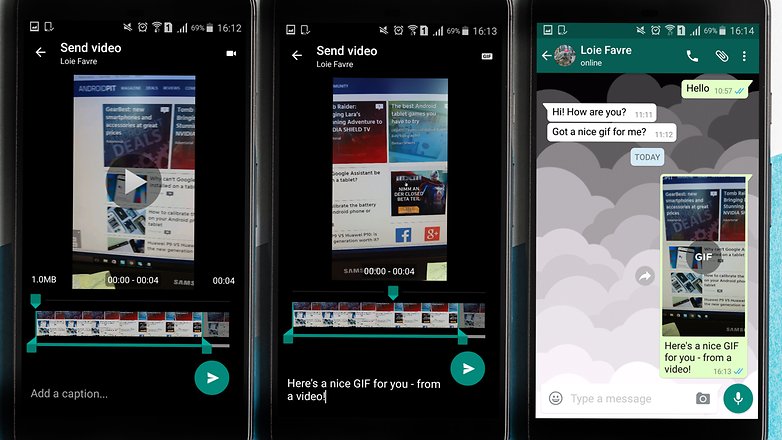 Is WhatsApp your favorite messenger? Or do you prefer another? Let us know what you think of all its features and updates in the comments.