WhatsApp Voice Messaging Introduced WhatsApp - the app which allows users to send text messages and photos to others who are not on the same network, and are rocking to different mobile phone operating systems regardless of country or geographical location, has just introduced the wonders of Voice Messaging to the masses. With 300 million monthly active users under their belt, the introduction of Voice Messaging in the latest version of WhatsApp will be another feather in their well decorated hat.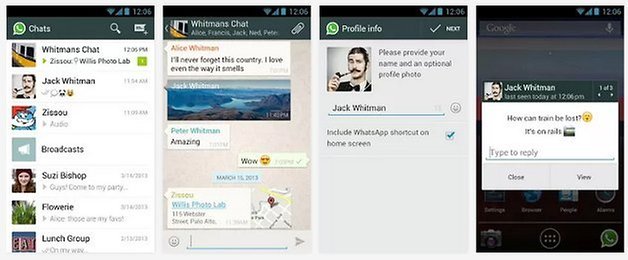 Right now, WhatsApp users send 11 billion messages and are on the receiving end of 20 billion messages each day (these happen to be counted separately as there are some messages which are sent to more than one recipient), and this is definitely a step up from the 27 billion grand total in June.
Not content with sharing messages and photos. WhatsApp intends to deliver the next frontier - that is, push-to-talk Voice Messaging. WhatsApp's Voice Messaging will be pushed to the entire slew of its apps - and that would comprise of Android, iPhone, BlackBerry, Windows Phone and Nokia Symbian platforms. One immediate rival would be Voxer, so what does WhatApp's have up its sleeve to differentiate it from the rest of the crowd?
Ease-of-use is its trump card here, where sending a voice message is a snap - taking just three taps to make a voice recording, and you push to record a message rather than type one. Letting go would send the message, and if you decide otherwise, just swipe to the left and the recording is deleted - all in one tap, now how about that?