WhatsApp's 5 star rating problem
Authored by:
Georg Seebode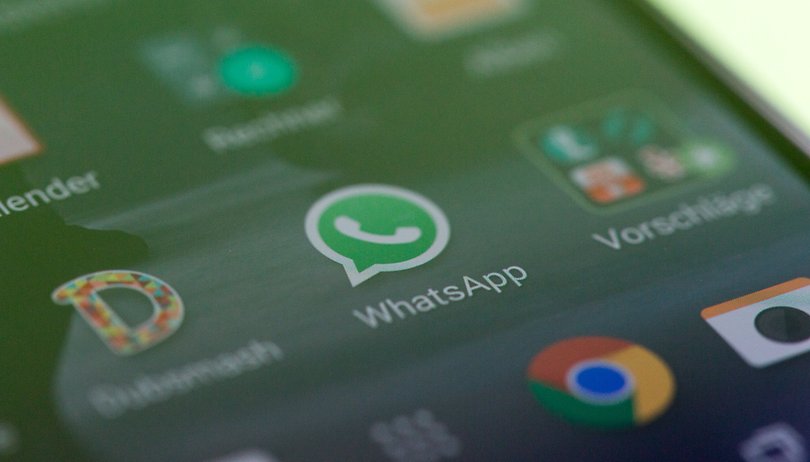 WhatsApp is arguably the single most popular instant messenger in the world. It being acquired by Facebook certainly gave its visibility a bit of a push, but it was still massively popular before that. Despite its impressive growth and popularity, WhatsApps reputation has suffered a little lately thanks to privacy concerns and the infamous snapchat feature clone "scandal". A closer look at WhatsApp's Google Play Store ratings has now lead to to an interesting suspicion.
The Clone Wars
WhatsApp has rolled out numerous features over the past months - some which have been widely praised by its user base such WhatsApp web (its web client) and phone calls, but no features has been so contested as the new "status" feature. The status feature - often decried as a snapchat clone - has caused such an uproar with users who spammed the social networks with complaints asking WhatsApp to return back to the older version. As with all app related dramas, one could expect people to let out their anger in the play store - which quite a few people did. But something was off.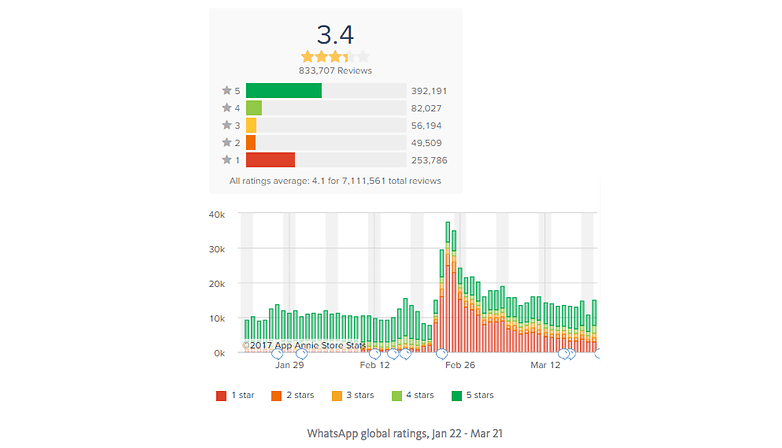 A helping hand in the Play Store?
Between January and March 2017 - between the testing phase and final release of the new status - WhatsApp had an overall average rating of 3.4 stars (of 5) in the Play Store. Its interesting to note that WhatsApp's previous median score had always been between 4.5 and 5 stars, so this could be a clear reaction by the users. While its completely normal to receive negative reviews after a contested feature update, what followed suite was quite the opposite. After the final release of the new status update, WhatsApp's play store ratings dramatically shot up.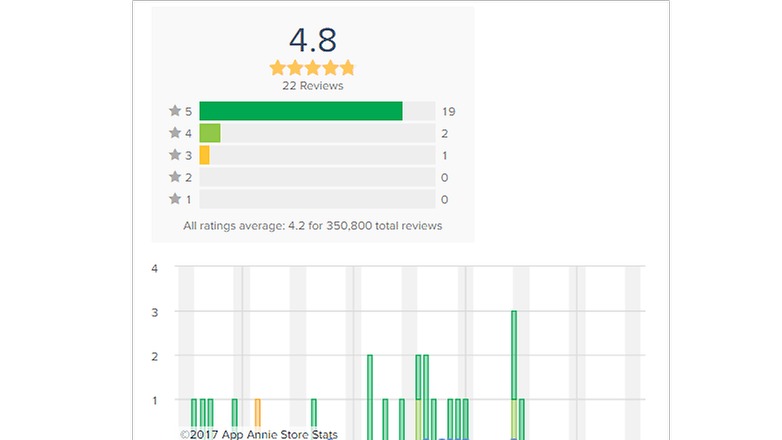 Interestingly, after the arrival of the new status, positive reviews of the WhatsApp in the Play Store have risen considerably. The average rating jumped up from 3.4 stars to 4.8 stars. A post on Telegra.ph was the first to have a deeper look into what was going on and came to the conclusion that at least 10% of the reviews were most likely fake. It's not difficult to agree with this, especially if you have a closer look at what the 5 star reviews actually say: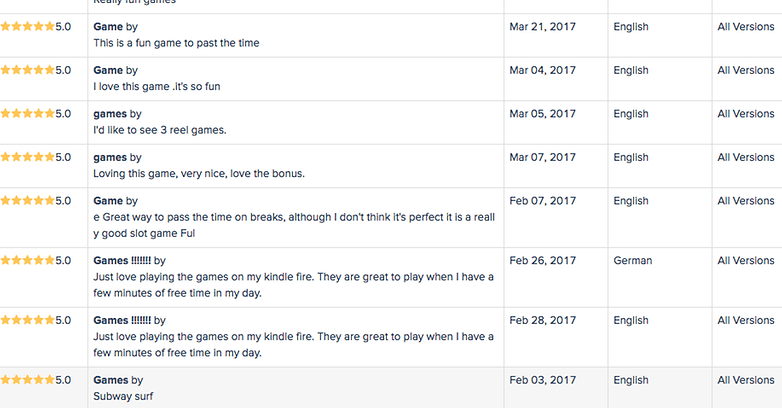 It is curious to see that so many reviews mention the word "game" - which have absolutely nothing to do with WhatsApp. The original analysis on Telegra.ph decided to compare the reviews with WhatsApp's rival Telegram. With over 23,000 reviews, only 22 reviews mention the word "game". All of those mentions are in relation to bot games in the Telegram app.
The Next Web picked up on this story and decided to look into this situation a bit further. They got in touch with WhatsApp and got the following response:
We're focused on making our service better for our 1.2 billion users around the world. We don't have time for fake reviews, and we've reached out to Google to look into the issue.
Source: WhatsApp Via: The Next Web
At the same time, The Next Web also received confirmation from App Annie (who specialize in App Store data monitoring) that the data released by the Telegra.ph post is indeed accurate. We've reached out to WhatsApp as well concerning this issue as well and will update this article as soon as we hear back.
And now?
While it is easy to see why WhatsApp's app store rating suddenly dropped - understanding where these thousands of fake reviews came from, and why is more difficult. Buying fake reviews to boost app store visibility to game the Play Store is neither a well hidden secret, nor is it particularly difficult or expensive. It is highly doubtful that WhatsApp would engage in this practice, nor do they need to - but the question still remains who would benefit from this? Either way, it seems like the conversation has shifted away from WhatsApp cloning SnapChat features.
What do you think? Is this just a storm in a teacup? Or a misguided PR campaign?